Perdue recognizes trade distress in farm country
Perdue recognizes trade distress in farm country
During Senate Agriculture Committee hearing, secretary of agriculture fields several questions on Trump's trade policy.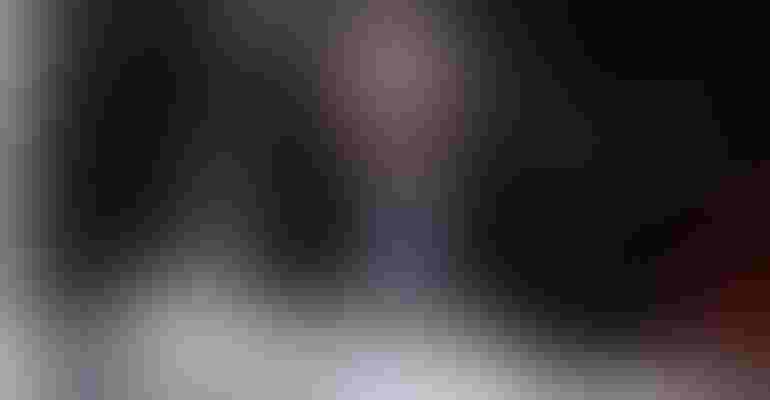 Although it's commonly said that farmers are in a "rough patch" right now because of lower commodity prices, Secretary of Agriculture Sonny Perdue said he fears that it has expanded from a patch to the whole farm. While testifying as the lone witness on the state of the rural economy before the Senate Agriculture Committee, Perdue noted that trade disruptions have added to the distress experienced by farmers.
"Farmers have the right to be legitimately anxious," Perdue said, recognizing that President Donald Trump has a "unique" negotiating style that, to some degree, has been successful. The trade agreement with South Korea did not bring any additional harm to agriculture, which was the industry's ask. Also, China has resumed purchases of U.S. beef, and Argentina can resume imports of U.S. pork.
"We've tried over the years to get China's attention with a lot of talk and no action," Perdue said, supporting Trump's attempts to bring China into compliance with world trading standards. "That's what the President is doing in calling China's hand," he explained.
"Farmers don't like thieves or people who steal and cheat," Perdue added, referencing how farmers have been victims of intellectual property theft when attempts were made to dig up biotech corn in Iowa to reverse engineer.
He said it is time to get to the negotiating table and take advantage of remarks by China's President Xi Jinping on wanting to make some concessions. However, Perdue also said China shouldn't be the only market for U.S. products; rather, the U.S. should look to other growing populations -- such as Indonesia and Malaysia in the Indo-Pacific region as well as India and South America -- to build relationships and demand. Perdue said this is even more important as the European Union continues to ramp up its efforts to expand trading opportunities in similar markets. This becomes more difficult if the U.S. doesn't get ahead of the EU to regain or capture market share.
Perdue had high praise for his trade undersecretary Ted McKinney, who he sees as the "chief salesman around the world" tasked with the challenge of knocking down protectionist barriers where he can. "We've got to be very aggressive, and we also shouldn't be that reliant on China," Perdue said.
Several senators reiterated their concerns about the ongoing trade disruptions, and many noted that they do not support ad hoc assistance to farmers to make up for economic losses experienced from potential trade war fallout.
Perdue said he also supports what many farmers have said in that they seek markets, not aid, to support them. However, he also said it is his responsibility to look at any mitigation strategies in case ongoing negotiations don't pan out as hoped.
Senate Agriculture Committee chairman Pat Roberts (R., Kan.) said the Administration's trade policy is crucial for agriculture, even if it only comprises statements made during the course of the negotiations.
"Our producers need a trade policy that looks forward. We must protect and develop our existing markets, and we need new markets to sell what we grow. It is absolutely critical that the Administration support our effort with trade policies that grow and strengthen markets all around the world," Roberts said in a statement following the hearing.
Trade impact
Farmers for Free Trade, a bipartisan campaign to rebuild support for trade at the grassroots level, released a new report Tuesday highlighting the significant impact China's retaliation in response to steel and aluminum  tariffs will have on U.S. producers of wine, almonds, walnuts, pork, cherries and many other commodities. The report also shows that the economies of certain states will be hit hardest as a result.
The steel and aluminum tariff retaliation set in motion by China could result in 15-25% tariffs on pork, wine, cherries, nuts and fruits. These sectors had $2.6 billion in exports to China in 2017, and the states affected most include California, Iowa, Washington, Missouri and North Carolina, with a potential for $500 million in additional duties.
"The tariffs described in this report are a tax on American farmers. They increase the cost of exporting, depress the prices of farm futures and end up hurting the bottom lines of farmers in states across the country," said Sens. Richard Lugar (R., Ind.) and Max Baucus (D., Mont.), co-chairs or Farmers for Free Trade. "They also incentivize trading partners like China to look to other markets for their imports. That means that trading relationships that took decades to develop can evaporate overnight, and as many farmers and trade experts know, once you lose an export market, it doesn't come back immediately; in fact, it often takes many years for trading relationships to recover."
Subscribe to Our Newsletters
Feedstuffs is the news source for animal agriculture
You May Also Like
---