Guidance confirms ag as 'critical' industry
Guidance confirms ag as 'critical' industry
Coordinated framework among local, state and federal governments needed for continued food supply during COVID-19 pandemic.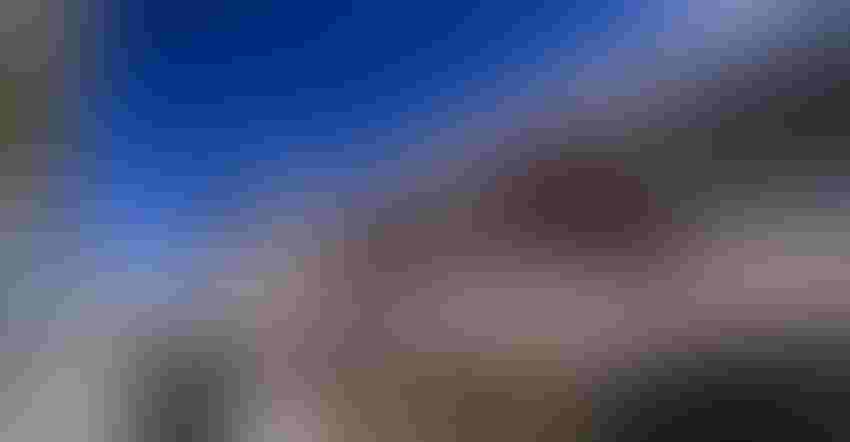 California dairy producers seeking to join the Federal Milk Marketing Order could be forced to wait another year for implementation.
The U.S. Department of Homeland Security (DHS) issued guidance confirming food and agriculture as a critical infrastructure industry in the wake of the coronavirus national emergency -- a move that encourages state and local authorities to allow farms and the entire food supply chain to continue operating as usual amid current and potential restrictions created to stem the spread of COVID-19.
The U.S. food and agriculture segment was included among 16 critical industries. The DHS guidance comes following concerns from some segments of the agricultural chain that were deemed "non-essential businesses" by state plans.
In a letter, agricultural groups emphasized the importance of ensuring that American consumers are confident that the U.S. food supply is safe during this time of unprecedented uncertainty and that the food supply chain be considered an equal part of any critical infrastructure designation. Noting that a lack of uniformity across various levels of government has led to significant industry confusion, the letter asked federal and state governments to act expeditiously and coordinate a unified and public framework that makes clear that continued access to food and essential items is equally as important as the continued supply.
"This declaration allows farmers to do what they do best – feed U.S. consumers – in a time of acute need and anxiety," said Jim Mulhern, president and chief executive officer of the National Milk Producers Federation (NMPF). "Agriculture is working around the clock to ensure timely delivery of safe, abundant food. That's what farmers always do, but in a time of unprecedented public health concern, a fully functioning food system is even more critical to national health and well-being."
"We thank DHS for acknowledging the vital role that pork producers play in helping to feed consumers here at home and around the globe with a high-quality, affordable protein," said National Pork Producers president Howard "A.V." Roth, a pork producer from Wauzeka, Wis. "We recognize that states and local governments are working hard to ensure operational continuity. As part of that effort, we urge state and local governments to swiftly follow and implement this federal directive. We need to ensure there is a continuous and uninterrupted supply of pork to America's kitchen tables."
John Bode, president and chief executive officer of the Corn Refiners Assn., thanked the Trump Administration for quickly clarifying the critical infrastructure designation for the food and agriculture industry. "These are uncertain times for all Americans, but the good news is that the U.S. food supply is among the safest in the world, and many companies are increasing the levels of sanitation and food safety testing beyond what is required by law or any regulatory guidelines during this pandemic, but we also need to ensure that our government, at all levels, is continuing to work hand in hand with the industry and providing clear guidance to ensure that our supply chain remains solid and food is being moved to consumers as quickly and safely as possible," Bode said.
Problems still exist
However, the guidance is only that, and local and state governments can still make their own decisions on what is deemed essential. Leah Wilkinson, American Feed Industry Assn. (AFIA) vice president of public policy and education, explained, "DHS's critical infrastructure policy does not pre-empt states from determining which businesses they deem 'essential' versus 'non-essential,' but it does serve as a helpful guide for officials, allowing them to take it and use it in their response plans."
Wilkinson said while the policy specifically mentions "pet and animal feed processing facilities" and "human food facilities producing byproducts for animal food," which exempts animal food manufacturers from being shut down, there are still some gray areas. For example, it does not specifically call out "animal food" with retailers selling "food and beverage products," and it does not specifically mention pet food specialty stores where some of the merchandise sold is pet food. This would include pet food-specific stores or even chains such as Tractor Supply Co. stores.
"AFIA continues to work with federal officials to seek clarity on these issues and with states to implore them to keep businesses open that provide vital feed and pet food to the country's livestock, poultry and pets," she said in a statement to Feedstuffs.
Improved coordination
The DHS declaration reflects how effectively industry is working with government and how much that relationship has progressed in this crisis, said NMPF senior vice president of regulatory and environmental affairs Clay Detlefsen, who also serves as the private-sector chair of the Food & Agricultural Sector Coordinating Council, an industry/government collaboration set up after the September 2001 terrorist attacks to share information between government agencies and private businesses.
"We're witnessing incredible collaboration among the Department of Homeland Security, the U.S. Department of Agriculture, the U.S. Food & Drug Administration and other government agencies and all sectors of the food industry. That's been crucial to keeping supply chains running during these crucial days for public health and confidence," he said.
"These key partnerships are firing on all cylinders," Detlefsen added. "Agriculture's appropriate designation as a critical industry should bring relief to farm families who want to help their country as well as to consumers who now know the world's greatest agricultural producers can meet their needs unimpeded."
In a March 18 letter, agricultural groups asked President Donald Trump to be mindful of the food, feed and agricultural supply chain as he considers additional steps to restrict movement to protect the nation from COVID-19 and the workforce impact on the ability of U.S. agriculture to meet the needs of consumers. "These include, but are certainly not limited to, impacts on accessibility of seed, fertilizer, crop protection products, agricultural labor, equipment, feed and ingredients for food-producing animals, modes of transportation, the availability of required U.S. government inspection services and daily movement of milk," the letter stated.
The final guidance offers these specific guidelines for what is deemed critical in the food and agriculture sector:
Workers supporting groceries, pharmacies and other retail that sells food and beverage products;

Restaurant carryout and quick-service food operations, plus carryout and delivery food employees;

Food manufacturer employees and their supplier employees — to include those employed in food processing (packers, meat processing, cheese plants, milk plants, produce, etc.) facilities; livestock, poultry, seafood slaughter facilities; pet and animal feed processing facilities; human food facilities producing byproducts for animal food; beverage production facilities, and the production of food packaging;

Farm workers to include those employed in animal food, feed and ingredient production, packaging and distribution; manufacturing, packaging and distribution of veterinary drugs; truck delivery and transport; farm and fishery labor needed to produce our food supply domestically;

Farm workers and support service workers to include those who field crops; commodity inspection; fuel ethanol facilities; storage facilities, and other agricultural inputs;

Employees and firms supporting food, feed and beverage distribution, including warehouse workers, vendor managed inventory controllers and blockchain managers;

Workers supporting the sanitation of all food manufacturing processes and operations, from wholesale to retail;

Company cafeterias, plus in-plant cafeterias used to feed employees;

Workers in food testing labs in private industries and in institutions of higher education;

Workers essential for assistance programs and government payments;

Employees of companies engaged in the production of chemicals, medicines, vaccines and other substances used by the food and agriculture industry, including pesticides, herbicides, fertilizers, minerals, enrichments and other agricultural production aids;

Animal agriculture workers to include those employed in veterinary health; manufacturing and distribution of animal medical materials, animal vaccines, animal drugs, feed ingredients, feed and bedding, etc.; transportation of live animals, animal medical materials; transportation of deceased animals for disposal; raising of animals for food; animal production operations; slaughter and packing plants and associated regulatory and government workforce;

Workers who support the manufacture and distribution of forest products, including, but not limited to, timber, paper and other wood products, and

Employees engaged in the manufacture and maintenance of equipment and other infrastructure necessary to agricultural production and distribution.
Subscribe to Our Newsletters
Feedstuffs is the news source for animal agriculture
You May Also Like
---