U.S., EU feed industries seek to keep animal food businesses open during COVID-19 outbreak
U.S., EU feed industries seek to keep animal food businesses open during COVID-19 outbreak
Feed, grain, oilseed and feed value chain partners urge classification of "essential" business during COVID-19 disruption.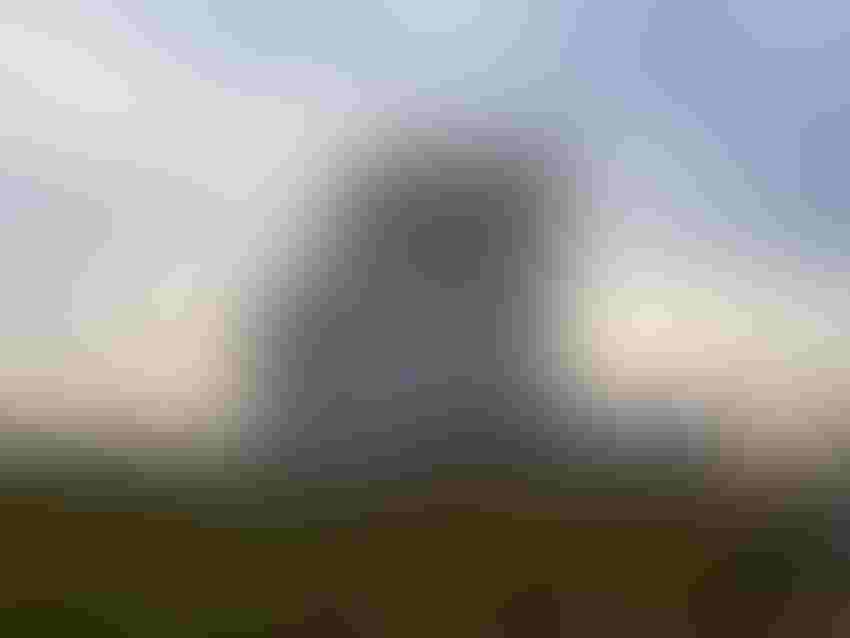 The American Feed Industry Assn. (AFIA), along with 23 state and regional feed and grain associations, called on state officials around the country to maintain access to businesses providing animal food amid proposed state plans to close "non-essential businesses" to curtail the spread of the novel coronavirus disease (COVID-19).
The plea came after some states released response plans that excluded animal food manufacturing facilities, transportation and agricultural and non-agricultural retail establishments from their lists of "essential businesses."
In an urgent letter, the groups stated that these businesses should be reclassified because not doing so would hinder the animal food industry's ability to continue feeding America's livestock, poultry and pets, threaten the U.S. food supply and drive up prices for farmers, ranchers, pet owners and consumers.
"While we understand and appreciate the efforts to slow this pandemic, we also must recognize that animals must continue to have access to food, and therefore, our industry must be able to manufacture, transport and sell ingredients, feed and pet food," the associations stated in the letter. "Some states have taken the necessary steps to exclude essential businesses that qualify as 'agricultural' under their respective state codes. As you look at your next containment steps, we want to ensure that livestock feed and pet food, and the establishments that transport, package, manufacture, process and sell those products, receive the same exemptions, as they are vital to the health and well-being of animals." 
The groups added that some animal food products can be purchased from a variety of places, including pet stores, grocers, veterinary clinics and various agricultural and non-agricultural retail establishments.
Signatories to the letter included AFIA, Agribusiness Association of Kentucky, Agribusiness Association of Iowa, Alabama Feed & Grain Assn., California Grain & Feed Assn., Florida Feed Assn. Inc., Grain & Feed Association of Illinois, Indiana Grain & Feed Assn., Kansas Grain & Feed Assn., Michigan Agri-Business Assn., Minnesota Grain & Feed Assn., Missouri Agribusiness Assn., Montana Feed Assn., Nebraska Grain & Feed Assn., Ohio Agribusiness Assn., Oklahoma Grain & Feed Assn., Oregon Feed & Grain Assn. Inc., Pacific Northwest Grain & Feed Assn., PennAg Industries Assn., Rocky Mountain Agribusiness Assn., South Dakota Grain & Feed Assn., Tennessee Feed & Grain Assn., Texas Grain & Feed Assn. and Wisconsin Agri-Business Assn.
"The U.S. animal food industry is answering the nation's call to curb the spread of the novel coronavirus while fulfilling our responsibility to keep America's livestock, poultry and pets fed.  During this unprecedented crisis, we are taking actions to modify our business practices in the interest of public health," AFIA president and chief executive officer Constance Cullman said.
Cullman explained that the U.S. feed industry has taken several immediate steps, including fulfilling feed and pet food orders ahead of schedule so that farmers, ranchers and consumers can rest easy knowing their animals can be fed.
The U.S. industry also has implemented policies to protect the health of its workforce ahead of any labor challenges, including instituting work-from-home policies for non-essential staff, limiting exposure for essential staff running facilities and altering shift changes to limit the possibilities for exposure.
"At AFIA, we are encouraging our members to work hand in hand with their local and state officials so officials understand the nature of our business and can develop action plans that achieve the dual goals of protecting public health and assuring an uninterrupted feed and food supply. New methods of communication are being deployed to quickly respond to emerging issues and share new guidelines with members as they work with their partners throughout the agricultural value chain to protect public health. We know the road that lies ahead will be bumpy, but our commitment to sustaining the food supply is unwavering," Cullman said.
European response
Similarly, European Union grain, oilseed and feed value chain partners have urged steps be taken to avoid a disruption of the food and feed supply in Europe.
"Given the dramatic consequences of the spread of COVID-19, the priority of the whole food and feed supply chain is obviously to strictly comply with EU and national instructions to prevent further dissemination of the virus among its employees, suppliers and customers," the groups said. "At the same time, we are taking all the actions required to avoid disruptions in the food and feed supply chain so as to be able to continue supplying farmers, the food industry and feed processors with the agricultural raw materials and ingredients they need.
"The situation is critical, because the more these restrictions persist, the more the risk of shortage for food companies is likely to materialize at any level of the food, feed and livestock chain, thus challenging the European population access to regular supplies of food," the groups added.
They have called for the inclusion of feed next to food in the list of essential goods mentioned in the European Commission "Guidelines on Border Management" published recently. "Farm animals must be fed every day in order to provide key food products consumed by the population and to ensure animal health and welfare. Some member states, like Spain, Italy and Belgium, have already included feed supplies on their list of essential goods, but we need a harmonized approach at EU level," they said.
In addition, the groups called on EU and national authorities to take swift action to ensure that all food and feed -- even if not perishable -- can be transported across the EU unhindered as long as all required health safety measures are respected. Agricultural raw materials, although not perishable, are essential to the supply of farms and the food industry and, thus, the provision of animal health and welfare to farm animals and food to the European population, they said.
At the same time, they said the decision to close the EU's outside borders to contain the propagation of the COVID-19 should not apply to vessels bringing in the food and feed raw materials that are in short supply in the EU. Every necessary health measure should, of course, be taken to ensure the health of all actors in the food and feed supply chain, the groups said.
"As traders of [agricultural] commodities, our mission is to ensure the supply of the raw materials and ingredients that are needed by farmers, the food sector and the feed industry for direct use and further processing. We source from European producers, moving [agricultural] goods across the EU and exporting the surplus, but we also import the raw materials for which the EU is in deficit," COCERAL president Philippe Mitko explained. "We have been watching disruptions in the food and feed supply chain increasing in the last few days and are very concerned about future developments as the COVID-19 virus continues to spread. The EU needs to protect the health of all operators in the chain so that they continue to ensure the uninterrupted supply of food and feed."
"For our processing plants to continue providing consumers with vegetable oils and livestock with protein meals, essential goods need to continue arriving to our facilities, which requires imperatively essential agricultural raw materials to be transported to and across the EU," FEDIOL president John Grossmann said.
"The EU feed industry fully accepts the need for strict containment policies at EU and member states level to slow down the infectious COVID-19 cycle. Our priority and key mission is to protect animal health and welfare of farm animals and food supply chains for milk, meat, eggs to consumers during the COVID-19 crisis. We, therefore, urge the EU Commission to recognize the status of feed as essential goods in the EU COVID-19 guidelines, which is crucial to uphold the functioning of the single market for feedstuffs to prevent supply chain disruptions and shortages of essential nutrients to the EU farm animal population," FEFAC president Nick Major said.
Subscribe to Our Newsletters
Feedstuffs is the news source for animal agriculture
You May Also Like
---