INSIDE WASHINGTON: Budget discussions set stage for farm bill
INSIDE WASHINGTON: Budget discussions set stage for farm bill
Senate appropriators and House budget legislators try to get their priorities paid for ahead of farm bill debate.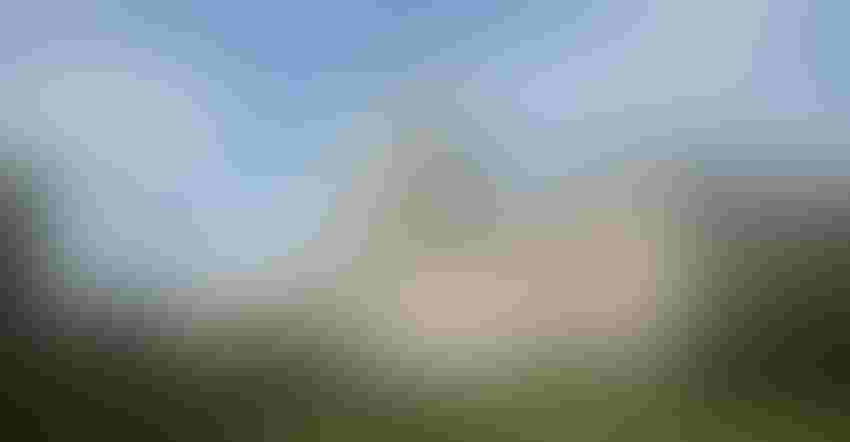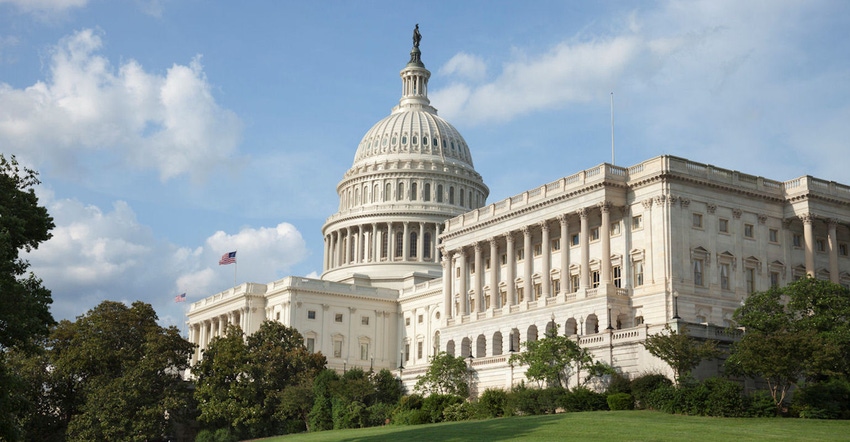 The 2018 farm bill seems like a year away, but actions in Congress this week on both sides of the aisle will have implications for how negotiations go and whether final passage is possible.
The House Republican budget resolution proposal for fiscal 2018 includes $10 billion in cuts to agriculture committee programs, specifically citing cuts to the Supplemental Nutrition Assistance Program (SNAP).
Last week, it was reported that House Agriculture Committee chair Mike Conaway (R., Texas) and House Budget Committee chair Diane Black (R, Tenn.) were able to reach an agreement on the agriculture budget that would allow an effective farm bill to be developed and passed.
However, the bull's-eye on SNAP could reignite a partisan divide. Proposed nutrition program cuts were what led to the failure of the 2014 farm bill on the floor, House Agriculture Committee ranking member Collin Peterson (D., Minn.) recalled.
"The cuts as outlined in the majority's budget resolution will make it much more difficult, if not near-impossible, to pass a new farm bill. Singling out the SNAP program will kill the farm bill," Peterson said.
During the last farm bill debate, Republicans had to champion $23 billion in proposed cuts to get others on board. However, the farm bill has actually brought in $104 billion worth of savings, and $92 billion has come from SNAP, because fewer people are requiring assistance today. The argument that lawmakers have done enough will undoubtedly be claimed many times as the debate heats up.
"This is more of a political exercise than a serious debate, but it could have a very real impact on the fate of the farm bill. There are ways for us to work together, but this isn't it," Peterson said. "I believe there are areas of SNAP that can and should be reformed and where we can reach bipartisan consensus. These policy decisions are best left to the agriculture committee during our farm bill debate."
Senate appropriations
Meanwhile, the Senate Appropriations Committee passed its spending bill this week. Similar to the House, it rejected President Donald Trump's sweeping cuts of more than 26%.
Contrary to what the House did, the Senate spending package includes a bipartisan agreement to support both dairy and cotton farmers -- something that couldn't be achieved in the omnibus spending bill earlier this year for 2017 spending after disputes erupted over dairy wanting to hold the cotton program hostage.
"We very much appreciate the leadership of Sens. Thad Cochran (R., Miss.) and Patrick Leahy (D., Vt.) to help address critical shortcomings in the dairy and cotton safety net programs through the agricultural appropriations bill," National Milk Producers Federation (NMPF) president and chief executive officer Jim Mulhern said. "The enhancements to the dairy Margin Protection Program (MPP) contained in the bill would strengthen the program and help pave the way for additional necessary improvements in the upcoming farm bill."
The appropriations bill makes two important changes to the MPP that were included in NMPF's farm bill proposal: (1) it would reduce premiums paid by dairy farmers for the first 5 million lb. of milk coverage in the program and (2) it would change the U.S. Department of Agriculture's calculation of the actual margin from a two-month average margin to monthly. While these provisions do not resolve all of the problems with the MPP, Mulhern said enacting these changes will be a major help.
Senate Agriculture Committee ranking Debbie Stabenow (D., Mich.), who was involved in reaching the bipartisan agreement, noted, "As I've said throughout the appropriations process, all farmers must be considered if we are going to make significant changes to farm bill programs. Not only does this bill make important interim improvements to help dairy farmers recover from tough economic times; it also sets the stage to continue repairing the dairy safety net in the farm bill."
The bill includes a provision that seeks to address the ongoing economic challenges facing U.S. cotton producers -- and the entire U.S. industry -- by designating cotton as an "other oilseed" under Title I of the 2014 farm bill. This would allow cotton producers to participate in the Price Loss Coverage program, just like all other major U.S. commodity producers may.
The Senate appropriations bill also fully funds the position of rural development undersecretary and directs Agriculture Secretary Sonny Perdue to nominate someone to fill the position.
Subscribe to Our Newsletters
Feedstuffs is the news source for animal agriculture
You May Also Like
---