Retail meat sales remain elevated on shopper concerns
Retail meat sales remain elevated on shopper concerns
Number of shoppers extremely concerned about COVID-19 reaches highest rate since May.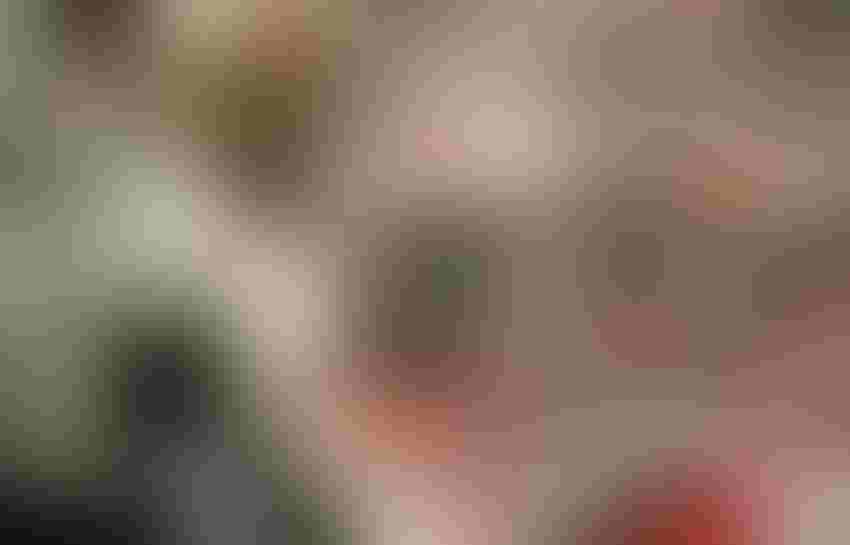 Getty Images/Spencer Platt
More than half of primary grocery shoppers were extremely concerned about COVID-19 during the week ending July 26, the highest rate since the first week of May, according to an IRI survey. Anne-Marie Roerink, president of 210 Analytics LLC, said this heightened concern is translating into more of the total food demand flowing to retail than seen during some of the non-holiday weeks in May and June.
Many shoppers are also dealing with financial pressure. In IRI's latest survey, 30% of shoppers said their financial situation is a little or a lot worse off than it was a year ago.
According to Roerink, all of this has resulted in continued highly elevated demand for meat at retail. Meat department dollar sales, at $1.3 billion, increased 22.2% versus year ago — about 1% less than last week's rate of 23.4% and the 20th week of double-digit gains since the onset of the pandemic. Beef sales were 26.8% greater than during the same week in 2019, at $545 million, but all meats saw double-digit gains versus the same week year ago. Lamb recorded the highest gain, while fresh chicken had the lower gain, although still up 14.0% year over year.
"Whereas dollar sales were slightly lower than the week prior, volume sales increased as prices became more favorable for consumers," Roerink said. Pork, in particular, has seen an uptick in volume share, from 16.5% during the first week of March to 18.3% in late July.
Meat volume sales during the week end July 26 increased 11.0%, the second week of double-digit volume gains in July. Unit sales continue to wow as well, Roerink said, with 21.2 million more transactions compared with same week a year ago and 842 million more transactions since the COVID-19 pandemic began. Pre-pandemic, total meat department units were down versus the year before.
So far during the pandemic, dollar sales are up 34.6% from March 15 to July 26, and volume sales have increased 21.4% versus the same period last year. Roerink said this translates into an additional $7.9 billion in meat department sales during the pandemic, which includes an additional $3.6 billion for beef, $1.1 billion for chicken and $838 million for pork.
The IRI survey showed that several of the early pandemic purchasing patterns are re-emerging, including shoppers stocking up on food. Two-thirds of shoppers (66%) aim to buy enough food for their households to last two to four weeks. As such, Roerink explained that items with a longer shelf life, like frozen meat and seafood, will continue to do well.
"Between the renewed social-distancing mandates, rising consumer concern about the virus and economic pressure, grocery sales are likely to remain highly elevated for the foreseeable future," she said.
Subscribe to Our Newsletters
Feedstuffs is the news source for animal agriculture
You May Also Like
---