FDA to take 'fresh look' at dairy mislabeling
FDA to take 'fresh look' at dairy mislabeling
Sen. Baldwin presses FDA chief on efforts to uphold agency's standards to prevent mislabeling of dairy products.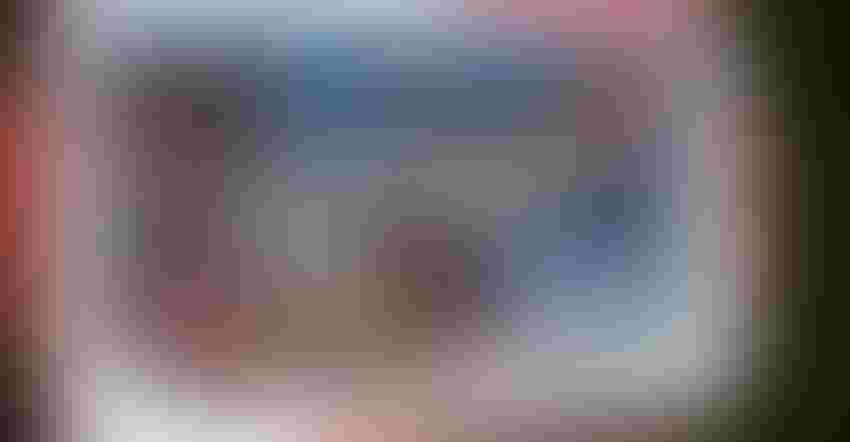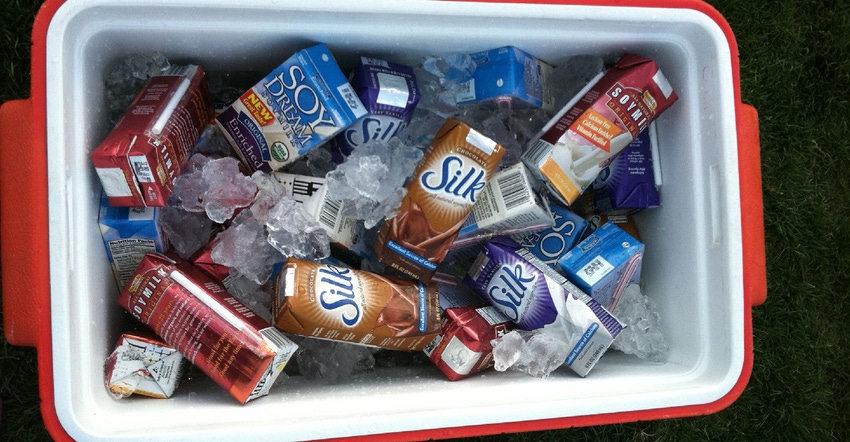 Soyfoods Association of North America - SANA
U.S. Food & Drug Administration Commissioner Scott Gottlieb said his agency is taking a "fresh look" at how to address the mislabeling of imitation dairy products, with misbranded plant products using terms such as "milk," "yogurt," "cheese" and "ice cream." Gottlieb recently said FDA announced a request seeking additional information on the agency's overall approach.
In response to questions from Sen. Tammy Baldwin (D., Wis.) during a Senate Appropriations Committee hearing Tuesday, Gottlieb confirmed that FDA statutes state that "milk is defined as coming from a lactating animal." He added that he could agree with Baldwin that the term is being used on products "derived from things that are not from a lactating animal."
However, because FDA has not stepped in to prevent the mislabeling, there is now a lot of commercial activity occurring. Baldwin argued that this could be addressed right away if FDA issued guidance to the industry and declared its intent to enforce existing regulations.
Gottlieb said the agency has decided that it would be more prudent to develop a careful administrative record since FDA has exercised enforcement discretion up to this point. "For us to reverse our current posture might take more than just issuing guidance," Gottlieb said, adding that the intent of the recent request for additional insight from stakeholders is to inform a substantial administrative record that could sustain a review.
He said in regard to public health specifically, the agency is interested in hearing whether consumers are confused about or misled on the nutritional status or quality of milk because of a way certain products are labeled.
"For the record, I do not believe that there needs to be further review or study. What we need is the FDA to act and issue guidance on its enforcement of existing dairy standards on identity," Baldwin noted.
Last year, Baldwin introduced the DAIRY PRIDE Act, which would require FDA to issue guidance for nationwide enforcement of mislabeled imitation dairy products within 90 days and require FDA to report to Congress two years after enactment to hold the agency accountable for this update in enforcement obligations. More recently, the omnibus spending bill Congress approved last month contains language expressing its concern that dairy labeling standards need to be properly enforced.
National Milk Producers Federation (NMPF) president and chief executive officer Jim Mulhern said FDA "must stop turning a blind eye toward violations of food labeling laws. It needs to use more enforcement and less discretion as dozens of brands flagrantly violate government requirements." NMPF has repeatedly urged federal regulators to enforce U.S. food labeling laws that exclude the ability for plant-derived foods to use dairy terms, as do other nations that also have regulations clearly defining milk.
Mulhern thanked Baldwin "for holding the FDA accountable for its inaction on this matter and imploring the FDA to do its job."
Baldwin said dairy farmers are facing challenging times due to low milk prices, the farm bill's dairy risk management tools not working as well as they had hoped, trade negotiations creating uncertainty in export markets and Canada's pricing of certain classes of milk adding additional injury.
"I'm not saying this is the only problem," Baldwin said of the mislabeling. "I'm saying there is a perfect storm of challenges to the dairy industry right now."
Subscribe to Our Newsletters
Feedstuffs is the news source for animal agriculture
You May Also Like
---