INSIDE WASHINGTON: FDA chimes in on 'love' label but not milk mislabeling
INSIDE WASHINGTON: FDA chimes in on 'love' label but not milk mislabeling
Food labels continue to send mixed messages to consumers in the grocery store.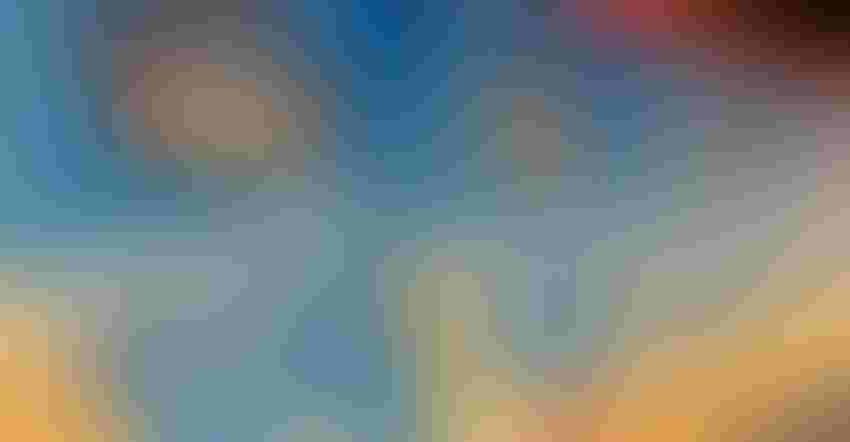 This week, the U.S. Food & Drug Administration took enforcement action against a Massachusetts granola maker for listing "love" as an ingredient.
In a warning letter sent recently to Nashoba Brook Bakery, FDA cited the company for listing "love" as an ingredient in its granola, explaining, "'Love' is not a common or usual name of an ingredient and is considered to be intervening material because it is not part of the common or usual name of the ingredient."
The National Milk Producers Federation (NMPF) jumped in on the action, saying it is a "clear indication that the agency has time and resources to enforce regulations against the use of the term 'milk' on the labels of plant-derived dairy imitators." NMPF has petitioned for the FDA to take action against the use of the term "milk" by products made from nuts, grains and seeds such as soy milk or almond milk.
In a letter to FDA, NMPF pointed out that many of the same criticisms the agency leveled against Nashoba Brook Bakery's granola and bread products apply to the manufacturers of plant-based beverages that are in violation of FDA standards of identity that define milk as the product of a dairy animal.
"While we have no doubt that the folks at Nashoba do indeed put love into the manufacture of their product, we hate to see misleading food labels that don't comply with legal standards that other companies follow," said Jim Mulhern, president and chief executive officer of NMPF.
"We hope that the agency's enforcement action against a small New England baker for misusing food labeling standards, innocuous though this violation might be, is a prelude to FDA taking action against the myriad companies that manufacture hundreds of dairy imitators that also misappropriate federally defined terms such as 'milk' and 'yogurt,'" NMPF said in its letter to FDA.
The FDA letter also warned the Concord, Mass., bakery that its whole-wheat bread "fails to conform" to the standard of identity for products made from whole-wheat flour, saying, "This product contains wheat flour and corn meal. Therefore, it does not meet the standard of identity for whole-wheat bread."
"FDA's labeling enforcement must be consistent. The agency needs to enforce the proper labeling of all products that are currently playing fast and loose with federal food standards," NMPF told the agency. "Any food product that uses a food name established by a standard of identity but does not conform to the essential characteristics established by that standard is, by law, misbranded."
Peeling back the label
NMPF is also behind another campaign to expose companies that are using misleading food labeling and fear-based marketing to increase sales. The bad acts range from including "non-GMO" labels on products for which no genetically modified organism (GMO) version exists to using "no added hormones" labels on poultry products when the addition of hormones is already prohibited by federal law.
The Peel Back the Label campaign was launched as almost 70% of consumers say they look to front-of-label claims when making food purchasing decisions and as food manufacturers increasingly utilize "free from" labels – e.g., "GMO-free" or "hormone-free" – to play on consumers' food safety fears and misconceptions.
The new additions to Peel Back the Label's bad actors list join the following companies, which were unveiled when the campaign launched last month, including: Hunts, Florida's Natural, Dannon, Himalania Rock Salt and TruMoo.
Del Monte's canned sliced carrots include large "Non-GMO" seals on their labels. NMPF pointed out that there is no such thing as a genetically modified carrot, "so the label is, at best, totally superfluous and, at worst, completely deceptive." On top of that, the other three ingredients listed on the can after carrots are water, sea salt and calcium chloride, none of which could ever be genetically modified for the simple fact that they have no genes.
Cuties mandarin oranges also made the list for confusingly proclaiming the product's GMO-free status. "When every citrus product on the market is already free of any GMOs, Cuties' non-GMO label on its mandarin oranges is a deceptive distinction without a difference – one clearly designed to boost market share at the expense of unwitting consumers," NMPF stated.
Living Fresh's bibb lettuce has labeled its lettuce with the non-GMO Project Verified logo and proclaims on its website that it "supplies the Southeast  with the freshest non-GMO produce." However, there is no such thing as genetically modified lettuce of any kind.
Tyson and Perdue also were called out for their "no added hormones" labels on chicken. According to the U.S. Department of Agriculture, it is illegal to sell poultry in the U.S. that was raised with added hormones. "So, why are companies like Tyson and Perdue plastering their packaged chicken with labels like 'No Added Hormones or Steroids' or 'No Hormones or Steroids Added'? It has nothing to do with consumer clarity and everything to do with consumer confusion," NMPF noted.
Subscribe to Our Newsletters
Feedstuffs is the news source for animal agriculture
You May Also Like
---