INSIDE WASHINGTON: Bill combats milk mislabeling
INSIDE WASHINGTON: Bill combats milk mislabeling
DAIRY PRIDE Act fights back against non-dairy products that are mislabeled as milk, yogurt or cheese.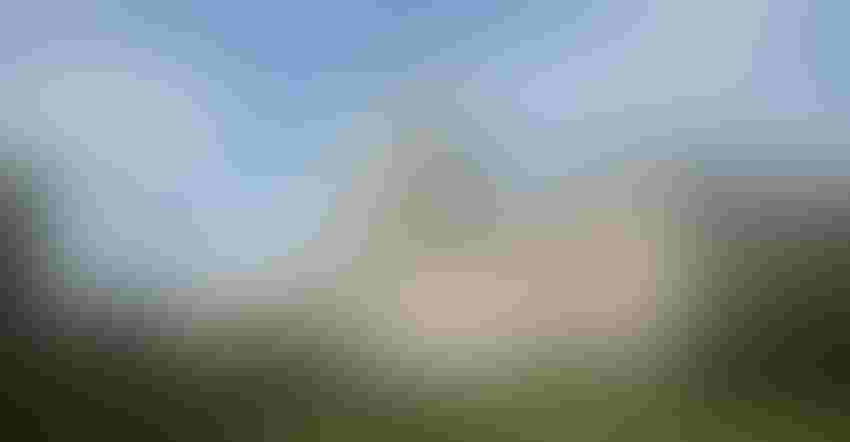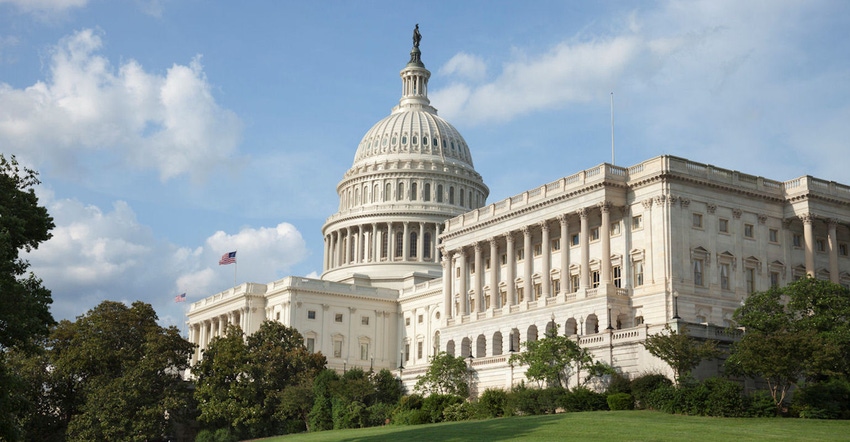 Dairy farmers invest a great deal of time and money to produce a wholesome, nutritious product for consumers, and they take pride in the milk they produce. "The federal government has promised to ensure that the term 'milk' on store shelves can only be used on dairy products, but they have fallen short on that promise," said Steve Etka of the Midwest Dairy Coalition. 
The call to end mislabeling of milk took another significant step forward this week with the introduction of new Senate legislation to enforce the proper labeling of imitation dairy products. The bill drew an endorsement from the International Dairy Foods Assn. (IDFA) and the National Milk Producers Federation (NMPF), which together agreed that steps need to be taken to defend the integrity of federal food labeling standards and prevent the misbranding of dairy imitators.
Sen. Tammy Baldwin's (D., Wis.) Defending Against Imitations & Replacements of Yogurt, Milk & Cheese to Promote Regular Intake of Dairy Everyday Act (DAIRY PRIDE Act) would require non-dairy products made from nuts, seeds, plants and algae to no longer be mislabeled with dairy terms such as milk, yogurt or cheese.
It would protect the integrity of food standards by prompting the Food & Drug Administration to enforce existing labeling requirements, specifying that foods labeled as "milk" and "cheese" have to come from dairy animals. The Baldwin bill would require FDA to issue a guidance for nationwide enforcement of these definitions within 90 days. It also would require FDA to report to Congress two years after the bill's enactment to hold the agency accountable for this update in its enforcement obligations.
According to NMPF president and chief executive officer Jim Mulhern, "For too long, FDA has turned a blind eye to the misbranding of imitation dairy products, despite the decades-old federal law that milk comes from animals, not vegetables or nuts. None of these imitators provides the same high quality and quantity of nutrition offered by real milk. Sen. Baldwin's DAIRY PRIDE Act will simply ensure that FDA enforces current law by requiring marketers of these imitation products to call them something other than milk."
FDA regulations (CFR 131.110) define milk as a product of a cow, with a similar stipulation for yogurt and cheese. Although existing federal policy is clear on this subject, FDA has not challenged the incorrect use of the terms "milk," "yogurt" and "cheese" on imitators that have proliferated during the past two decades, according to the dairy industry.
"These plant-based products are imitations, but they are not substitutes for the comprehensive nutrient package offered by real milk," Michael Dykes, president and CEO of IDFA, said. "The reason we have food standards is to preserve the integrity and consistency of what's inside the packages. Milk should be milk."
The lack of enforcement of proper dairy terms in the U.S. market stands in sharp contrast to how the matter is handled in similar nations, which actually police the matter. While the term "almond milk" is seen on products sold in the U.S., it is absent from the same brand of almond beverage also sold in Canada and the U.K.
"Finally, after all these years, it's about time someone stands up for the American dairy farmer. We are held to higher quality and animal care standard every year to keep milk safe. It's not fair that the name milk should be used by non-dairy drinks to further erode what little profit we have," said Jerry Croes, member of the Ellsworth Cooperative Creamery in Deer Park, Wis.
Janet Clark of Vision Aire Farms in Eldorado, Wis., added that dairy has built a strong reputation as a reliable source of important nutrients needed daily. "To use these dairy terms on plant-based products undermines the real value that dairy provides in the form of naturally occurring calcium, vitamin D, vitamin A among others. Consumers associate dairy with the nutrients they need, and those are naturally occurring in milk from cows," Clark said.
The Baldwin legislation comes one month after Reps. Mike Simpson (R., Ida.) and Peter Welch (D., Vt.), supported by a bipartisan coalition of 32 other members of the House, sent a letter to FDA urging the agency to more aggressively police the improper use of dairy terminology.
Subscribe to Our Newsletters
Feedstuffs is the news source for animal agriculture
You May Also Like
---