China targets U.S. pork, ethanol with tariffs
China targets U.S. pork, ethanol with tariffs
Tit-for-tat trade war picks up as China releases list of potential targets to retaliate against U.S. for steel and aluminum tariffs.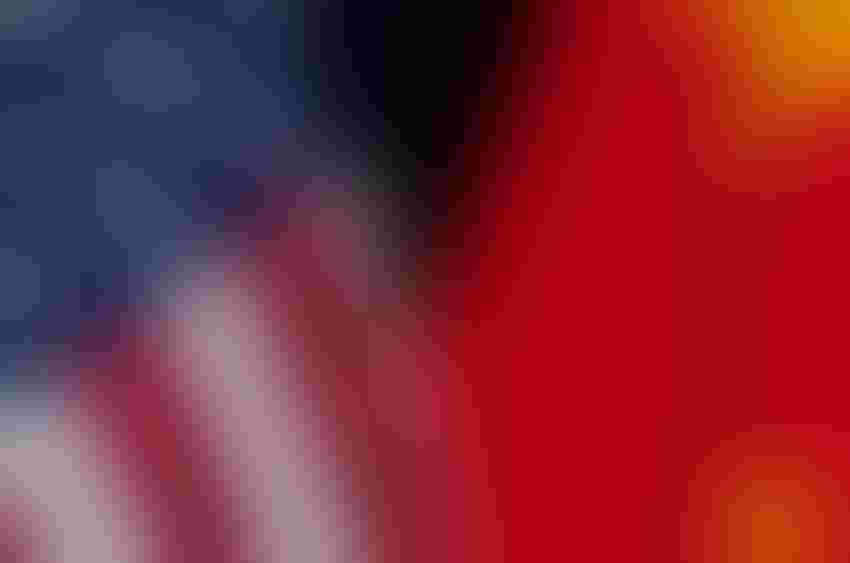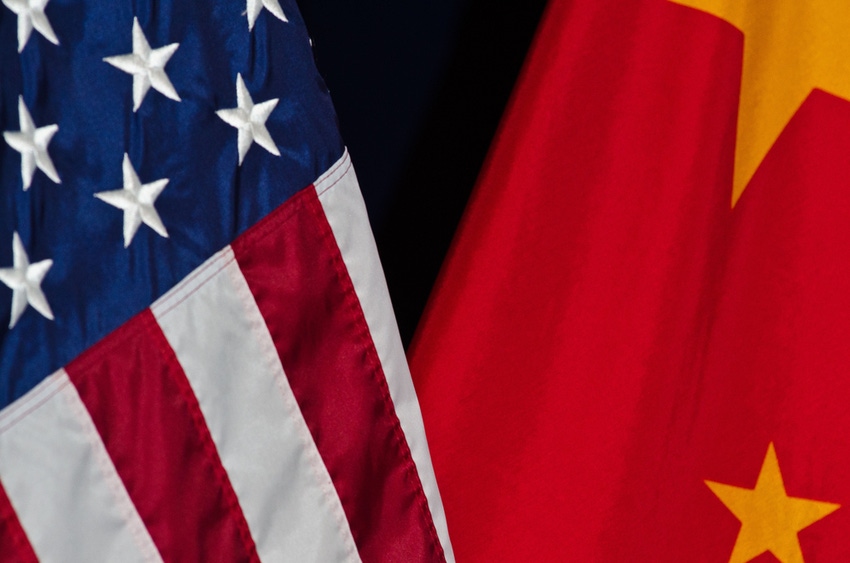 Just hours after the Trump Administration looked to target an additional $50 billion in tariffs on Chinese exports with its Section 301 designation, China took aim at President Donald Trump's tariffs on steel and aluminum with a list of reciprocal duties it is considering on $3 billion worth of U.S. exports of fruit, wine and pork.
An expanded list from China could be forthcoming in the next several weeks or months, but the initial list appears to place a 25% duty on U.S. pork and a 15% duty on steel pipe. Also included in the list is wine, apples and ethanol.
Bill Lapp, executive vice president of Advanced Economic Solutions, stated that some notable anticipated items missing from the list so far are soybeans, milo and Boeing jets.
Many economists, including Iowa State University economist Dermot Hayes, have cautioned that tariffs on U.S. agricultural products could disrupt exports to China.
"If the trade situation continues to deteriorate, our lives as farmers and ranchers will become more difficult. America's farmers and ranchers export more than $21 billion of farm products to China – more than 20% of their production. After Canada, China is our second-largest customer for ag exports," American Farm Bureau Federation president Zippy Duvall said.
"Farm income across commodities has fallen by about 50% over the past four years. Retaliation in the trade arena makes our outlook even worse," Duvall warned. "This could not be happening at a worse time for American agriculture. We expect all countries to trade fairly, and we support enforcement of trade rules, but we also hope trade disputes can be resolved without harming an industry that is a bright spot on trade and is so important to rural America."
Pork
Last year, the U.S. pork industry exported $1.1 billion of product to China, making that country the number-two value market for U.S. pork.
The U.S. Meat Export Federation (USMEF) reported that the U.S. industry exported 309,284 metric tons of pork and pork variety meat to China in 2017, valued at $663.1 million – the third-largest international market by volume and the fourth largest by value. For variety meat exports only, China was the largest destination in both volume (181,351 mt) and value ($425.2 million).
"In fact, China accounted for more than one-third of U.S. pork variety meat exports last year," USMEF president and chief executive officer Dan Halstrom said.
"Variety meat exports make a very important contribution to hog carcass value, and last year, these exports to China alone equated to more than $3.50 per U.S. hog slaughtered. China is a price-sensitive market, so any tariff rate increase would affect the competitive position of U.S. pork," Halstrom added.
Duvall agreed that China is an important market for U.S. pork. "With about a billion dollars' worth of pork going to China and Hong Kong, it's our second-biggest market. This will really hurt U.S. pork producers," he said.
Ethanol
China's announcement noted that the country is considering enforcing 15% duties on U.S. products that include exports of ethanol.
China was the third-largest destination for U.S. ethanol in 2016, accounting for almost 20% of total exports, but China significantly raised its tariff rates on U.S. ethanol in January 2017, and shipments to the country collapsed.
Even with a high tariff rate, however, U.S. ethanol shipments to China began to resume in late 2017 because the product was so economically competitive that it made sense for China to import even with the tariff. After importing very little ethanol throughout most of 2017, China imported 22 million gal. in December — representing 13% of total U.S. exports that month, the Renewable Fuels Assn. (RFA) said in a statement.
"China was, and continues to be, an important market for ethanol and for dried distillers grains, and we want to remove any of these unnecessary barriers as soon as possible," Growth Energy CEO Emily Skor said. "We will work closely with our government to keep this important market open to the benefit of both American agriculture and Chinese consumers."
Skor added, "These actions could undercut our potential to increase exports to China following the country's stated goal to move to a 10% ethanol blend by 2020 and would be a major barrier to increased trade."
RFA president and CEO Bob Dinneen said China's response was entirely predictable given the Trump Administration's recent actions to implement new tariffs.
"It is my fervent hope that the White House now fully understands the impact these actions will have on America's ethanol industry and farmers, and we urge the Administration to redouble its efforts to expand demand for ethanol here at home," Dinneen said, repeating the biofuel industry's call for allowing the year-round use of E15 fuel blends nationwide.
WTO weighs in
Members of the World Trade Organization expressed concern over the U.S.'s imposition of higher tariffs on steel and aluminum imports and the impact they may have on the global trading system. The members were at a meeting of the Council on Trade in Goods on March 23, the same day the new U.S. measure came into effect.
More than 40 WTO members -- including the 28 members of the European Union -- took the floor to warn against measures that have repercussions not only on traders' commercial interests but also on the predictability and stability of the rules-based multilateral trading system following the entry into force of the "Presidential Proclamation on Adjusting Imports of Steel into the United States." The proclamation imposes a 25% ad valorem tariff on imported steel and a 10% tariff on aluminum articles as of March 23.
The U.S. measure is inconsistent with the WTO General Agreement on Tariffs & Trade and the Agreement on Safeguards, according to China, which, along with Russia, had requested that this issue be taken up at the meeting. China is of the view that the U.S. measure does not take into account information demonstrating how steel and aluminum imports do not affect national security. China called on the U.S. to refrain from taking unilateral measures, follow WTO rules and uphold the multilateral trading system.
The Russian Federation said the new tariffs exceed the bound rates the U.S. committed to under WTO rules. It further noted that several WTO members would be exempt from the new U.S. measure and sought further clarification on this exemption and how the measure can be justified under WTO rules. Russia said it looks forward to constructive dialogue with the U.S.
The other members that took the floor to raise issues with the new U.S. measure and call for upholding the multilateral trading system were Japan; Venezuela; Brazil; New Zealand; Turkey; Korea; Hong Kong, China; Singapore; Thailand; Pakistan; Norway; Australia; India; El Salvador; Switzerland; Paraguay; Guatemala and Kazakhstan.
In response, the U.S. said the secretary of commerce, during investigations pursuant to Section 232 of the Trade Expansion Act of 1962, had found that quantities of imports and circumstances of global excess capacity for producing steel and aluminum "threaten to impair the national security," and tariffs, as noted in Trump's proclamations, are necessary to address the threat.
Subscribe to Our Newsletters
Feedstuffs is the news source for animal agriculture
You May Also Like
---