Another Trump trade action puts ag in crosshairs
Another Trump trade action puts ag in crosshairs
President Trump's 301 actions could invite further retaliation against soybeans, milo and live hogs.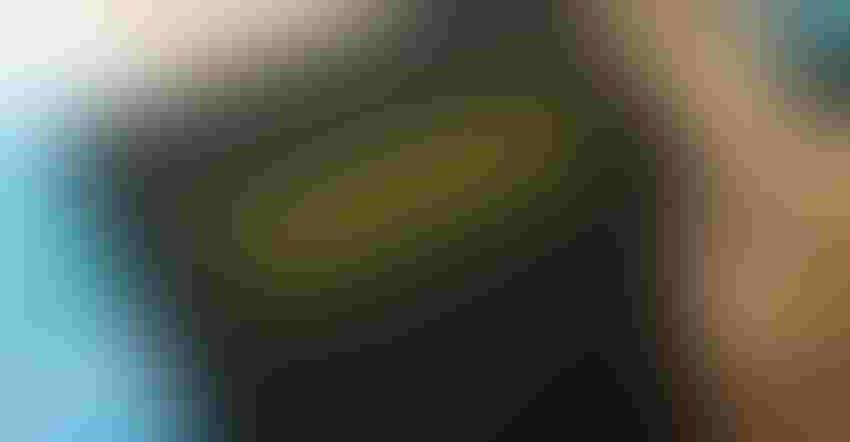 As expected, President Donald Trump made the announcement Thursday of targeting approximately $60 billion in tariffs against Chinese goods under Section 301 of the Trade Act of 1974. The action is designed to create a more reciprocal trading arrangement with China. However, those in the agriculture industry fear that it will devastate a crucial market for U.S. agricultural products.
This action is separate from the U.S. plans to impose tariffs on steel and aluminum from China and other countries. Under Section 301 of the Trade Act, the U.S. Trade Representative initiated an investigation to determine whether China's acts, policies and practices related to technology transfer, intellectual property and innovation are unreasonable, unjustifiable or discriminatory and burden or restrict U.S. commerce.
Vice President Mike Pence said the action sends a clear message that the Administration is determined to put American jobs first. "Action under 301 also makes it clear the era of economic surrender is over," Pence said. "The Unites States of America is taking a targeted and focused action to protect not only American jobs but it's technology."
In announcing the action, Trump said the U.S. trade deficit with China is $375 billion or potentially as high as $504 billion, depending on how it is calculated, compared to the estimated $800 billion total trade deficit the U.S. has with the entire world. Trump said he's seeking a $100 billion trade deficit reduction with China from these actions allowed under Section 301.
USTR will propose additional tariffs on certain products of China, with an annual trade value commensurate with the harm caused to the U.S. economy resulting from China's unfair policies. The proposed product list subject to the tariffs will include aerospace, information and communication technology and machinery.
In testimony earlier in the morning on Thursday, USTR Ambassador Robert Lighthizer said "farmers get the short end of the stick" when tariffs like these are raised on other countries, but he acknowledged, "We cannot give up an $800 billion deficit; we have to balance this."
Lighthizer pointed out that agriculture is the most vulnerable sector for retaliation -- a topic brought up consistently during the Senate Finance Committee hearing. "Not only with respect to 301 but every time you take a trade action, agriculture is in the crosshairs," he said.
In a response to Sen. Chuck Grassley (R., Iowa), Lighthizer said soybean farmers sell $14 billion worth of goods to China, and it is unfortunate that they will be the ones retaliated against; however, just because retaliation could target U.S. soybean farmers does not warrant not taking action.
"It's not possible that, because of soybean farmers, we're not going to stick up for our rights," Lighthizer said of the many other industries that have been affected by the trade imbalance with China.
American Soybean Assn. (ASA) president and Iowa farmer John Heisdorffer said the organization opposes the the Administration's decision because it puts soybean exports to China in jeopardy.
"Agriculture is not like other industries that can sustain extreme volatility in markets and prices. If demand drops and prices collapse, soybean farmers will go out of business -- not in five or 10 years but this year and next. Trade is an existential issue for soybean farmers," Heisdorffer said. "We export over half of our crop. China is the largest driver of world demand for soybeans. The tough line the Administration is taking on China will lead to retaliation that will cost many farmers their livelihoods."
U.S. Grains Council president and chief executive officer Tom Sleight said although the council isn't surprised by the announcement, it still was dismayed by the action, which has already complicated its global efforts to promote sales of U.S. grain and grain products.
"In the near term, we will continue our work to diversify the markets to which our products are exported, focused on sales that can support prices this crop year," he explained. "Based on our recent experience, we are well aware this work will be an uphill battle, because our reputation as a reliable supplier has come into question."
Sleight continued, "In the longer term, U.S. agriculture must have a stable and coherent trade policy to thrive. The world is watching what our country does next -- and markets have long memories. Agriculture is a positive contributor to the balance of trade, and the international marketplace offers the best available opportunity for growth in the U.S. agriculture sector and the U.S. economy as a whole."
Subscribe to Our Newsletters
Feedstuffs is the news source for animal agriculture
You May Also Like
---