Cattle on feed only slightly higher
Cattle on feed only slightly higher
Analyst says industry on track to alleviate some strain from Tyson beef plant fire.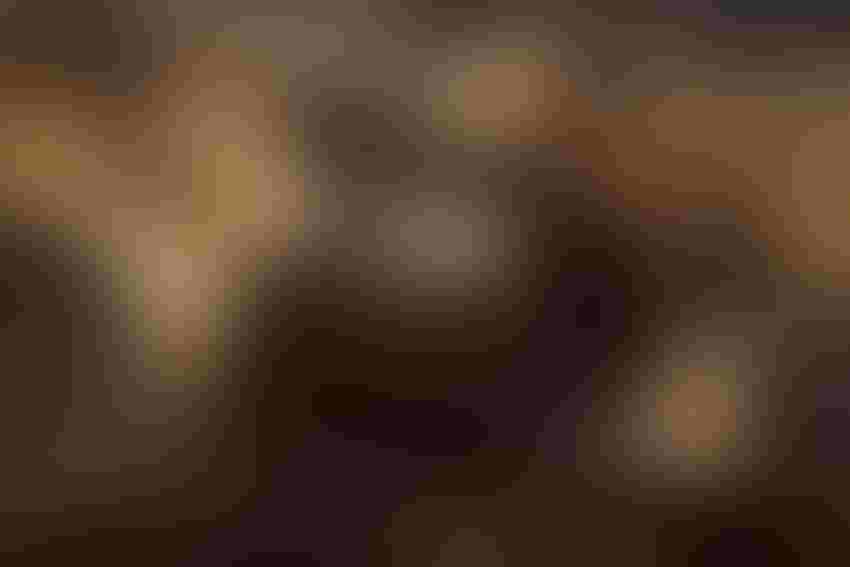 erdinhasdemir/iStock/Thinkstock
Cattle and calves on feed for the slaughter market in the U.S. for feedlots with a capacity of 1,000 head or more totaled 11.1 million head on Aug. 1, 2019, according to the U.S. Department of Agriculture's latest "Cattle on Feed" report. This was only slightly above the same period last year and in line with analysts' estimate. However, it was the highest Aug. 1 inventory since the series began in 1996.
The report showed that feedlots placements during July totaled 1.71 million head, 2% below 2018. Analysts had expected that the placements would be even with last year's levels. Net placements were 1.63 million head. USDA reported that July placements of cattle and calves weighing less than 600 lb. were 360,000 head, 600-699 lb. were 260,000 head, 700-799 lb. were 410,000 head, 800-899 lb. were 385,000 head, 900-999 lb. were 200,000 head and 1,000 lb. and greater were 90,000 head.
Marketings of fed cattle during July totaled 2.00 million head, 7% above 2018. This was in line with pre-report estimates.
Other disappearance totaled 71,000 head during July, 13% above 2018.
The Livestock Marketing Information Center (LMIC) said seasonal trends in cattle on feed, placements and cattle marketings are typically lower during the summer months but added that placements should rise seasonally higher in coming months. 
LMIC further noted that marketing rate will need to be watched closely due to the recent Tyson beef plant fire.
"Fed prices collapsed directly following the plant fire, and there remains concern about the ability to process cattle in a timely manner," LMIC reported. "In the short term, the price effects are expected to be acute but should stabilize as slaughter logistics are sorted out."
Kevin Good, market analyst for CattleFax, recently stated that the industry is already on track to alleviate the strain of the fire.
The plant that burned slaughter approximately 6,000 head per day. Good said the U.S. slaughtered 538,000 cattle in June. Through the remainder of the year, he said the industry will need to process 518,000 head per month. While this is a 20,000-head decline from the June number, the Tyson plant in Holcomb, Kan., processed approximately 30,000 head per week.
"That tells us that we're still about 10,000 head, on a weekly basis, shy of what we need to do as we go through the remainder of the year," Good stated on the call.
After the fire, beef prices went up, and live cattle prices declined. As such, margins increased dramatically, incentivizing the packing community to increase slaughter levels.
"If we're assuming a 97,000-head-per-day level, without Holcomb, they're at 91,000," Good said. Daily slaughters through week following the fire and then this week have been around 91,000, 92,000 and even 93,000 head.
Kills may remain at 92,000 and 93,000 because some of the fed cattle will be killed in two-way plants that also can kill cows, Good said.
The area where the industry can make up the most ground, he suggested, is Saturdays.
The industry harvested 64,000 head on Aug. 17, which Good said would be one of -- if not the -- biggest Saturday slaughters for a non-holiday week in a number of years.
"The bottom line is that we ended up harvesting 519,000 head, right at where we think we need to do for the remainder of the year," Good said.
Between Saturdays and utilizing the two-way plants, the industry is on the right track.
Good also pointed out that more cattle will likely move to available shackle space, noting that from a geographical standpoint, there is some excess shackle space in the Pacific Northwest and also in Alberta in Canada.
In the week following the plant fire, U.S. markets were lower, while Canada's market held its ground. As such, fewer cattle should enter the U.S., Good said.
"Those are some of the ways that we think that we'll continue to see some of the loss in capacity offset," he said. "We can't rule out that maybe we'll see some Sundays put in from a slaughter standpoint. That's something that really hasn't happened in our industry for quite some time."
Subscribe to Our Newsletters
Feedstuffs is the news source for animal agriculture
You May Also Like
---