U.S. ag trade expected to decline
U.S. ag trade expected to decline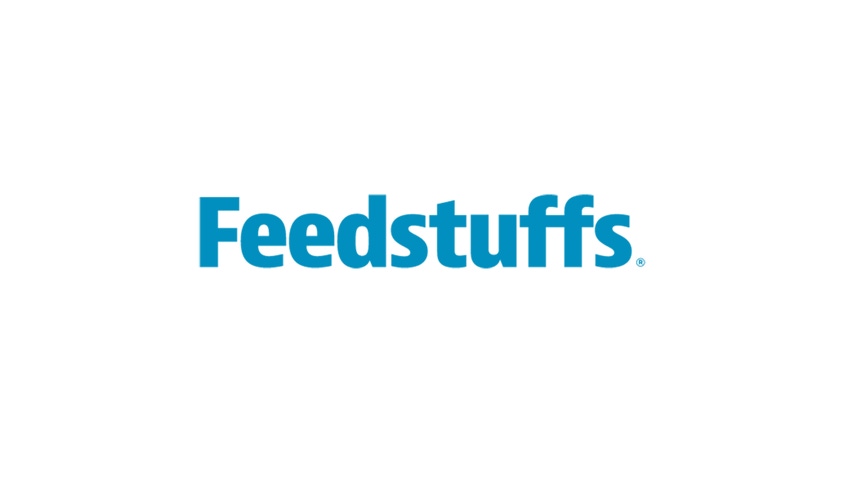 THE U.S. Department of Agriculture's "Outlook for U.S. Agricultural Trade: August 2015" report projects that U.S. agricultural exports will decline to $138.5 billion in fiscal 2016, down $1.0 billion from $139.5 billion in fiscal 2015 (Table).
This decline is primarily due to oilseeds and products, which are down $4.4 billion as a result of expectations for lower soybean and soybean meal prices and reduced export volumes, the report says.
USDA forecasted grain and feed exports to increase $1.1 billion from fiscal 2015, largely due to higher wheat shipments. Exports of livestock, poultry and dairy products for 2016 are expected to rise by $600 million as increased export volumes for a number of livestock products more than offset a decline in price, the report notes.
USDA projected that agricultural exports to China will decrease $2.0 billion from fiscal 2015, primarily due to lower soybean values. However, the report suggests that Canada will return as the largest U.S. export market for the first time since 2010.
In terms of imports, USDA forecasted U.S. agricultural imports to increase to $122.5 billion in 2016, up $7.0 billion from 2015. Increased import values are expected for most products in 2016, with the largest gains in horticultural, sugar and tropical products.
The U.S. agricultural trade surplus is expected to fall by $8.0 billion in fiscal 2016 to $16.0 billion. This would be the smallest surplus since 2007.
For fiscal 2015, USDA's forecast of $139.5 billion for exports decreased $1.0 billion from last quarter's forecast. The forecast for imports also decreased $1.5 billion to $115.5 billion.
U.S. agricultural trade, fiscal 2010-16, year ending Sept. 30, billion $

 

*Reflects forecasts in the Aug. 12 "World Agricultural Supply & Demand Estimates" report.

Source: Compiled by USDA using data from the U.S. Census Bureau.
Challenges abroad
According to the report, the U.S. continues to be the main engine of world growth, with 2015 growth of 2.3% down only slightly from 2.4% in 2014. World economic growth is forecasted to rise to 2.9% for 2015 and improve to 3.3% in 2016.
"Strong labor market indicators point to more jobs and rising wages through 2015, lifting consumer spending," the report notes. "This is reflected in a strong growth forecast of 3.0% in 2016. However, weak foreign demand and a strong dollar will continue to place pressure on exports, although continued low energy prices will somewhat offset these negative pressures."
The economic strength of the U.S. stands in contrast to economic challenges elsewhere, the report says. In particular, it says growth in emerging countries is expected to be only 4% in 2015 and 2016, compared to an average growth rate of 6.2% over the previous decade. Much of this is due to a significant slowdown in China, which is expected to grow at 6.6% in 2015 and 6.1% in 2016, the lowest rates since 1990.
"Largely driven by this relative U.S. economic vitality, the value of the dollar has appreciated considerably in the past year," USDA noted. "The real agricultural trade-weighted value of the dollar has increased by roughly 11.5% since August 2014 and is forecasted to maintain a relatively high value through 2015 and 2016. U.S. interest rates are expected to begin rising in late 2015, albeit slowly, while rates are expected to be held at low levels elsewhere."
According to the report, this makes the U.S. a relatively attractive destination for financial and business investors and places further upward pressure on the value of the dollar.
While the dollar appreciated significantly against most currencies in the past year, China was able to keep its dollar exchange rate relatively stable until recently, the report says.
Chinese authorities announced Aug. 11 a policy change that will allow its exchange rate to be influenced more by market forces. In the subsequent three days, the yuan depreciated by about 3% against the dollar. USDA noted that while further depreciation is likely, Chinese officials are expected to intervene to prevent a rapid decline in the yuan's value.
"A weak yuan risks intensifying already-high capital outflows and would impose large costs on Chinese firms holding sizeable dollar-denominated debts. While a stronger dollar increases the relative price of U.S. products, the overall health of China's economy is also an important driver of U.S. agricultural exports," the report says.
USDA explained that China has recently been facing a significant slowdown in growth and substantial declines in its major stock markets. The country's exchange rate policy vis-a-vis the dollar resulted in a nearly 20% increase in China's real effective exchange rate since 2013 as other Asian currencies have weakened. This, according to the report, has significantly deteriorated China's export competitiveness relative to all of its trading partners except the U.S., providing an additional drag on growth.
With the various challenges, USDA forecasted global trade volume growth to slow dramatically — from 3.2% in 2014 to 1.6% in 2015. However, it is expected to recover to about 4% in 2016. This is a major departure from the trend prior to the 2008-09 financial crisis, when trade growth averaged around 7% per year.
"The slowdown in global trade growth can be partially attributed to slower economic growth around the world in the aftermath of the crisis," the report explains. "However, recent research from the World Bank has suggested that changes in the structure of supply chains, less accessible trade finance and increased trade protection are also contributing to the slowdown in the growth of trade and suggests that future growth in trade will be lower than pre-crisis years."
Volume:87 Issue:33
Subscribe to Our Newsletters
Feedstuffs is the news source for animal agriculture
You May Also Like
---