Two Farm Credit cooperatives merge
Two Farm Credit cooperatives merge
Merger means more for customers, employees, and the Farm Credit mission.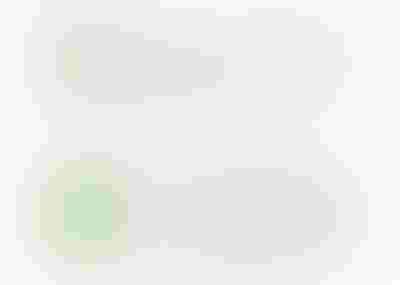 The merger of Farm Credit of New Mexico and American AgCredit Farm Credit cooperatives will be effective Oct. 1, 2023, creating one Farm Credit Association with enhanced marketplace stability, increased funding capacity, and better access to technology. The voting stockholders of Farm Credit of New Mexico re-voted for the proposed merger after a reconsideration process established by the Farm Credit Administration (FCA).
"This merger makes us a better partner for our customers," said Curt Hudnutt, chief executive officer of American AgCredit. "With an asset base of nearly $21 billion and a diverse agricultural portfolio, we're able to better fulfill our mission – serving the farmers, ranchers, and agribusinesses in our seven-state territory. And now especially throughout New Mexico, helping them grow their future."
According to James Duffey, chair of the board of directors for Farm Credit of New Mexico, this merger means more for customers, employees, and the Farm Credit mission. The size and scale of the merged Association helps ensure the future of agriculture in New Mexico.
Hudnutt will lead the merged American AgCredit, which will have more than 900 employees. The Oct. 1, 2023 effective merger date is pending final FCA approval.
American AgCredit was chartered in 1916 as part of the nationwide Farm Credit System and is the nation's fourth-largest Farm Credit association. American AgCredit specializes in providing financial services to agricultural and rural customers in California, Colorado, Hawaii, Kansas, New Mexico, Nevada and Oklahoma, and serves capital market customers throughout the United States.
American AgCredit's financial services include production and mortgage financing, equipment and vehicle leasing, crop and life insurance, lines of credit, and the Young, Beginning and Small Farmer Program. American AgCredit also provides interest-free loans for qualifying 4-H and FFA AgYouth programs, and college scholarships to students interested in agriculture.
Subscribe to Our Newsletters
Feedstuffs is the news source for animal agriculture
You May Also Like
---