Time to get personal: Consumer outreach may help protect animal agriculture in next crisis
Time to get personal: Consumer outreach may help protect animal agriculture in next crisis
The future of animal agriculture may well depend on what steps farmers are allowed to take moving forward and how consumers perceive those practices and technologies.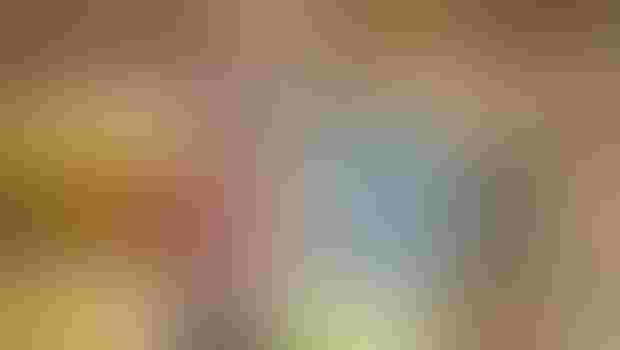 The sight of empty grocery shelves throughout the COVID-19 pandemic signaled consumer fear and uncertainty over the stability of the food supply chain during a widespread, potentially fatal, illness. Not knowing if, when, or how the supply chain might break down, consumers rushed to stock their freezers and pantries. Panic persisted, even as officials and industry spokespeople worked to reassure the public of adequate supply and capacity.
As the pandemic progressed, specific agricultural industries did find themselves hit by a storm of economic forces. Drops in consumption of milk and dairy products at restaurants, bars and coffee shops, among other factors, led to an overabundance of supply relative to available processing capacity. Consequently, images of dairy farmers dumping milk populated the news, reminiscent of similar Depression-era demand shocks.

Widespread illness in the labor force of the pork and beef industries led to several processing plant shutdowns. At one point, close to 40% of national pork processing capacity was out of commission. Dramatic shocks in the food supply chain like these have rippling effects in both directions. On one end are rising consumer prices, decreasing variety and stock-outs at the meat counter. On the other are pork producers depopulating healthy young animals because backlogs in the supply chain leave no place for them to go in a processing sector struggling to maintain operations. Yet even with these shocks, grocery shelves continue to be stocked with meat and dairy products, albeit in a way reflective of the difficulties the industries are encountering.
These issues have Americans looking more closely at where their food comes from and how it is produced -- more than any time in living memory. And as the future of these industries depends on what steps farmers are allowed to take moving forward, consumer attitudes toward practices and technologies may be pivotal in herd and market restoration. Demands for practices that reduce production capacity with little real benefit to livestock, or prohibitions on technologies that­ could benefit livestock, producers and consumers alike, are increasingly common. These demands, though, point to a similar problem throughout many consumers' minds: the American public, in many ways, doesn't understand why we, as producers and others directly involved in agriculture, do what we do. And while hundreds of strategies may exist to address this issue, recent research at Michigan State University suggests one of the simplest and oldest approaches may be among the most effective. That is having a real conversation with consumers about agriculture.
Often the assumption can be that any practice a producer or processor adopts is purely driven by a profit motive and can leave consumers unsympathetic to the tough decisions that farmers must make. A farmer's decision to adopt Round-Up Ready corn may be viewed through a lens of aggressively cutting costs rather than perhaps a desire to eliminate exposure to herbicides considerably more toxic than glyphosate. Production practices that can appear callous and inhumane, like gestation crates and battery cages, are, in part, adopted for gains in animal welfare. And while these practices come with their downsides, their implementation represents those tough cost-benefit analyses that ultimately revealed they were the best choice. Those benefits, though, are often overlooked by the public. Cage-free eggs and products proudly advertising non-GMO status are increasingly popular. While methods of communication like educational campaigns and advertising can draw attention to these matters, genuinely improving consumer understanding may need to be a bit more personal.
Findings from our research shows that consumers in a mid-Michigan grocery store who had simply spoken with a farmer about agriculture in the last year were much less likely to support legislation banning new biotechnologies in livestock industries. In a similar vein, consumers across the country who had visited a farm in the last year were almost 50% more likely to believe that agriculture in the U.S. is headed in the right direction.
Increasing the public's interaction with farms and farmers can positively influence their perceptions of production practices and the industry on the whole. Such improvements not only matter in consumer acceptance of foods produced using these products and advancements, but there are ramifications for the regulatory environment of the industry. The regulation of new production practices, which may have numerous benefits for farmers and their operations, may depend on consumer attitudes and voting behaviors. If having real conversations with farmers about agriculture can help consumers better understand and support those practices, it may be time for farmers to beef up their public relations skills.
With the evidence of direct interaction with the public having such a high potential for protecting opportunities for farmers in the future, it may be time for industry groups to explore outreach programs that get farmers in direct contact with consumers for real conversations. Farmers may also want to advocate for and utilize farmers' markets and other channels that present natural opportunities for interacting with the non-agricultural public. Of course, those conversations will have to wait until COVID-19 restrictions ease, and open-air markets resume.
With more opportunities to discuss agriculture and the food chain with the public, farmers and other industry participants could explain the differences in milk processing for bulk consumption versus at-home consumption. They could discuss the nuances in pork and beef processing plants that could account for the nearly doubled rate of COVID-19 illness amongst pork plant workers relative to beef. And with that increased understanding, imagine the difference in public responses to plant closures in a future pandemic or similar event.
While increasing outreach and consumer connections with farmers won't inherently create a more agile food supply chain, it may help protect agricultural industries from responses, policies, and regulations that slow progress and prevent growth. That's not to say that regulations and policies that protect farmers and consumers from unsafe or unhealthy practices and technologies should be dismissed. Neither does it mean that better-informed consumers will always act rationally in the face of frightening or uncertain circumstances, but improving and expanding the communication lines between farmer and consumer can bolster a shared understanding of what the goals, practices and advancements in agriculture are trying to achieve. And while these improvements won't entirely prevent a nervous response in the next global crisis after COVID-19, it may well help preserve consumer confidence in the quality and structure of the agricultural industry and food processing sectors. 
Take a listen to this Feedstuffs in Focus podcast with Ortega and Ufer - https://www.feedstuffs.com/news/feedstuffs-focus-hey-animal-agriculture-its-time-get-personal

Danielle Ufer is a doctoral candidate and David L. Ortega is associate professor in the department of agricultural, food and resource economics at Michigan State University.
Subscribe to Our Newsletters
Feedstuffs is the news source for animal agriculture
You May Also Like
---