Texas A&M System regents to invest in Panhandle vet center
Texas A&M System regents to invest in Panhandle vet center
Plans released for $22.8 million building for veterinary education, research and workforce opportunities on West Texas A&M campus.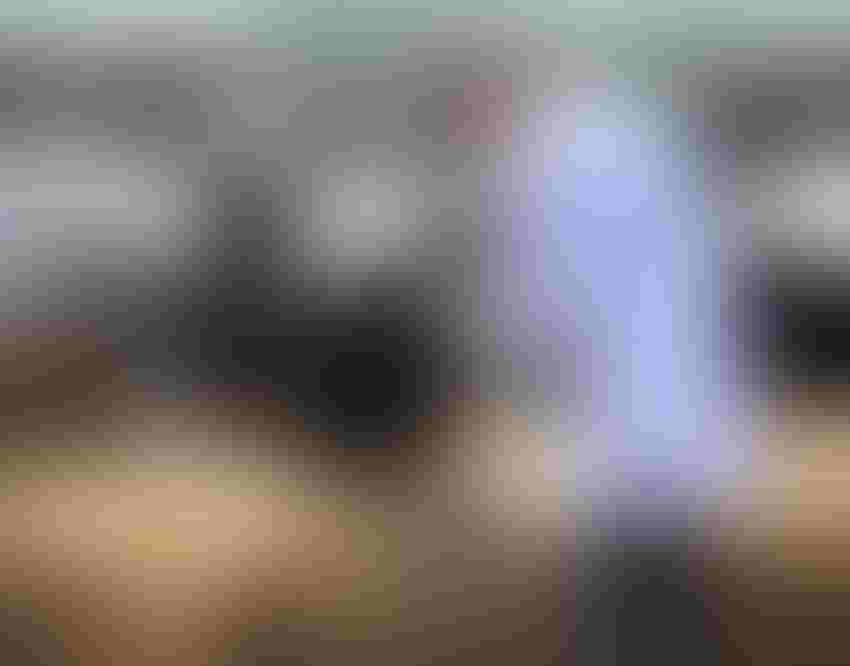 jenoche/iStock/Thinkstock
The Texas A&M University System Regents announced March 8 plans for a $22.8 million building dedicated to veterinary education, research and workforce opportunities in the Texas Panhandle as part of almost $90 million in new commitments to the state's agriculture industry on the West Texas A&M University campus in Canyon, Texas.
In a special meeting, the Board of Regents added the Texas A&M University's new Veterinary Education, Research & Outreach (VERO) Center to its Capital Plan. The VERO Center will be constructed adjacent to West Texas A&M University's new Agricultural Sciences Complex and a new Texas A&M Veterinary Medical Diagnostic Laboratory facility currently in the process of relocating to Canyon from Amarillo, Texas.
"This is a great day for Texas A&M, West Texas A&M and the Panhandle," chancellor John Sharp said. "With these three new facilities in Canyon, the Texas A&M System has invested nearly $90 million in the future of agriculture and animal health in this region. We have created a two-way superhighway of veterinary education and research activity from Canyon to College Station (Texas), and it runs right through these new structures."
Once the VERO Center is completed in 2020, it will provide an anchor in Canyon where students from Texas A&M's College of Veterinary Medicine & Biomedical Sciences (CVM) will be able to take courses, participate in externship programs and conduct research. Opportunities for research and collaboration with faculty and staff at the Veterinary Medical Diagnostic Laboratory, the Agricultural Sciences Complex and the VERO Center will be available to students from both Texas A&M and West Texas A&M.
"This arrangement is a perfect model of how, through collaboration with the system's regional universities and state agencies, we can expand our reach and our impact on the lives of Texans," Texas A&M president Michael Young said.
"When we first announced this partnership, we indicated that we wanted to increase enrollment of promising future veterinarians from the Panhandle area at the CVM, knowing that they were more likely to return and work in this area following graduation," West Texas A&M president Walter Wendler said. "By bringing the College of Veterinary Medicine to (West Texas A&M), those students won't have to wait until after they graduate to come home and begin making a difference."
The announcement was the latest development in a nine-year effort by CVM to expand veterinary education, research and undergraduate outreach throughout Texas.
In 2009, the Texas Higher Education Coordinating Board encouraged the veterinary school to increase its enrollment to meet future state needs. With no state appropriation available for construction during the recession, Texas A&M invested $120 million from the Permanent University Fund to construct a new teaching complex, which opened in 2016.
The Texas A&M University System is one of the largest systems of higher education in the nation, with a budget of $4.55 billion. Through a statewide network of 11 universities and seven state agencies, the Texas A&M System educates more than 148,000 students and makes more than 22 million additional educational contacts through service and outreach programs each year.
Subscribe to Our Newsletters
Feedstuffs is the news source for animal agriculture
You May Also Like
---