Red meat exports maintain record pace through Q3
Red meat exports maintain record pace through Q3
U.S. beef exports to China soar while pork exports to the region decline.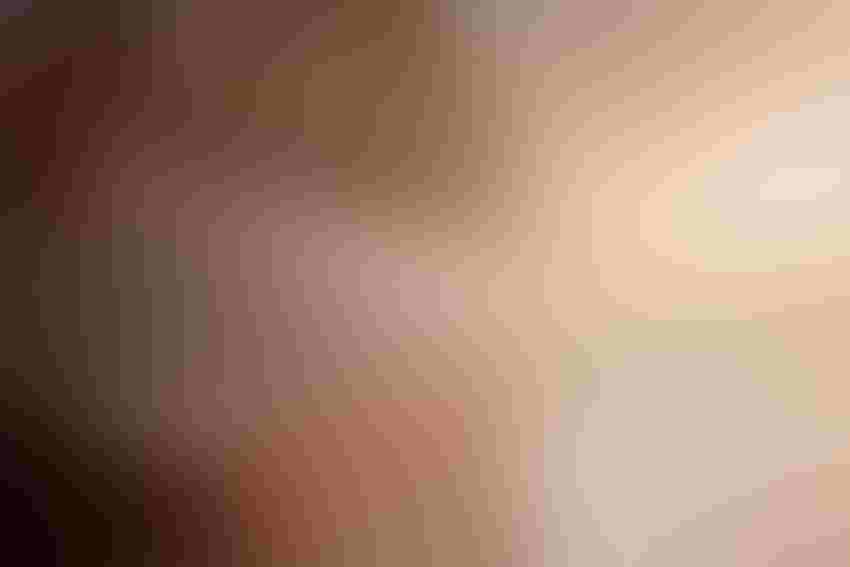 U.S. beef and pork exports have maintained record pace through September, according to data released by USDA and compiled by the U.S. Meat Export Federation (USMEF). Beef exports posted one of the best months on record in September, with value climbing nearly 60% above last year. Pork export volume was slightly below last September but value still increased 8%.
Beef exports continued to soar in September at 123,628 metric tons (mt), up 20% from a year ago and the fourth largest volume of the post-BSE era. Export value jumped 59% to $954.1 million – the second highest month on record, trailing only August 2021. For the first three quarters of 2021, beef exports increased 18% from a year ago to 1.08 million mt, valued at $7.58 billion – up more than $2 billion (36%) from the same period last year. Compared to the record year of 2018, January-September exports were 7% higher in volume and up 24% in value.
Japan, South Korea and China/Hong Kong are all on track to be $2 billion destinations for U.S. beef in 2021, with strong growth in chilled beef exports to Japan and Korea. Beef exports to most Western Hemisphere markets are also trending significantly higher than a year ago, USMEF noted.
China continues to be a major source of growth for U.S. beef exports in 2021, with exports through September climbing 672% from a year ago to 138,041 mt. Export value was up 761% to $1.12 billion. Combined exports to China and Hong Kong were up 131% through September at 176,694 mt, valued at $1.49 billion – already shattering the previous value record of $1.15 billion set in 2014.
USMEF reported that September beef export value equated to $447.46 per head of fed slaughter, up 63% from a year ago. For the first three quarters of the year, export value averaged $389.08 per head (up 32%). Exports accounted for 15.7% of total September beef production and 13% for muscle cuts, up substantially from last year's ratios of 12.8% and 10.5%, respectively. Through September, exports accounted for 15.1% of total beef production and 12.8% for muscle cuts, each up nearly two full percentage points from a year ago.
Pork exports totaled 219,687 mt in September, down 1% from a year ago, but value was 8% higher at $608.3 million. For January through September, exports were 1% above last year's record pace at 2.24 million mt, while value climbed 9% to $6.23 billion.
September pork exports to Mexico were the third largest on record at nearly 80,000 mt, pushing January-September exports to Mexico to a record pace. Pork exports to Central America and the Dominican Republic are also reaching new heights, and exports to Colombia have rebounded significantly from a year ago.
As expected, USMEF said pork export to China/Hong Kong declined significantly from a year ago, falling 23% to 619,709 mt. However, pork variety meat shipments strengthened, increasing 24% to 259,703 mt and climbing 29% in value to $623.7 million. Variety meat exports to China averaged nearly six pounds per head harvested through September, valued at $6.52.
September pork export value equated to $56.53 per head slaughtered, up 11% from a year ago, USMEF reported. Through September, per-head export value was also up 11% to $65.06. Exports accounted for 26.9% of total September pork production, up slightly from a year ago, while the ratio of muscle cuts exported was down about one percentage point to 23.1%. Through September, exports accounted for 30.4% of total pork production, up from 29.6% a year ago. The ratio of muscle cuts exported was 26.8% (down slightly).
"Facing significant logistical headwinds and higher costs, these outstanding results are really a testament to the loyalty and strong demand from our international customers and to the innovation and determination of the U.S. industry," said USMEF President and CEO Dan Halstrom.
Variety meat exports a bright spot
Halstrom explained that a rebound in pork and beef variety meat exports, which took a step back last year amid COVID-related production obstacles, has been a strong source of momentum in 2021, reflecting exceptional global demand for high-value protein.
"The increase in the variety meat capture rate, and the resulting increase in exports, is especially encouraging because the labor and transportation challenges certainly have not gone away," Halstrom explained. "But these items are commanding a strong premium overseas, making it more feasible to get them into international commerce. Variety meat exports are a great complement to our strong domestic and international demand for muscle cuts, helping maximize carcass value."
China's demand for U.S. pork variety meat has remained strong even as muscle cut exports to China have eased, helping push total January-September pork variety meat exports 17% above last year to 405,744 mt, valued at $949.1 million (up 26%). Beef variety meat exports, led by strong increases in Japan, Mexico, Central and South America and the ASEAN region, were 10% above last year at 226,755 mt, with value up 19% to $762.2 million.
A detailed summary of the January-September red meat export results, including market-specific highlights, is available from the USMEF website.
Subscribe to Our Newsletters
Feedstuffs is the news source for animal agriculture
You May Also Like
---