Kipster celebrates 'world's first carbon-neutral eggs' in the U.S.
Kipster celebrates 'world's first carbon-neutral eggs' in the U.S.
Construction of the first U.S.-based Kipster farm is finished.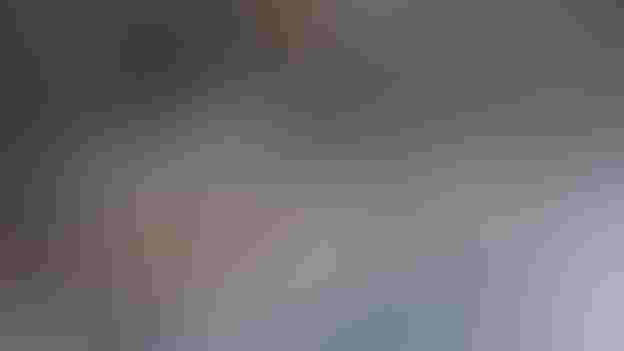 Kipster and MPS Egg Farms recently hosted a celebration focused on the future of chicken farming.
Kipster is a forward-thinking award-winning Dutch egg farmer that puts the environment and animal welfare at its core. This month, the company, together with partner MPS Egg Farms, celebrated finishing the construction of the first U.S.-based Kipster farm.
Over 120 guests joined the celebrations – coming from NGOs, government, food companies, poultry and feed industry associations, academics, media, and a host of other businesses.
Her Majesty Queen Máxima of the Netherlands opened the Kipster farm in the United States via a video message. Speakers include Temple Grandin, Colorado State University; Darrin Karcher, Purdue University; Don Lamb, Indiana State Department of Agriculture; Pete Pearson, World Wildlife Fund; and Ruud Zanders, Kipster.
Revolutionary and sustainable
The U.S. Kipster eggs are produced at MPS Egg Farms in North Manchester, Indiana. This is all thanks to The Kroger Co. in wanting to bring this revolutionary and sustainable form of egg farming to the U.S. The Kipster farmers have shown it's possible to produce eggs and meat with low environmental impacts and improved animal welfare – while still also being economically viable.
Kipster achieves carbon neutrality for the eggs by reducing its greenhouse gas (GHG) emissions as much as possible. Any remaining emissions are offset by investing in external carbon reduction projects. CarbonNeutral certification means that Kipster is following The CarbonNeutral Protocol – in a clear, transparent, and credible manner. Emissions are reduced mainly by feeding the hens with residual flows from food production. The hens eat a specially developed feed made from leftovers from, for example, large bakeries. Also, solar panels on the roofs of the barns power the farm. And the white eggs also help: their CO2 footprint is 5% less.
"We must eliminate the concept of 'waste' in our food system by creating higher value uses for food surplus. I'm encouraged by Kipster's efforts to put this into practice, marking a major step toward a circular food economy. Food and organic materials should never go to landfill," said Pete Pearson, senior director of food loss and waste at World Wildlife Fund.
Animal welfare
The Kipster chickens are treated humanely, and Kipster eggs are Certified Humane. They have an indoor garden to roam in, and they can go outside. Their beaks are kept intact, and there's plenty of enrichment to eliminate pecking. Kipster is also taking its vision further in other ways – for instance, by including roosters in the mix. Usually, the male brothers of laying hens are shredded soon after hatching. Now at Kipster, the roosters are "upcycled" for meat and together with meat from Kipster hens, are turned into valuable protein to feed people.
Kipster provides a 24/7 chicken cam that livestreams to the YouTube Kipster Channel for anyone who wants to view the farm.
Co-branded under Kroger's label Simple Truth + Kipster, the eggs are available at Kroger owned stores including Kroger, Ralphs, King Soopers, Fred Meyer, Fry's, Mariano's, Metro Market, Pay Less Supermarkets, Roundy's, Pick 'n Save, QFC, Smith's in over 30 states.  
Kipster meat products will enter the market in 2024.
Subscribe to Our Newsletters
Feedstuffs is the news source for animal agriculture
You May Also Like
---