House blames senators for farm bill expiration
House blames senators for farm bill expiration
Congress leaves for recess ahead of midterm elections as Senate looks to lame-duck session to finalize 2018 farm bill.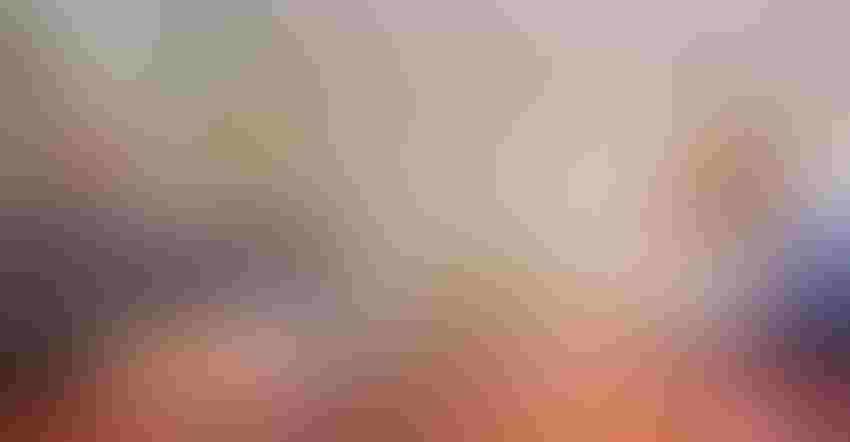 Senate and House Ag Committee leaders met the morning of Sept. 26 and released a statement saying their "still at the negotiating table" and said they all have a commitment to "get this right" in passing a new farm bill.
The House broke for its recess Friday afternoon before the House and Senate agreed on renewing the farm bill, leaving the bill to expire. House agricultural leaders pointed blame at the Senate, as it now appears that a bill may have to wait to get finalized until after this fall's elections during the lame-duck session.
Earlier in the week, ahead of the bill's Sept. 30 expiration, the four farm bill principals released a statement confirming that they're "still at the negotiating table," but the tone Friday from House Republicans turned more accusatory of others allowing the bill to lapse.
"Right now, I don't get the sense that getting something done has quite the sense of urgency with my Senate colleagues as it does with me," House Agriculture Committee chairman Michael Conaway (R., Texas.) said.
In a #FarmBillFriday post released by the House Agriculture Committee, Conaway explained in a video that there are legitimate policy differences of opinions across all of the farm bill titles, not just the Supplemental Nutrition Assistance Program (SNAP). 
"It's not just SNAP, it's not just the farm bill, it's not just conservation, it's not title — it's a variety of things that we have yet to come to grips with. It's really frustrating, because no one of them -- who are actually all of them, in combination -- are worthy of us not getting this done. It's just a matter of having the political will to make those hard choices," Conaway said.
"Producers don't need the additional anxiety or uncertainty of not knowing what the next five years looks like with respect to a farm bill," Conaway added. "They're living this five-year drop in net farm income -- 50% drop -- the worst since the depression, no real prospects of the commodity prices getting any better, so getting the farm bill done is really important, but it's got to be important to everybody negotiating."
Rep. Ralph Abraham (R., La.), a member of the farm bill conference committee and the House Agriculture Committee, went deeper into his criticisms of the Senate's actions holding up a farm bill solution ahead of the deadline.
"Sadly, America's farmers have been caught up in the political games of the swamp," Abraham said in a statement. "Each time we think we have an agreement, Sen. [Debbie] Stabenow and Senate Democrats move the goal posts, asking for ridiculous things like crop insurance for rooftop gardens and other urban farm priorities. They have put at risk vital agriculture programs that rural America depends on all to tow the party line and delay as much legislative business as possible in hopes they'll retake Congress in the midterm elections. The people should not have to suffer because of Washington's political games."
In response to the accusations, a spokesperson for Senate Agriculture Committee Democrats told Feedstuffs, "From the start, the Senate has recognized the importance of passing a farm bill on time, which is why the Senate bill moved quickly and passed on a historic bipartisan vote. The Senate leaders are working tirelessly on a bipartisan basis to reach a final agreement. If House Republicans are serious about getting this done, they should put politics aside and focus on working towards a compromise."
Critical programs for trade, SNAP, beginning farmers, organic agriculture and others will lose funding if Congress moves forward on an extension rather than passing a five-year farm bill. Nearly 40 programs with mandatory funding of $2.8 billion over the five-year life of the bill are at risk of seeing their funding lapse or not have a baseline beyond fiscal 2018.
The Foreign Market Development (FMD) program, Technical Assistance for Specialty Crops (TASC) and Emerging Markets Program (EMP) all would lapse. Other notable programs among this group include certain conservation programs; authorization for most of the bioenergy, rural development and research programs; various nutrition pilot programs and studies, and farmers market programs. (Click here for a more detailed look at programs that would lapse.)
Senate Agriculture Committee chairman Pat Roberts (R., Kan.) was reported by Politico to be working to get USDA to extend a lifeline to these orphan programs that don't receive funding if the farm bill expires. Multiple reports indicate that Roberts will attempt to produce a conference report for approval in the chambers after the midterm elections during a lame-duck session.
"We're making arrangements so that they don't close in this interim period," Roberts was quoted as saying. "The same thing happened in 2012. That's not the way that we would have liked to have seen it, but I think that they know they will be fully funded. It's just right now, there's a hiccup."
It is highly unlikely that Congress will return to Washington in October to finish the farm bill. Legislators will return after the Nov. 6 midterm elections to elect new leaders for the 116th Congress but won't get around to finishing the spending bills and trying to finalize the farm bill until after Thanksgiving.
The American Soybean Assn. (ASA) said it and its state affiliates are calling on Congress to complete the next farm bill this year rather than consider an extension when they come back to Washington.
A short-term extension would avoid the "dairy cliff" at the end of December but would mean starting the farm bill process over again with a new Congress and potentially new members and leaders of the agriculture committees.
Faced with continuing low prices and a volatile trade environment, no one in production agriculture wants to see added uncertainty in the support provided through the farm bill, ASA said in a release ahead of the expiration.
"As a result, and if the farm bill isn't finished in the lame-duck session, there has been discussion of possibly extending the 2014 farm bill for three years – beyond the term of the next Congress and hopefully to a more stable farm economy," ASA said.
Subscribe to Our Newsletters
Feedstuffs is the news source for animal agriculture
You May Also Like
---