INSIDE WASHINGTON: Farm bill set to expire Sunday
INSIDE WASHINGTON: Farm bill set to expire Sunday
Congress potentially has to find offsets for programs not authorized with mandatory funding if farm bill expires.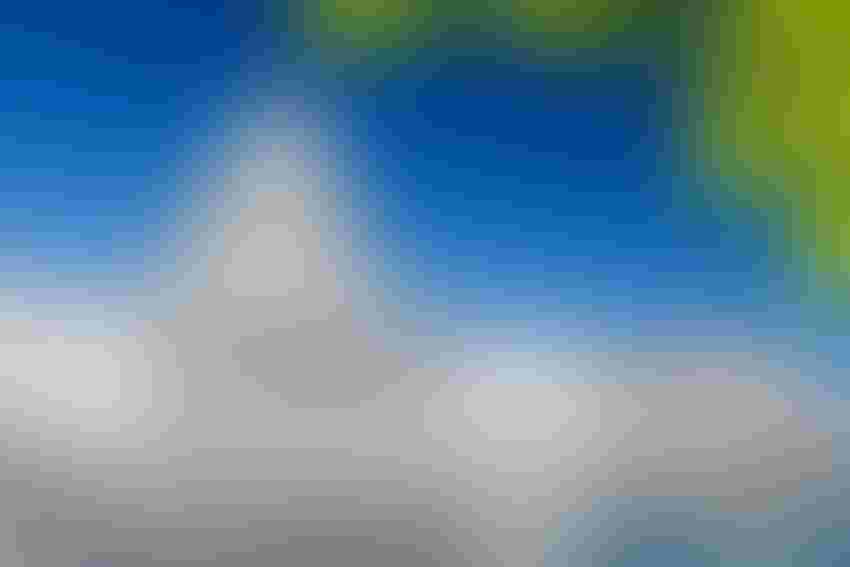 RURAL MENTAL HEALTH FUNDING: Legislation honors Sgt. Ketchum, who lost his own battle with PTSD after not getting the care he needed when he returned home.
sborisov/iStock/Thinkstock
Expiration of the 2014 farm bill is only days away, and it does not appear that anyone on Capitol Hill is too concerned.
On Wednesday, the four principals for the farm bill — Senate Agriculture Committee chairman Pat Roberts (R., Kan.) and ranking member Debbie Stabenow (D., Mich.), plus House Agriculture Committee chairman Mike Conaway (R., Texas) and ranking member Collin Peterson (D., Minn.) — released a statement following a meeting indicating that they're "still at the negotiating table."
Their joint statement said they remain committed to working together on a farm bill, noting, "Our conversations are productive, and progress toward an agreement is taking shape. We are going to get this right."
However, there were no more promises of an "on-time farm bill" to provide the "certainty" farmers need in an ongoing turbulent environment of crashing commodity prices and trade wars with major markets.
Although how to handle the Supplemental Nutrition Assistance Program remains a large obstacle, it was always known that the two chambers would butt heads on nutrition. What has slowed down progress in recent weeks is differences in the commodity title as well as regional issues ranging from conservation to energy and how to handle support programs.
Also, despite that they are downplaying the impact of not extending the 2014 farm bill, that bill contains 39 programs that received mandatory funding and do not have a baseline beyond fiscal 2018. Many of the major farm bill programs, such as crop insurance, commodity programs and conservation programs, have "permanent baseline" and do not lose funding after Sept. 30.
However, the 39 programs without mandatory funding will go away. The mandatory spending for these programs totaled an estimated $2.824 billion over the five-year farm bill.
A 2017 Congressional Research Service report showed that notable programs among this group include certain conservation programs, most of the bioenergy, rural development and research title programs, various nutrition title pilot programs and studies, organic agriculture and farmers market programs, trade promotion programs and outreach to socially disadvantaged and military veteran farmers. "If policy-makers want to continue these programs in the next farm bill, they may need to find budgetary offsets to pay for the costs," the report said.
In a letter to the principals, the National Corn Growers Assn. (NCGA) said the current trade environment highlights the importance of the support offered by the farm bill's Market Access Program and Foreign Market Development (FMD) program, and when the farm bill expires, "FMD will lose baseline, cutting off vital market development resources."
"Members of Congress have just a few days to come together and reach agreement on a bipartisan farm bill. There is no good reason this task can't be completed," NCGA president Kevin Skunes said. "Farm income forecasts remain low, and farmers have been negatively impacted by trade tariffs and retaliation. A new farm bill would go a long way in providing some certainty during these challenging times."
Ferd Hoefner, senior strategic advisor at the National Sustainable Agriculture Coalition (NSAC), said the Conservation Reserve Program (CRP) is currently 1.4 million acres below its cap. Another 1.4 million acres CRP expire on Sunday (the last day of fiscal year), and another 1.0 million acres expire a year from now. In addition, 1.35 million acres were enrolled in the Continuous CRP for each of the past two years. "The spigot for those water quality special practices, wildlife special initiatives, state CREPs and grasslands is now shut off (again), despite plenty of available acreage under the current 24 million-acre cap," he said in an email.
Hoefner said the Environmental Quality Incentives Program (EQIP) has a slightly different status because it was extended for a year (through fiscal 2019) by the budget deal passed earlier this year. He said the Natural Resources Conservation Service told NSAC that the $450,000 payment limit for EQIP will not apply starting next week and that the adjusted gross income provision that applies to all conservation programs (as well as commodity programs) also will not apply.
Subscribe to Our Newsletters
Feedstuffs is the news source for animal agriculture
You May Also Like
---