Hammond father-son duo given pardon
Hammond father-son duo given pardon
Family hopes action will help signal need for more measured and just approach by federal agents, officers and prosecutors.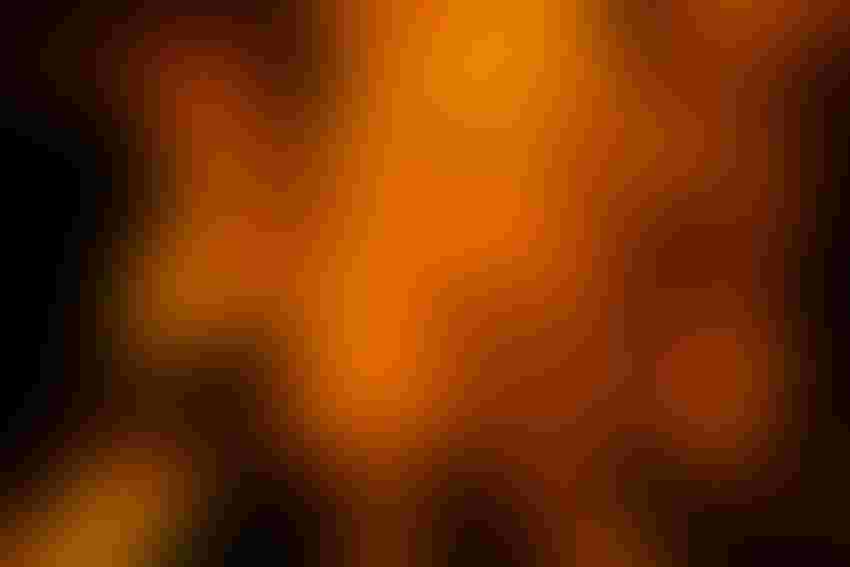 President Donald Trump signed full pardons (executive grants of clemency) for Dwight and Steven Hammond on July 10. The Hammonds are multi-generation cattle ranchers in Harney County, Ore., who were imprisoned in connection with a fire that spread onto a small portion of neighboring public grazing land.
Dwight and Steven Hammond were serving sentences in federal prison for setting two separate fires common to the function of ranching. The fires leaked to nearby federal lands, burning 137 acres in the first fire and one acre in the second. The Hammonds' persecution by federal government officials is a 20-year story that includes false arrest, attempts to strip the family of water and grazing rights and a previous trial and time served for the same fires that spread onto federal lands.
In 2010, the Bureau of Land Management (BLM) filed federal charges against Dwight and Steven Hammond as domestic terrorists under the antiterrorism law. The Anti -terrorism & Effective Death Penalty Act of 1996 was signed into law by President Bill Clinton in response to the World Trade Center bombings in New York City and the Oklahoma City, Okla., bombing.
Protect the Harvest, a nonprofit group designed to offer a voice in politically charged agricultural issues, explained that what is of significant interest in the Hammond case is that the U.S. Department of Interior avoided bringing charges under its own statutes, which specifically provide an exception, in certain circumstances, for crimes linked to fires started by ranchers who own grazing allotments: "This section shall not apply in the case of a fire set by an allottee in the reasonable exercise of his property rights in the allotment" (18 U.S.C. § 1855).
In its second challenge against the family, BLM succeeded in not only obtaining a conviction against Dwight and Steven Hammond but also in overturning the sentencing ruling by the first judge and the levy of significantly more punitive sentences under a second judge. "What is important to note is that federal prosecutors offered to drop all charges if the Hammonds would simply sign over two-thirds of their ranch to the federal government," Protect the Harvest said in a statement.
The White House press secretary's statement announcing the pardon noted that the evidence at trial regarding the Hammonds' responsibility for the fire was conflicting, and the jury acquitted them on most of the charges.
Dwight Hammond is now 76 years old and has served approximately three years in prison. Steven Hammond is 49 and has served approximately four years in prison. They have also paid $400,000 to the U.S. to settle a related civil suit.
"The Hammonds are devoted family men, respected contributors to their local community and have widespread support from their neighbors, local law enforcement and farmers and ranchers across the West. Justice is overdue for Dwight and Steven Hammond, both of whom are entirely deserving of these grants of executive clemency," the White House statement said.
In a statement following the pardon, the Hammond family said, "From long before our family's legal challenges, through the trial in 2012, the re-sentencing and return to federal prison in 2016 and the last several years while Dwight and Steven were in federal prison, Dwight and Steven and our family have done all we can do to demonstrate faith in our country and in principles of decency, fairness and justice. We have been a cattle ranching family dedicated to basic principles and a basic life. With Dwight and Steven returning home, we will continue on our path, continue ranching and continue believing in America."
The Hammond family's statement added, "While we recognize that our path forward will still be difficult, like it is with virtually all ranching families, we are hopeful that this action by President Trump today will also help signal the need for a more measured and just approach by federal agents, federal officers and federal prosecutors – in all that they do."
R-CALF USA said BLM has been "systematically eliminating both grazing opportunities and ranchers from federally managed lands." In a separate case also involving BLM and one that occurred at around the same time frame as the Hammonds' case, a federal district court found that BLM had engaged in an intentional conspiracy to deprive a rancher of his permits and water rights. The court found that the government's behavior directed toward the rancher "shocks the conscience of the court."
American Farm Bureau Federation president Zippy Duvall said the pardon indicates that there is still hope for justice in environmental law enforcement. "Farm Bureau was shocked by the minimum five-year sentence the Hammonds faced. Even worse was the Justice Department's decision to use antiterrorism laws to prosecute them. We could not be happier this ugly chapter in governmental overreach has come to an end," Duvall said.
Ethan Lane, executive director of the Public Lands Council and National Cattlemen's Beef Assn. Federal Lands, said the Hammonds were forced to suffer from grave injustice for far too long, and the entire ranching community is relieved that they will be reunited with their families.
"No rancher undertaking normal agricultural practices should fear spending years in jail at the hands of the federal government," Lane said.
Subscribe to Our Newsletters
Feedstuffs is the news source for animal agriculture
You May Also Like
---