FDA, USDA differ on who will regulate 'fake meat'
FDA, USDA differ on who will regulate 'fake meat'
Food & Drug Administrations plans public meeting on July 12.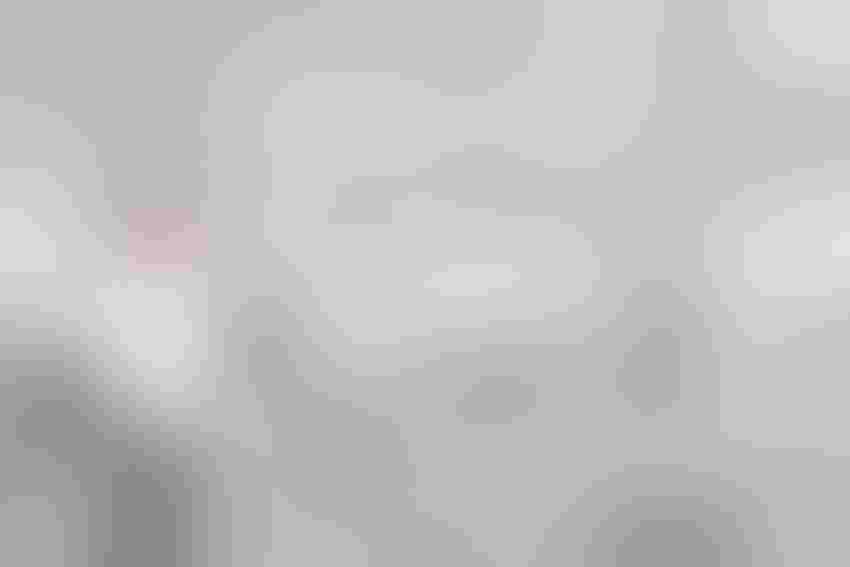 Beyond Meat's new Manhattan Beach Project Innovation Center in Los Angeles, Cal., will expand the company's current research and development footprint seven-fold.
Beyond Meat/Business Wire
The Food & Drug Administration announced  that it will hold a public meeting on foods produced using animal cell culture technology and also stated that FDA plans to be the agency to oversee regulating the practice going forward.
The statement contradicts Secretary of Agriculture Sonny Perdue's previous desire to have cultured meat regulated by the Food Safety Inspection Service at the U.S. Department of Agriculture.
Under the Federal Food, Drug & Cosmetic Act, FDA said it has jurisdiction over "food," which includes "articles used for food" and "articles used for components of any such article." Therefore, "as a starting point, both substances used in the manufacture of these products of animal cell culture technology and the products themselves that will be used for food are subject to the FDA's jurisdiction," FDA said in a statement June 15 on behalf of FDA Commissioner Scott Gottlieb and FDA deputy commissioner Anna Abram.
FDA said it expects that most or all starter cells for food applications will come from living animals, for the foreseeable future, for commercial and marketing reasons. While animal cells currently can be produced from the starter cells in bioreactors (a scaled-up application of traditional cell culture techniques), businesses are also working to commercialize processes by which cells can be cultured using biocompatible scaffolding or other techniques to permit the formation of complex tissues, similar to strategies being explored for therapeutic organ or tissue replacement.
"In either case, a significant technical challenge with respect to the use of animal cell culture technology to develop foods intended to resemble conventional meat, poultry and seafood products involves the development of the growth medium used to multiply the cells and ensure that they differentiate into the correct cell types. Finally, after creation, both suspension-cultured (unstructured) and scaffold-cultured (structured) products would be further processed using traditional food manufacturing processes that fall under FDA regulations, such as the Food Safety Modernization Act's preventive controls framework," FDA's statement said.
However, a USDA spokesperson countered those assumptions, saying, "FDA's claim of jurisdiction over food – and anything used in food – is so overly broad that it implies that USDA doesn't have a role. According to federal law, meat and poultry inspections are the sole purview of USDA, so we expect any product marketed as 'meat' to be USDA's responsibility. We look forward to working with FDA as we engage the public on this issue."
National Cattlemen's Beef Assn. (NCBA) director of government affairs Danielle Beck said NCBA intends to participate fully in the public meeting and will use the opportunity to advocate for USDA oversight of lab-grown "fake" meat products.
"The Food & Drug Administration's announcement disregards the authorities granted to USDA under the Federal Meat Inspection Act as well as USDA's significant scientific expertise and long-standing success in ensuring the safety of all meat and poultry products. Under the current regulatory framework, FDA plays an important role in terms of ensuring the safety of food additives used in meat, poultry and egg products. All additives are initially evaluated for safety by FDA, but ultimately, FSIS maintains primary jurisdiction," Beck said in a statement.
FDA has scheduled the public meeting for July 12, and the agency will provide its initial thinking for how it intends to appropriately apply its existing regulatory tools and policies to this novel area of technology. The forum will also provide an opportunity to discuss with stakeholders potential benefits and challenges of developing and regulating these products.
JUST cofounder and chief executive officer Josh Tetrick also welcomed the news of FDA's public hearing. Tetrick co-founded Hampton Creek, which later changed its name to JUST, to produce plant-based alternatives to foods that traditionally require eggs and to offer "clean meat."
"The leaders of the national and global meat industry want to feed the world animal protein in a sustainable way. That's a shared interest that should be celebrated. And I'm grateful to see the FDA bringing all us together to talk about making it happen," Tetrick said in a statement.
Subscribe to Our Newsletters
Feedstuffs is the news source for animal agriculture
You May Also Like
---