INSIDE WASHINGTON: Legislators key in on fake meat
INSIDE WASHINGTON: Legislators key in on fake meat
Missouri works to get further definition for meat on the books mandating that it be from harvested livestock.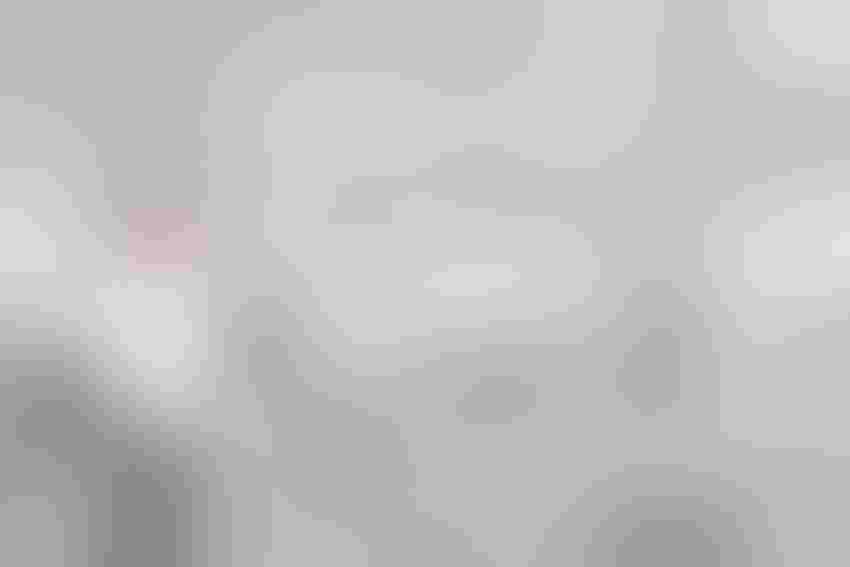 Beyond Meat's new Manhattan Beach Project Innovation Center in Los Angeles, Cal., will expand the company's current research and development footprint seven-fold.
Beyond Meat/Business Wire
Interest in meat substitutes is growing from consumers as well as companies, and legislators are beginning efforts to make sure it's labeled and regulated properly. Both food safety and market integrity play into the need for government action.
Major companies are investing in developing laboratory-grown meat and calling it "beef." Tyson participated in a recent round of funding for Beyond Meat, a company offering plant-based meat substitutes in the meat aisle of grocery stores. Cargill has invested in start-up Memphis Meats, which is using cell culture technology to grown meat in the lab.
Similarly to how the dairy industry has struggled with plant-based alternatives using the term "milk" in their product name (e.g., almond milk, soy milk, etc.), meat interests are hoping to get ahead of the consumer confusion train to prevent the same effect.
Mike Deering, executive director of the Missouri Cattlemen's Assn. (MCA), said a legislative response was the most important policy issue among Missouri beef producers who are concerned about the confusing labeling debate. They see it as necessary to protect the words "beef" and "meat" so they are only used for foods derived from actual harvested livestock. The "harvested" component of the definition is important, because some of the alternative products are made by isolating DNA from actual animal cells.
"If it says beef, I'm going to trust it's beef," Deering said. "It's downright lying to consumers and not something we're going to tolerate," he said of efforts to label meat substitute products as beef when they are not from harvested livestock.
Missouri proactively worked with legislators in the state to solidify the definition of meat so it prohibits misrepresenting a product as meat that is not derived from harvested production livestock or poultry. Legislation has been introduced in the Missouri House and Senate individually as well as in omnibus bills. Deering said the goal is to get the clarification passed this year, and he's hopeful that can be accomplished.  
Although federal legislation is needed, Deering said it's more difficult to get things across the finish line at the federal level. No other states have introduced similar legislation, although Colorado has been considering taking similar steps as Missouri.
Deering said a great focus of the efforts pertains to the desire for marketing with integrity. "Confusing consumers further erodes trust. We are trying to build trust. Confusing them with dishonest labeling erodes trust. If you buy beef, it better be beef," he explained.
There's also a necessity to determine the safety and inspection of the food product. Deering said the hope is that it stays within the U.S. Department of Agriculture's Food Safety & Inspection Service. "There needs to be consistency in the regulatory process of cultured meat," Deering said. "There are a lot of unknowns and should give people reason for concern. We owe it to consumers to determine what safety protocols will be."
That call for a regulatory path is also coming at the federal level. Rep. Rosa DeLauro (D., Conn.) sent a letter to the Government Accountability Office (GAO) requesting an examination of the regulatory framework surrounding cell-cultured foods.
"Recent innovations in cell-cultured foods have caught the attention of producers, marketers and venture capitalists alike. Over the past few years, some of the largest food companies in the United States have started to invest in cell-cultured technologies," DeLauro wrote. "While not yet commercially available, the potential introduction of this new type of product into the nation's food supply and economy raises many important questions."
Meanwhile, the U.S. Cattlemen's Assn. (USCA) has filed a petition seeking federal intervention in having USDA exclude from the definition of meat any products not derived directly from animals. The Good Food Institute has also filed a petition to bring clarity to how the foods are named.
Deering said the food safety side of cultured meat could have market implications for the traditional meat industry. "If there is a recall on these products and people get sick or die, it could have a direct impact on our market. The same is true if something happens in our industry," he said. "There's too much at stake to take this lightly. This is not fear mongering and not an overstretch of the issue. This is real, and we need to deal with it."
Subscribe to Our Newsletters
Feedstuffs is the news source for animal agriculture
You May Also Like
---