Congress takes on Prop 12
Congress takes on Prop 12
EATS Act targets controversial California law.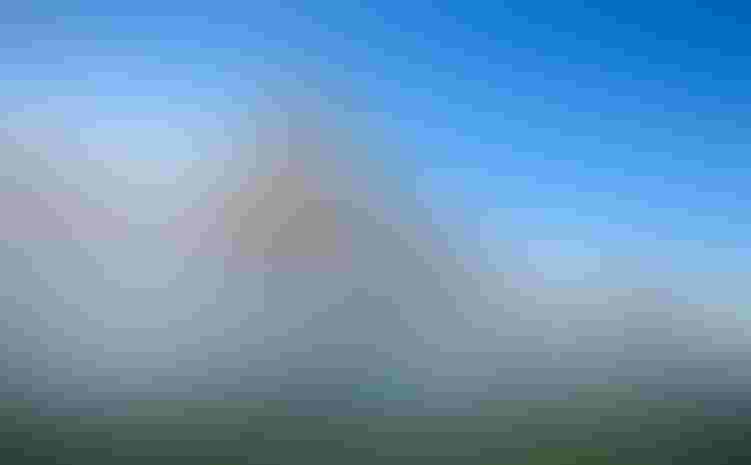 Now that Proposition 12 is officially California law, congressional lawmakers are working to overturn it. In June, Iowa Republicans Ashley Hinson and Zach Nunn introduced the Ending Agricultural Trade Suppression, or EATS Act, into the House. The bill would prevent state and local governments from imposing rules on the preharvest production of any agriculture products sold in other states.
Kansas Republican Senator Roger Marshall introduced a companion Senate bill that was co-sponsored by Iowa Republicans Joni Ernst and Chuck Grassley.
"Prop 12 allows radical activists in California – who don't know the first thing about farming or raising animals – to regulate how farmers do their job, devastating small family farms, and undermining food security," Hinson says. "Our farmers take great care of their animals and ensure families have safe, affordable, and high-quality food on the table. I am proud to lead the EATS Act to stand against this 'bacon ban,' ensure farmers can continue to feed the nation and protect interstate commerce."
The fight over the controversial law dates back to 2018. That year, California voters approved a measure requiring pork sold in the state to have been raised in pens that meet minimum space requirements. In May, after years of legal wrangling, the Supreme Court ruled the Constitution has no provisions for regulating the pork industry.
"Congress has yet to adopt any statute that might displace Proposition 12 or laws regulating pork producing in other states," Justice Neil Gorsuch said in his majority opinion.
After the ruling, California announced the law would go into effect on July 1. State officials added a six-month extension for products that are already in the supply chain. Now lawmakers are hoping the EATS Act will effectively nullify the state law. Sen. Grassley says that Proposition 12 will mean higher costs for his state's pork producers and higher meat costs across the country.
"It's bad for our economy and your grocery bill," Grassley says. "The EATS Act prevents California from dictating how Iowa's pork producers operate and puts an end to the war on breakfast."
Multiple agriculture trade associations, including the National Pork Producers Council and the American Farm Bureau Federation have already endorsed the EATS Act. However, not everyone is in favor of the bill.
During the 2013 and 2018 Farm Bill negotiations, Rep. Steve King, R- Iowa, introduced amendments that would have prevented states from regulating animal production in other states. The provision failed both times. Now multiple animal advocacy groups are hoping the EATS Act meets a similar fate.
Officials with the Humane Society of the United States contend the EATS Act could impact other animal cruelty laws as well as state laws regulating health and public safety.
"It's not California that's trying to foist its standards on the rest of the country," Humane Society legislative fund president Sara Amundson says. "It's the pork industry's trade association that's trying to force every state to accept the terms of any other state that chooses not to ensure humane treatment, food safety, environmental rules, child labor protection or other standards. "
For now, pork industry leaders are simultaneously working to stop Proposition 12 while preparing for its impacts. The National Pork Producers Council recently said it will continue working with the California Department of Food and Agriculture to provide guidance for producers. The state has also released a series of webinars with additional information on the state's new requirements.
Subscribe to Our Newsletters
Feedstuffs is the news source for animal agriculture
You May Also Like
---