Companies struggling to meet gestation stall commitments
Companies struggling to meet gestation stall commitments
Missed deadlines and slow progress show complexity of animal welfare issue, especially as companies reel from COVID-19.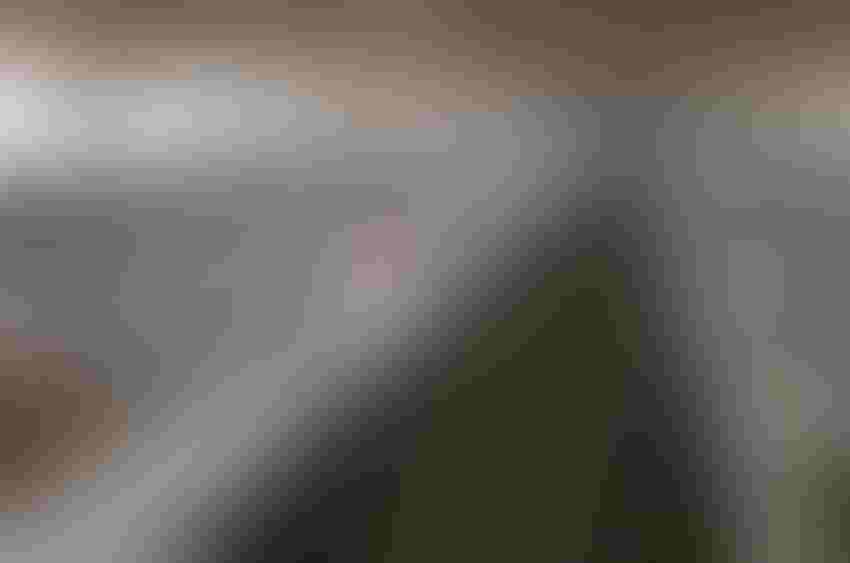 Animal rights organization World Animal Protection (WAP) released a report this week that found that companies ranging from quick-service restaurants to hotel conglomerates are struggling to meet their commitments to phase out supplies of pork from animals raised in gestation stalls.
Between 2012 and 2015, numerous companies that sell pork, including Campbell's, Kraft Heinz, Arby's and Costco, set goals to help phase out the use of gestation stalls for pregnant sows and provide only gestation stall-free pork.
Several well-known brands, such as Marriott, Burger King and Einstein Noah Bagels, set deadlines for achieving their goals, but those deadlines have since passed, the organization said. The deadlines are fast approaching for many others, such as Wendy's, Target, Quiznos and Dine Brands (Applebee's and IHOP), but updates on their progress toward meeting their commitments -- or on their work to move their suppliers forward -- have not been forthcoming.
Of the 56 companies included in the report, WAP said nearly one-third (30%) no longer maintain language in their published animal welfare policies or responsibility reports affirming their commitment to gestation-stall-free pork. An additional 25% have vague language that does not require all of their suppliers to comply, the organization added.
Only 16 companies (29%) are currently reporting publicly that they are making progress toward or have achieved full implementation of their commitments.
While the organization said most of the companies may not be following through with their commitments, some have made progress.
The Cheesecake Factory openly acknowledged the complexity of this issue as it works toward its goal of "no use (zero days) of gestation crates/stalls." Additionally, Hilton Hotels and Compass Group, following engagement with WAP in 2020, provided public updates for this report on the status of their lapsed commitments and reaffirmed that sourcing only gestation-stall free remains a priority.
Canada, which exports pork to the U.S., recently extended its deadline to phase out gestation crates nationwide by five years to 2029, indicating a similar struggle by companies to meet welfare commitments.
According to WAP, all of the companies included in the report will be required to source gestation stall-free pork for their operations in California and Massachusetts when state laws go into effect in 2022.
"Failing to work with their suppliers to eliminate gestation crates puts the companies at risk of legal action and a missed sales opportunity, given that the two states represent 17% of the size of the United States economy," the organization said.
Advantages, disadvantages to gestation stalls
A spokesperson for the Animal Agriculture Alliance told Feedstuffs that activist groups like WAP unfortunately have campaigned against certain production practices used by farmers and ranchers in order to push brands to change sourcing policies, leading to supply chain challenges and increased costs.
"Their goal is more about making animal agriculture less efficient than improving animal welfare, as they campaign for further and further changes until raising animals for food is no longer feasible," the spokesperson said. "The issues they have focused on, including sow housing, are complex, and changes can lead to trade-offs for animal welfare, sustainability, food safety and worker health and safety."
The National Pork Board (NPB) has shown that in the case of sow housing, individual and group housing each have unique advantages and disadvantages for the well-being of the sow.
According to NPB, the advantages of individual housing systems are that they minimize sow aggression and injury, reduce competition for resources, allow individual feeding and nutritional management, help manage each sow's body condition and reduce worker injuries. However, they also restrict animal movement and exercise, reduce the ability to perform foraging behaviors and limit social interaction between sows.
In group housing, on the other hand, sows move about more freely and have social interactions with their pen mates. However, NPB said farmers may find it challenging to ensure that each sow receives the proper individualized nutrition and to minimize aggression and injury among sows. Foraging behavior may also be limited in group housing if no manipulable materials are present.
Subscribe to Our Newsletters
Feedstuffs is the news source for animal agriculture
You May Also Like
---