China shuns U.S. crops ahead of deadline
China shuns U.S. crops ahead of deadline
Strong corn shipments not enough to overcome tariff trepidation.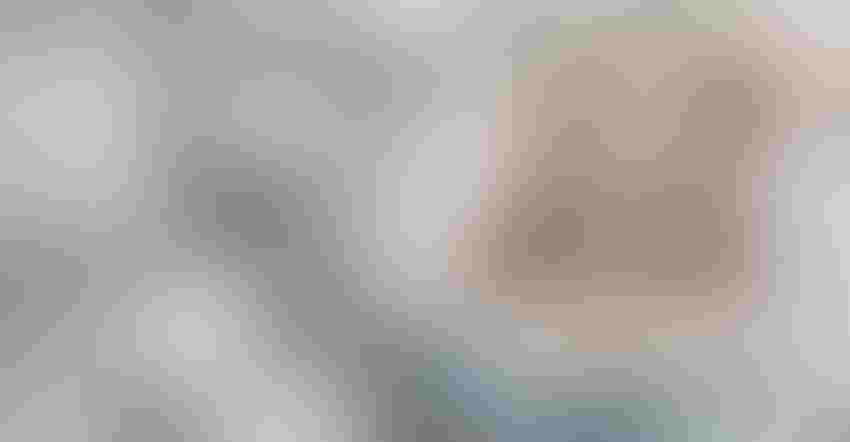 Nuthawut Somsuk/ThinkstockPhotos
USDA's weekly export inspections report shows what was. Numbers reported today for last week were good for corn and soybeans. But the grain market remains focused on what will be, especially on Friday when U.S. tariffs are set to go into effect that could trigger Chinese retaliation, effectively blocking U.S. crops from the world's largest country. 
Corn, soybeans and wheat were all lower, giving up overnight gains and, at least for now, ending a brief rally on weather concerns.


 
Corn shipments remain stellar, coming in at 60.6 million bushels, more than 10 million above the weekly rate forecast by USDA for the rest of the summer. Inspections normally begin to taper off this time of year. But reduced production out of South America is giving sales a second wind. Mexico, whose new president is the first left-leaning candidate to win election recently, remains the largest buyer, taking 12.3 million bushels. Asian customers dominated the rest of the business along with regular buyers out of Central and South America.
 
China hasn't bought much corn from the U.S. over the past four years. Soybeans, of course, are a different story. China took delivery on just under 100,000 bushels, not showing up anywhere near the top of leading destinations last week. Those shipments could be the last for a while if tariffs of 25% go into effect, leaving in doubt the fate of China's outstanding unshipped sales of 58.6 million bushels.
 
Most of those deals likely would be switched to other destinations, not an uncommon occurrence given the global nature of grain merchandising. Total soybean inspections last week were above expectations at 31.2 million bushels, beating the rate needed to reach USDA's forecast for the 2017 marketing year.
 
But the example of sorghum, though a much smaller market, is a reminder of what can happen when a single customer dominates trade. Sorghum expectations improved to 370,000 bushels, better than last week's minimal total. But China, by far the leading buyer previously, again accounted for nothing.
 
Wheat inspections remained disappointing at only 11.9 million bushels, down from last week and around a third below the rate needed for the next 11 months to meet USDA's current forecast for the 2018 crop. Even the leading destination, South Korea, accounted for only one cargo, as customers continue to show no sign of wanting to stockpile grain despite production problems around the world that are starting to lower estimates of available supplies.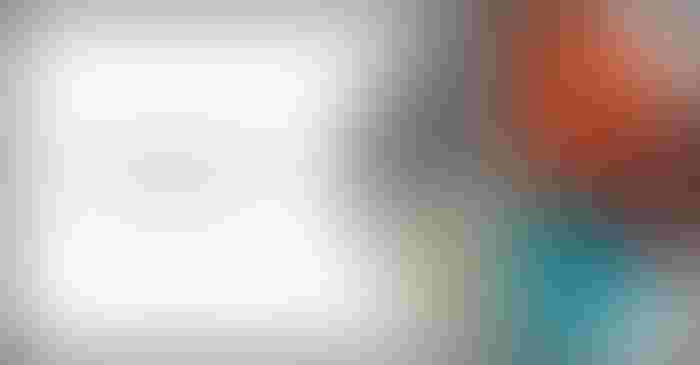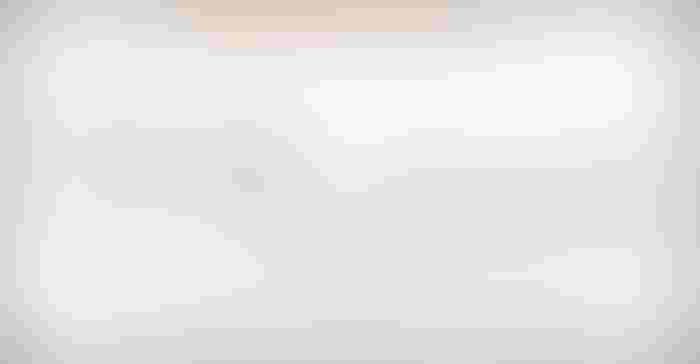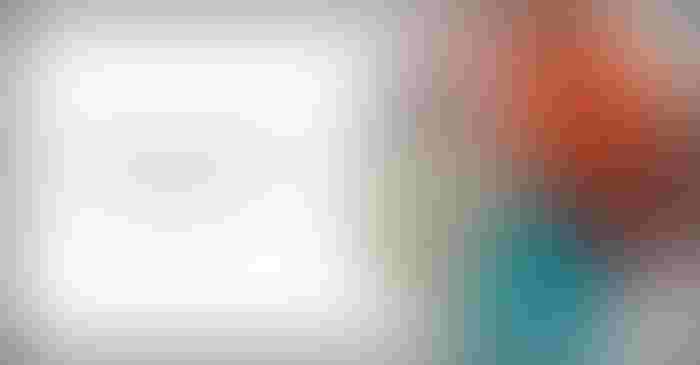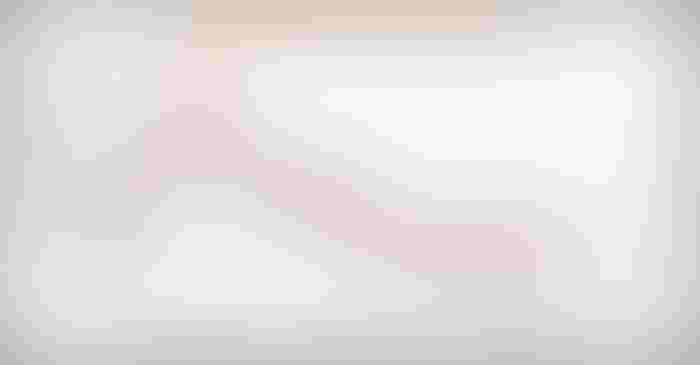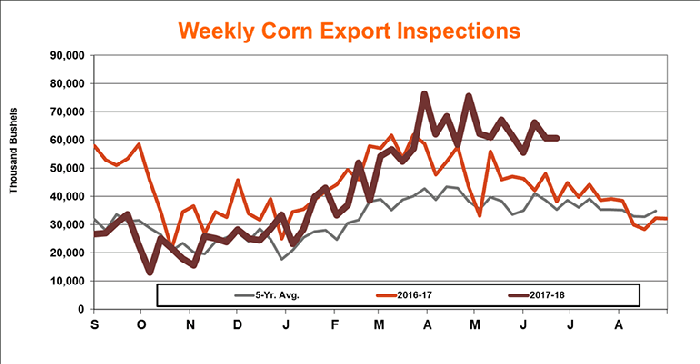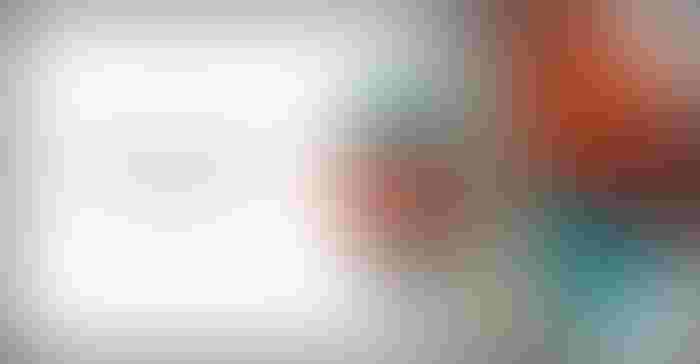 Subscribe to Our Newsletters
Feedstuffs is the news source for animal agriculture
You May Also Like
---