China's WTO challenge could backfire
China's WTO challenge could backfire
U.S. and Chinese negotiators agree to return to talks in October.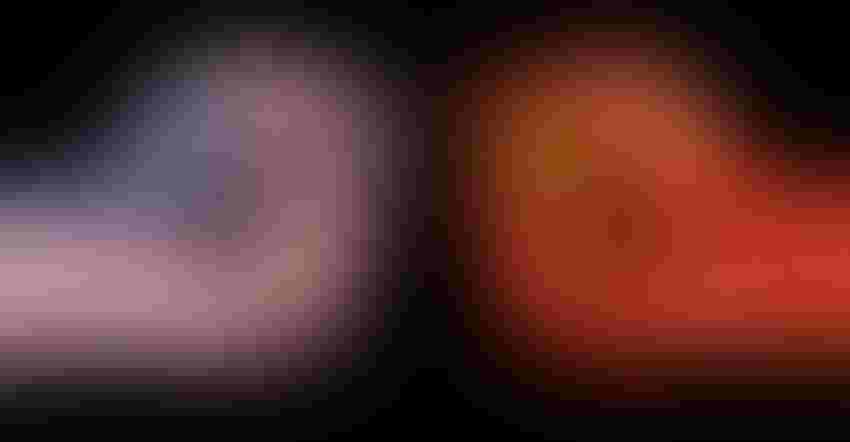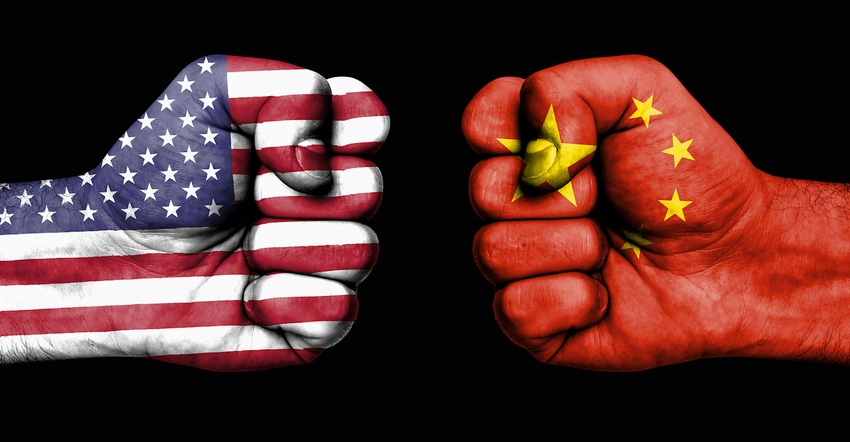 andriano_cz_iStock_Thinkstock
China has requested a World Trade Organization dispute consultations with the U.S. concerning additional duties imposed by the U.S. on imports of $300 billion of Chinese goods that took effect on Sept. 1. However, if WTO decides on the issue of imposing tariffs under the guise of national security – one way or the other – it could be problematic, according to economists. The greatest solution remains resolving the trade war.
China claims that the U.S. duties are inconsistent with WTO's 1994 General Agreement on Tariffs & Trade in that they apply solely to products of Chinese origin and exceed the U.S.'s bound duty rates. The request for consultations formally initiates a WTO dispute.
Consultations give the parties an opportunity to discuss the matter and to find a satisfactory solution without proceeding further with litigation, which offers some window of hope for a resolution, especially with reports that China and the U.S. have planned talks for October. According to WTO rules, after 60 days, if consultations have failed to resolve the dispute, the complainant may request adjudication by a panel.
Gary Blumenthal, president of World Perspectives Inc., said nobody really wants to see the challenge ruled upon on whether to use national security as a basis for border measures. In the end, it could the execuse  to use national security as rationale for protectionism, or to just ignore the WTO as impractical. "It's going to be a bad precedent one way or another," Blumenthal said.
The tit-for-tat tariff responses between the two nations have raised questions as to their effect. Nelson Dong, senior partner at international law firm Dorsey & Whitney, is a current member of the board of directors of the National Committee on U.S.-China Relations and the Washington State China Relations Council.
"From the outside, it is difficult to see how these rapid volleys of tariffs and counter-tariffs can help the two teams of government negotiators to reach any kind of 'deal' that would be acceptable to both President [Donald] Trump and President Xi [Jinping of China] or can avoid the spreading collateral consequences for many thousands of suppliers and customers on both sides of the Pacific or the knock-on effects in many other national economies," Dong said.
"Eventually, when tariffs are imposed at this scale, consumers and end users will have to pay higher prices and thus have less effective purchasing power, and many parties along the supply chain will either experience lower profits or more lost sales (or some combination of the two)," Dong said. "The resulting damage to consumers, producers and intermediaries can only combine to erode investor and consumer confidence, stall many needed investments and increase the risks of negative local, regional or even global consequences."
China also has the ability -- through its formal system of state-owned enterprises and its informal system -- of influencing nominally private enterprises to decrease the imports of certain goods. Dong explained that China has already used that power to sharply curtail the purchase of U.S.-origin agricultural imports such as soybeans and other farm commodities, and there are multiple competitor countries eager to replace the American suppliers who have invested years or even decades in establishing their sales channels into China.
"The longer these tariff wars go on, the more China can be expected to use this 'power of the purse' to regulate and influence where China buys such commodities and the greater the danger that such displacements of American suppliers will last beyond the financial endurance of individual farmers or their creditors," Dong said. "In short, [China's government in] Beijing is likely to have far more ability to tell China's enterprises not to buy certain things than Washington, D.C., can tell America's farmers to stay in business even if they suffer crippling losses of markets and income. Moreover, given the massive demands already being made on the federal budget and the ballooning federal deficit from recent tax cuts, it is hard to imagine the U.S. government could afford to continue to hold up and support the many thousands of adversely affected farmers and their communities in such a multiyear struggle," Dong said.
Blumenthal stated that the assertion that the Chinese government has the power to sharply curtail the purchase of American-origin products reaches to the core of Trump's position: "The U.S. is competing against the unfairness of a command economy."
Blumenthal said Trump's agreement to hold off on increasing the tariffs on certain goods until after Christmas revealed his weakness. "He essentially blinked," Blumenthal explained, and "the Chinese are taking advantage of that." He said it showed that Trump is sensitive to criticism and Wall Street's reaction.
Reports on Thursday indicated that China and the U.S. have agreed to hold trade talks in October, offering some optimism that a solution could be found. While speaking on a media call Thursday afternoon, U.S. Department of Agriculture trade undersecretary Ted McKinney said he was elated to hear about the report of renewed talks. He added that he hopes it is indeed a very serious attempt to get back to the negotiating table as discussions once were and bring a deal to fruition.
"I think we all need to proceed with a great sense of caution. This is not done yet, just saying discussions will pick up," McKinney warned, and said it is a very tentative relationship, at present.
Subscribe to Our Newsletters
Feedstuffs is the news source for animal agriculture
You May Also Like
---