Biodiesel board opposes review of import duties
Biodiesel board opposes review of import duties
Biodiesel industry warns against Commerce Department overturning Argentina's biodiesel countervailing duties agreed upon earlier this year.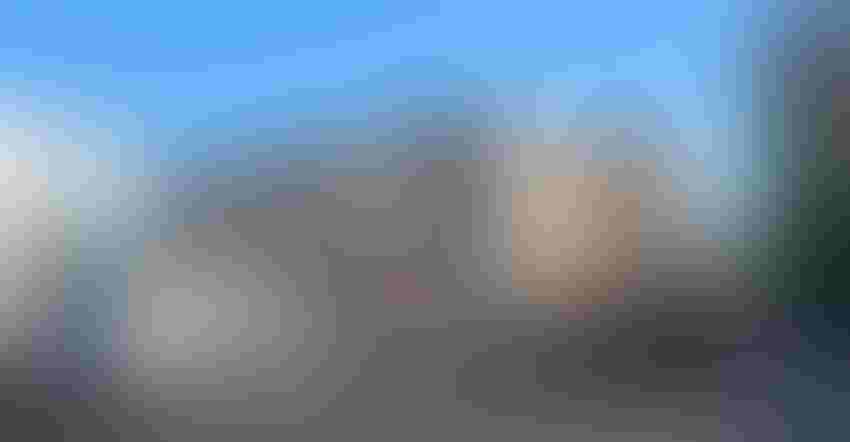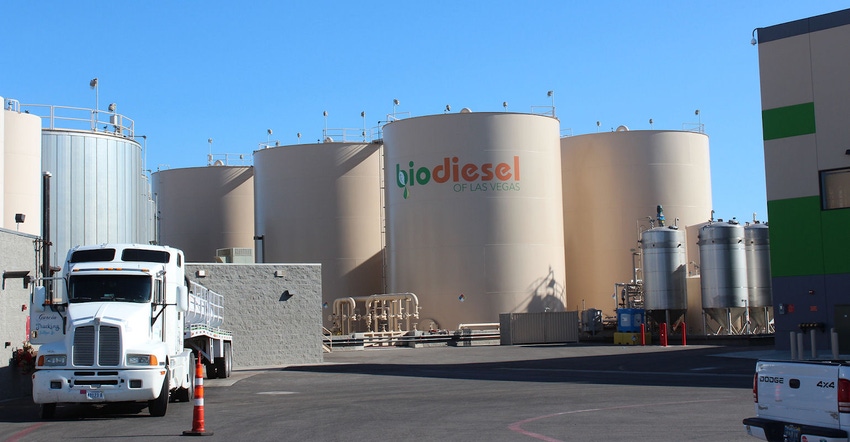 On Nov. 5, the U.S. Department of Commerce (DOC) granted a request from the government of Argentina to initiate "changed circumstances" reviews of U.S. trade duties imposed on Argentine biodiesel companies. DOC imposed antidumping and countervailing duty orders earlier this year following investigations in which the government found that biodiesel imports from Argentina were massively subsidized and dumped, injuring U.S. biodiesel producers.
The National Biodiesel Board's (NBB) Fair Trade Coalition urged DOC to reject Argentina's request and opposes DOC's initiation of the reviews, which could result in resetting the duty rates the agency calculated only months ago.
NBB chief executive officer Donnell Rehagen stated that DOC "has no basis for initiating this unprecedented review" and said the department "has established procedures for conducting reviews with extensive fact-finding for the very purpose of revisiting antidumping and countervailing duty rates but has never used 'changed circumstances' reviews for these purposes. Commerce's initiation of these reviews just months after finding that Argentina has engaged in unfair trade practices creates a great deal of uncertainty for our industry at a time when the positive results of the original cases are just beginning to be realized."
Rehagen continued, "The U.S. International Trade Commission unanimously determined that U.S. biodiesel producers were injured by biodiesel imports from Argentina, and [DOC] confirmed that such harm resulted from massive subsidies provided by Argentina and huge margins of dumping by Argentina's biodiesel industry. Once [DOC] leveled the playing field, domestic biodiesel producers stepped up their efforts, put substantial underutilized production capacity back to work and boosted homegrown biodiesel production. In these circumstances, it is a complete mystery why [DOC] would open a path to a resumption of unfairly traded imports. This action jeopardizes our industry's progress and the American jobs our industry supports, and it places added pressure on our nation's farmers who are already suffering from low commodity prices and uncertain trade conditions."
John Heisdorffer, president of the American Soybean Assn. (ASA), added, "ASA does not see any change in circumstances that would prompt a change in the previous determination issued by the Department of Commerce and International Trade Commission on this matter. U.S. soybean farmers appreciate the Administration's recognition that subsidized imports of biodiesel from Argentina distort markets and adversely impact U.S. producers and farmers. We are concerned the decision to review has the potential to disturb these well-founded determinations."
DOC's changed circumstances review process typically takes 270 days, meaning a final determination could come by August 2019.
Kurt Kovarik, NBB vice president of public affairs, added that President Donald Trump "has consistently stated support for the U.S. biofuels industry and strong enforcement of U.S. trade laws. His Administration shouldn't take action contrary to the President's commitments. Importantly, soybean growers have seen large global markets closed to them, and the [Environmental Protection Agency] has cut the biodiesel industry's market in the U.S. by 300 million gal. while handing out RFS exemptions to every refiner that asked. It is unfathomable how [DOC] could take such unprecedented action at a time when American farmers are piling surplus soybeans on the ground. [DOC] shouldn't put salt in the wound with actions that further threaten the viability of U.S. producers and farmers in favor of Argentina's agricultural interests."
The orders on biodiesel from Argentina imposed by DOC earlier this year established final countervailing duty rates ranging from 71.45% to 72.28% and antidumping duty rates ranging from 60.44% to 86.41%.
The NBB Fair Trade Coalition filed petitions for relief to address a flood of subsidized and dumped imports from Argentina and Indonesia that resulted in market share losses and depressed prices for domestic producers. Biodiesel imports from Argentina and Indonesia surged by 464% from 2014 to 2016, taking 18.3 percentage points of market share from U.S. manufacturers. These surging, artificially low-priced imports prevented producers from earning adequate returns on their substantial investments and stifled the ability of U.S. producers to make further investments to serve a growing market.
The U.S. biodiesel market supports more than 60,000 jobs nationwide and more than $11 billion in economic impact. Producers nationwide are poised to expand production and hire new workers with steady growth in the industry.
Subscribe to Our Newsletters
Feedstuffs is the news source for animal agriculture
You May Also Like
---