Swine disease insurance hits market
Swine disease insurance hits market
Firms partner to bring first-of-its-kind insurance to hog industry.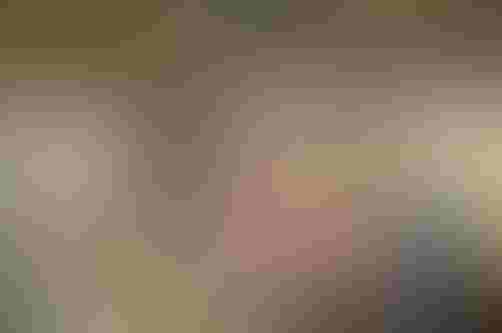 James Allen Insurance, Carmel, Ind., has partnered with ONI Risk Partners, Indianapolis, Ind., to offer the hog industry first-of-its-kind insurance coverage for porcine reproductive and respiratory syndrome (PRRS) and porcine epidemic diarrhea virus (PEDV).
PRRS is considered one of the most economically damaging diseases for the industry, with effects such as decreased weight gains and reduced reproduction rates. In the U.S. alone, the total cost of PRRS to the industry has been estimated at $664 million annually.
PEDV was first found in the U.S. in 2013 and can infect both suckling pigs and mature sows, resulting in a 60-100% mortality rate.
The new policy covers the financial loss of the operation from actual mortality, loss of weight of the animals and loss of value of the pigs, said Chris Moore of ONI Risk Partners, the distribution arm for the new coverage.
Moore said the policy is designed to be scalable and size neutral so as to cover operations of all sizes. For large operations, options include site-specific coverage, aggregated coverage of multiple sites and catastrophic coverage. Such coverage can include the boar stud operations, gilt developers and single or multiple sow herds and production locations.
The companies also offer a variety of other insurance coverage, including livestock mortality insurance, allowing for a PRRS/PEDV policy to be packaged for more complete coverage.
"In writing a policy, we talk with producers to really understand their business. We listen to how the business runs -- what type of biosecurity is in place, what revenues are, what market obligations are in place -- and from there, we determine how best to structure the policy to protect them against losses related to a PRRS or PEDV break," Moore said.
Moore noted that the policy coverage came about because several producers had been asking for it. A gap was identified, so they set out to develop a product that would help producers of all sizes better manage their risk, he said.
James Allen Insurance, which also was the first in the industry to write an avian flu policy, is the administrator of the new PRRS/PEDV insurance program. The company underwrites various insurance programs for several domestic admitted insurers and on behalf of its partners at Lloyd's of London. The primary focus of James Allen Insurance is farm and ranch products.
The first PRRS/PEDV policy was written in December 2017, Moore said.
Subscribe to Our Newsletters
Feedstuffs is the news source for animal agriculture
You May Also Like
---