Are concerns about African swine fever justified?
Are concerns about African swine fever justified?
As ASF spreads through Eastern Europe, pig farmers in Western Europe are concerned, even though current risk assessments are low.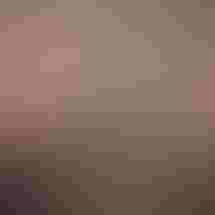 The risk of African swine fever (ASF) entering Western Europe is currently assessed as low, according to a Feb. 28 announcement from Wageningen University & Research (WUR) in the Netherlands. It is extremely important for pig farmers, hunters and other individuals to be alert and act in a responsible way in regard to keeping this disease out of the region, WUR said.
ASF is a viral disease that only wild boars and domesticated pigs are susceptible to. The disease can result in up to 100% fatalities in a population. As the name indicates, the disease comes originally from Africa, where it is endemic. According to WUR, Germany is extremely concerned, especially since ASF spread to the Czech Republic and the region around Warsaw, Poland. Germany is even considering culling 70% of its wild boars by shooting.
WUR said Dutch pig farmers are also concerned and are calling their farming associations for advice on effective and uniform measures across the European Union.
WUR posted a detailed report that provides information on the spread of ASF in Europe and the situation in the Netherlands and provides tips and recommendations to the various parties.
Subscribe to Our Newsletters
Feedstuffs is the news source for animal agriculture
You May Also Like
---