The Problem of Peptidoglycans with Poultry Performance
The Problem of Peptidoglycans with Poultry Performance
Though hidden from sight, peptidoglycans can negatively impact nutrient absorption and feed conversion.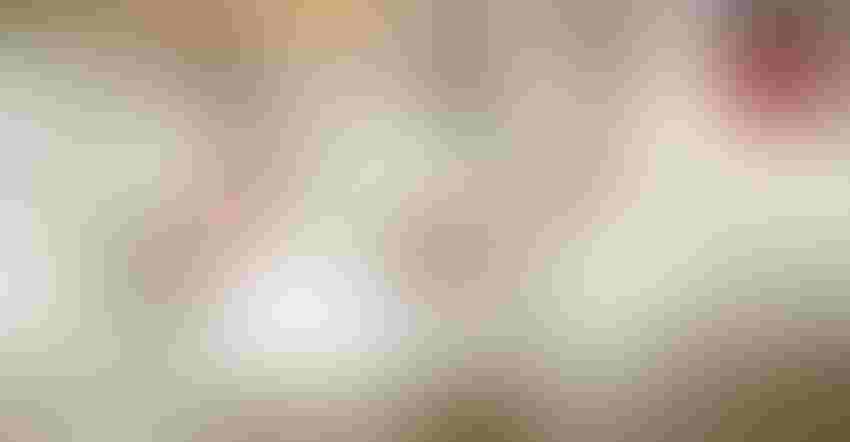 Peptidoglycans (PGNs) are the main components of bacterial cell debris, constantly being released into the gastrointestinal tract as bacterial cells divide and die. This debris occurs in all animals, regardless of life stage.
Bacterial Overgrowth Impacts Nutrient Absorption
Naturally occurring bacterial cell death generates PGNs in the gastrointestinal tract. When an increase in the gastrointestinal microbiota load occurs, the result is an increase in bacterial cell debris, hence more PGNs
When bacteria and their cell debris (PGNs) accumulate on the intestinal mucosa they can impair absorption by competing for nutrients and by causing enterocyte damage resulting in increased intestinal permeability. Anaerobic overgrowth is most common during intestinal bacteria overgrowth. Coliforms, staphylococci, enterococci (Clostridium and Bacteroides spp. predominating) are the main species of bacteria in the duodenal juice of animals affected by intestinal bacterial overgrowth. Anaerobic bacteria and the consequent accumulation of their PGN-rich cell debris, have a much greater potential to damage the intestinal brush border and cause malabsorption.
Overcoming Peptidoglycans
Balancius® is a new tool available to poultry producers to help them overcome PGNs. An innovation in broiler nutrition, Balancius is the first and only product that works in the intestine to improve feed efficiency and increase sustainable product yield. Its unique mode of action breaks down PGNs, thus unlocking hidden potential in gastrointestinal functionality. Scientific data demonstrate the addition of Balancius to the diet of broiler chickens consistently improves feed efficiency by 4 to 6 points, indicating a significant improvement in digestibility and feed conversion.
Subscribe to Our Newsletters
Feedstuffs is the news source for animal agriculture
You May Also Like
---