Sanitizers to reduce Salmonella on and in turkey eggs evaluated
Sanitizers to reduce Salmonella on and in turkey eggs evaluated
Peroxide product proved to be the most effective egg sanitizer.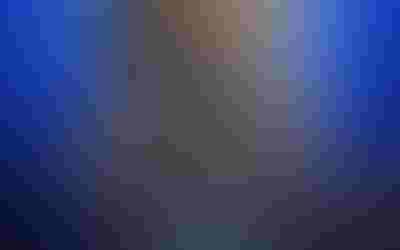 USPOULTRY and the USPOULTRY Foundation have announced the completion of a funded research project at Cargill Inc., in which researchers evaluated egg wash sanitizers to reduce Salmonella contamination on and in turkey eggs. The research was made possible in part by an endowing Foundation gift from Cargill and proceeds from the International Poultry Expo, part of the International Production & Processing Expo (IPPE).
According to the research summary, Salmonella remains the number one cause of foodborne illness in the U.S., which causes an economic burden for the poultry industry as well as public concern for the consumers. As such, the poultry industry must be diligent during processing to reduce Salmonella risk, including interventions for hatch eggs. 
Salmonella is frequently found on hatch eggs even after the sanitization process. Chlorine is widely used by turkey breeders for egg sanitization. Although it can be an effective sanitizer, there are drawbacks to using it. While there are other well-known and more effective sanitizers available, many sanitizers can damage the egg cuticle and allow more bacteria to enter the egg.
Prior studies have evaluated non-chlorine sanitizers, such as peracetic acid (PAA) and peroxide, as egg sanitizers. However, none of the trials evaluated the effect on the cuticle layer to ensure hatchability.
Finding an improved egg sanitization process in breeder eggs without negatively impacting hatchability is critical. As such, the project evaluated several new antimicrobials on the market as egg sanitization chemicals and assessed their impact on the egg cuticle.
Dr. Ted Brown and colleagues at Cargill, Inc. recently completed a research project that evaluated sanitizers with thymol, peracetic acid (PAA), bromine, peroxide, chlorine and quaternary ammonium. The peroxide product proved to be the most effective egg sanitizer at reducing Salmonella prevalence on the egg surface by more than 73%. None of the sanitizers tested in the trial caused damage to the cuticle, and Salmonella did not penetrate the egg. 
The full research summary can be found here.
Subscribe to Our Newsletters
Feedstuffs is the news source for animal agriculture
You May Also Like
---