Research indicates new tool for reducing poultry ammonia emissions
Research indicates new tool for reducing poultry ammonia emissions
USPOULTRY-funded research evaluated adding nitrocompounds to broiler diets to minimize ammonia emissions from broiler litter.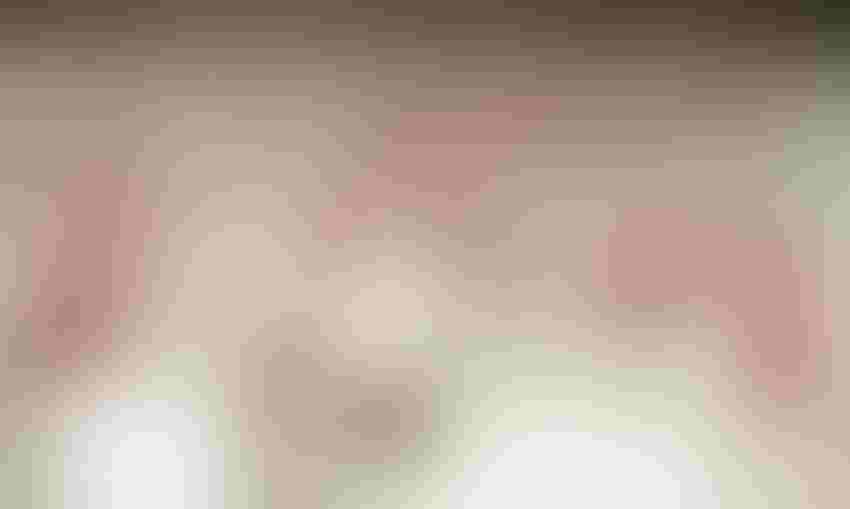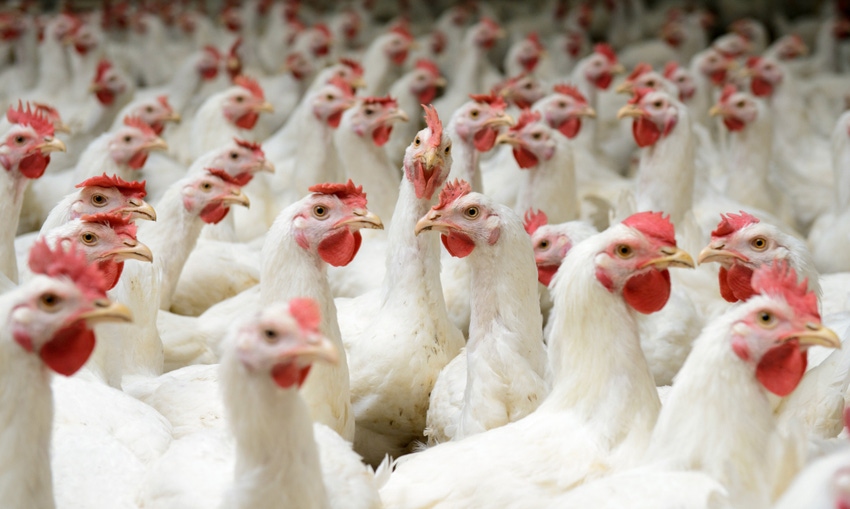 Credit: buhanovskiy/iStock/Thinkstock.
The U.S. Poultry & Egg Assn. (USPOULTRY) and the USPOULTRY Foundation announced the completion of a funded research project at the University of Georgia in Athens, Ga., in which the researchers found evidence of a new tool to reduce ammonia emission from broiler litter.
Drs. Woo Kim and Casey Ritz with the University of Georgia department of poultry science evaluated the addition of nitrocompounds to broiler diets to minimize the emission of ammonia from the broiler litter.
Ammonia emissions from poultry facilities is an important environmental issue. Ammonia has been recognized as a pollutant causing detrimental effects to human health, animal performance and the environment.
According to Kim and Ritz, many studies have demonstrated that high levels of ammonia in the bird's environment could decrease feed efficiency, growth rate and egg production, damage respiratory tissues and impair the immune response. The majority of ammonia from poultry manure is lost to the air, while the litter and manure are retained in the poultry house.
The process of ammonia volatilization is enhanced by microbial activity. There are five microbial enzyme steps in the aerobic degradation of uric acid: uricase, allantoinase, allantoate amidohydrolase, ureidoglycolase and urease. Inhibiting any one of these microbial activities could be useful for blocking ammonia formation in poultry manure, the researchers said.
Uric acid-utilizing microorganisms in poultry manure are key microorganisms influencing ammonia production.
Nitrocompounds such as nitrothane, nitroethanol, nitropropanol and nitropropionic acid have the potential to reduce ammonia volatilization in poultry manure. Kim and Ritz evaluated the effects of nitrocompounds on the growth of uric acid-utilizing microorganisms isolated from poultry manure.
They reported that in vitro results indicated that all nitrocompound treatments significantly inhibited the growth of uric acid-utilizing microorganisms compared to the control. Nitropropanol and nitropropionic acid treatments exhibited greater inhibitory effects than nitroethane and nitroethanol treatments, the research added.
Therefore, the results from the in vitro study suggest that nitrocompounds have the potential to reduce ammonia volatilization in poultry manure by inhibiting the growth of uric acid-utilizing microorganisms.
Kim and Ritz then evaluated supplementation of nitrocompounds into poultry diets as a direct means to reduce ammonia emission in poultry manure. They evaluated the ammonia volatilization, ammonium nitrogen, total nitrogen, uric acid nitrogen and broiler performance compared to manure from birds fed regular broiler diets.
According to Kim and Ritz, supplementing broiler diets with nitroethanol or nitropropanol influences uric acid degradation and ammonia production in broiler manure while maintaining optimal growth performance of the birds.
They said the research findings in this project are significant and may provide potential practical, management-friendly strategies to minimize ammonia volatilization from poultry manure.
Subscribe to Our Newsletters
Feedstuffs is the news source for animal agriculture
You May Also Like
---