N&H TOPLINE: Research may lead to improved poultry vaccines
N&H TOPLINE: Research may lead to improved poultry vaccines
New tools and methods developed to classify reoviruses causing tendon damage in broilers; metagenomic analysis characterizes complex viral community present in poultry gut.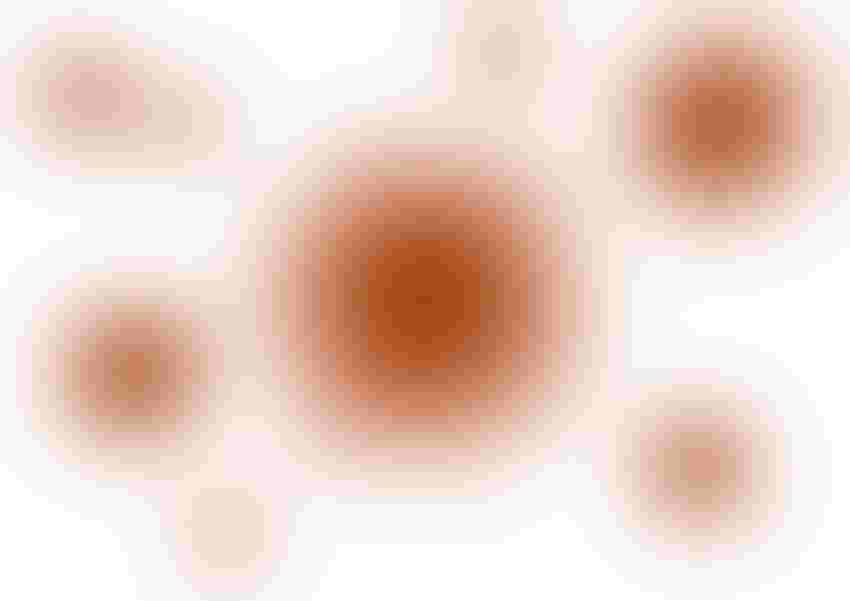 The U.S. Poultry & Egg Assn. (USPOULTRY) and the USPOULTRY Foundation announced the completion of funded research projects: At the University of Georgia in Athens, Ga., researchers developed new tools and methods leading to improved vaccines for reovirus, while a U.S. Department of Agriculture research project characterized viral populations in the poultry intestinal tract.
Reovirus
Dr. Holly Sellers and colleagues at the Poultry Diagnostic & Research Center at the University of Georgia conducted a research project in which new tools and methods were developed to classify reoviruses that have been causing tendon damage in broilers throughout the U.S. broiler industry.
Sellers, along with Dr. Vijay Durairaj with Boehringer Ingelheim, developed an antiserum to each genetically distinct group of the viruses and used the antiserum to determine the serotypes of the viruses.
The emergence of variant reoviruses from clinical cases of tendonitis has occurred in broilers from reovirus-vaccinated breeders in the U.S. and elsewhere around the world, Sellers and Durairaj said, noting that current commercial vaccines do not provide adequate protection against challenges by the new variants, so many companies elect to utilize autogenous reovirus vaccines in broiler breeders.
Variant reoviruses isolated from the tendons of clinically affected broilers were genetically characterized by sequencing the S1 region encoding the Sigma C protein (a major reovirus protein involved in inducing a protective immune response). Five major genotypes were identified. Genotypic characterization of reovirus field isolates is a universal platform used by laboratories around the world.
The characterization of field isolates is especially important for poultry companies as new variants emerge and for assessment of current autogenous vaccine isolate(s), the researchers said. However, genetic and/or serologic characterization cannot provide data for inference of pathotype or virulence, thus complicating the selection of the "right" isolates for use in autogenous vaccines.
Sellers and Durairaj explained that this research provides the first comparison of genotypes and serotypes for seven representative field isolates from the five recognized genotypes of avian reovirus. The antiserum produced and characterized in this study can be used to evaluate the duration of immunity in breeders and the maternal antibody transfer to progeny for reovirus vaccines that contain one or more of the viruses examined.
New intestinal viruses
Dr. Michael Day at the USDA Agricultural Research Service's U.S. National Poultry Research Center recently completed a research project using the latest genetic techniques to determine which viruses occur in the intestinal tract of commercial poultry.
He found novel viruses that had not yet been well characterized and developed assays to detect these viruses. This work is an important step toward understanding and controlling the viral enteric problems commonly seen in young broilers and turkeys.
Day said the complicated microbiota in the gut of agriculturally important animals has direct effects on animal health, fitness and performance. The advent of high-throughput nucleic acid sequencing has allowed a more complete -- albeit more complicated -- picture of the gut microbiota in poultry, he added.
Different management practices and the use of different genetic strains of poultry may significantly affect the gut viral community. Therefore, the use of modern molecular techniques is essential for identification and full characterization of novel enteric viruses that may play a role in the onset of enteric disease or in poultry production and performance problems in general.
The study of isolated and/or uncultured or un-cultivatable viruses and viral populations on a large scale has greatly benefited from advances in DNA sequencing technology, Day pointed out.
Enteric disease of suspected viral etiology is an ongoing economic and animal health problem for the poultry industry in the U.S. Despite decades of research specifically addressing the characterization of the recognized poultry enteric syndromes, the etiologic agents associated with runting-stunting syndrome in broilers and poult enteritis complex in young turkeys have not been definitively identified, Day noted.
Suspected etiologic agents -- generally viruses -- have been described, but these viruses are often also found in otherwise healthy flocks and generally fail to reproduce the full enteric disease syndromes under experimental conditions. Day said the advent of the next generation of deep nucleic acid sequencing technology has allowed his laboratory to take an unprecedented look into the complex viral community present in the poultry gut.
This metagenomic analysis — the simultaneous characterization of numerous groups of viruses based upon extensive deep sequencing of virus-associated nucleic acid in the poultry gut — has revealed numerous enteric viruses not described before that may play a role in the enteric syndromes or in performance problems in general, Day reported.
Although this metagenomic approach has revealed a host of possible viral agents that may be of importance in overall poultry gut health, a great deal of work remains to be done to further characterize these novel viruses at the molecular level, he added.
This line of research has led Day's group to design and fully validate a diagnostic assay for novel turkey-origin picobirnavirus (PBV) and to perform an initial investigation into PBVs circulating in the field. Very few PBVs have been described in avian species, and essentially no public molecular data are available for avian PBVs.
Furthermore, the group has completed the design and validation of a diagnostic assay for novel turkey enteric picornavirus and used sequence data generated from this assay in an initial comparison of these novel isolates with avian and mammalian picornaviruses circulating in the field. Based upon enteric virus metagenomic analysis, it is clear that a large proportion of the virus sequence detected in the poultry gut belongs to the picornavirus group of viruses.
According to Day, this research represents an important step toward the eventual understanding and control of viral enteric diseases of young broilers and turkeys.
Subscribe to Our Newsletters
Feedstuffs is the news source for animal agriculture
You May Also Like
---