Policy preview: Trade, taxes, regulations
Policy preview: Trade, taxes, regulations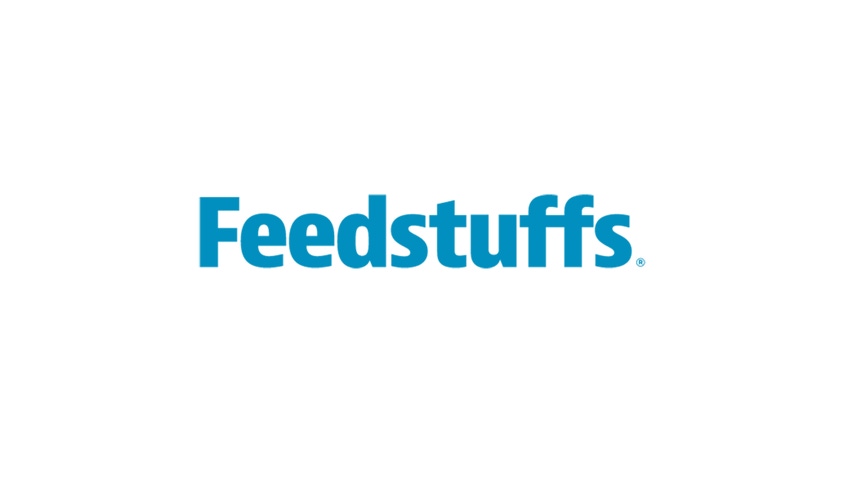 THE year ahead will create some interesting dynamics on the political front as election campaigns heat up, especially within the presidential race, but the list of policy items to tackle remains long, and those important to agriculture could see some pivotal legislative votes.
Historically, around the summer time frame, the window for any hard, controversial votes closes, said Kristina Butts, executive director of legislative affairs at the National Cattlemen's Beef Assn. (NCBA). There could be an extra dose of fear casting those votes this year based on who is leading each party on the presidential ballots; several senators are at the top of the pack currently.
Dale Moore, American Farm Bureau Federation executive director of public policy, said there were some wins for agriculture in 2015, including reauthorizations of the Grain Standards Act and Livestock Mandatory Price Reporting.
Moore said these strong, bipartisan votes showed that the "purple politics that paint agriculture can still get things done." It was also evident after crop insurance came under attack in budget negotiations, and both sides of the aisle stood up in defense of agriculture's cornerstone risk management tool.
The Senate remains silent on how it will address issues such as voluntary labeling of genetically modified organisms in food and country-of-origin labeling, but action on both is needed in the near future. The House already has taken solid, bipartisan votes on both hot-button issues.
Here's a look at other big priorities for legislators in 2016 and how likely it is that they'll be addressed:
* Trade. Now that a final agreement has been reached on the Trans-Pacific Partnership (TPP), the focus in 2016 will be on its congressional review and vote. With the TPP text officially released Nov. 4, the earliest Congress could begin its review is probably March 2016, although many believe no action will occur until after the November 2016 elections.
"Congressional approval is expected to be challenging, given the narrow trade promotion authority approval and the difficulty associated with election-year voting," Gina Tumbarello, international trade manager of the American Feed Industry Assn. (AFIA), said of the TPP agreement.
Moore added that the process on Capitol Hill is a "fascinating beast to watch" and will require a lot of teamwork and coalition building as the pressure to oppose or object is high.
Butts said for the rest of November and December, industry groups and others affected by the TPP agreement will start reviewing the full text. For NCBA, that will include aggressive outreach to inform Congress and cattle producers about what the deal means for the industry. NCBA will be pushing for Congress to take up TPP as soon as possible in 2016.
* Appropriations. One of the biggest items of business left this year will be to approve spending bills ahead of the Dec. 11 deadline. Last year, a continuing resolution and omnibus spending bills were combined into the "cromnibus" package. Butts doesn't expect the same to happen this year, but there is some uncertainty about whether Congress will finalize 2016 spending bills as smaller packages or in one big omnibus.
Appropriations bills have made their way through the committee process, but very little floor work has been done. Butts said major efforts are under way from staff and appropriators to find compromises between the House and Senate to start conversations that likely will help with final conference negotiations. The late-October budget deal does provide a "great step in the overall conversations on spending," she added.
* Water rule. Butts said the multifaceted approach of rolling back the Environmental Protection Agency's proposed waters of the U.S. rule took a hit with the Senate's failed attempt to force the rule to be withdrawn. Agricultural groups continue to work with appropriators to maintain defunding language on final implementation of the water rule.
Colin Woodall, NCBA vice president of government relations, said the courts have been the only successful path so far for trying to kill the water rule. However, this approach could take as long as five to six years if it goes all the way to the Supreme Court. "We plan to do everything we can in the meantime to protect producers from enforcement of this rule," Woodall said.
* Regulation rollouts. Richard Sellers, AFIA senior vice president of regulatory and legislative affairs, said next year will be one for the record books as the feed industry works to implement the Food Safety Modernization Act (FSMA) and Veterinary Feed Directive (VFD).
Larger businesses must meet the first FSMA deadlines in September 2016. The industry can expect the Food & Drug Administration to release additional FSMA rules, including the sanitary transportation of human and animal food and another for focused mitigation strategies to protect the food supply against intentional adulteration.
"On the VFD front, although the rule went into effect Oct. 1, several requirements will be phased in later, such as the changes to growth-promoting antimicrobials, which will not take place until late 2016, with an effective date of Jan. 1, 2017, when VFDs will be required for use of such drugs," Sellers said.
* Tax provisions. Moore said Congress will have to determine how to handle a "truckload of expired tax provisions," and it remains to be seen how lawmakers will advance those. For agriculture, the big ones are the Section 179 and bonus depreciation provisions, which allow farmers to free up cash flow and reinvest in their farms.
The Broad Tax Extenders Coalition, representing the entire U.S. economy, welcomed incoming House Ways & Means Committee chairman Kevin Brady (R., Texas) and urged him to make tax extenders his immediate priority upon taking over as leader of the committee. Brady sponsored legislation approved by the House to not only extend the research and development (R&D) tax credit but enhance the provision and make it permanent once and for all.
"Immediate action on a permanent or long-term tax extenders package will give manufacturers a bridge of predictability and certainty until Congress can act on comprehensive tax reform," said Dorothy Coleman, vice president of tax and domestic economic policy for the National Association of Manufacturers. "Reviving the expired R&D credit, investment incentives for manufacturers of all sizes and provisions that help U.S. companies compete in the global marketplace are critical to fueling manufacturing growth, innovation and job creation."
Volume:87 Issue:43
Subscribe to Our Newsletters
Feedstuffs is the news source for animal agriculture
You May Also Like
---