INSIDE WASHINGTON: Trump's trade report short on details
INSIDE WASHINGTON: Trump's trade report short on details
President Trump lacks man power to move ahead on his ambitious trade agenda.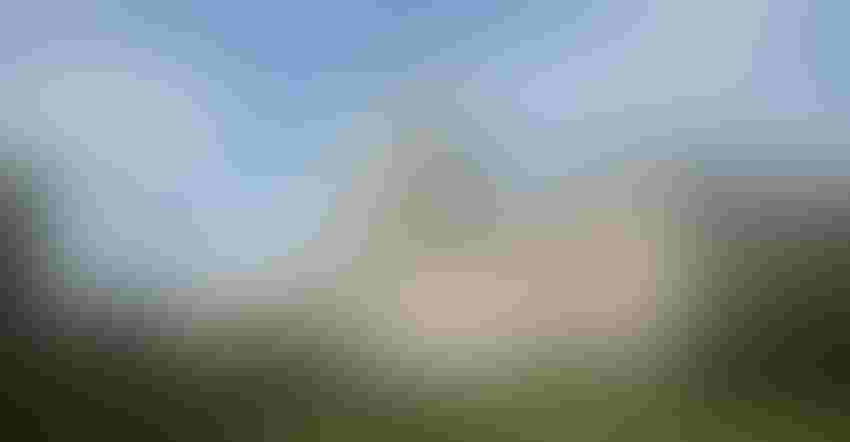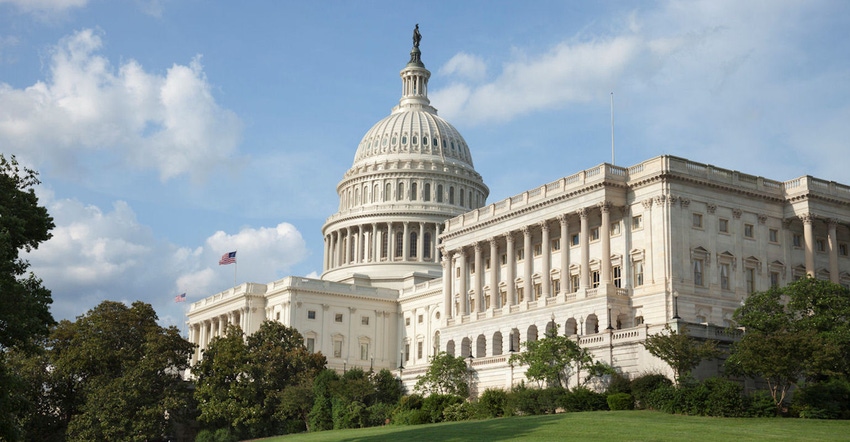 The Trade Act of 1974 established a requirement that the President annually submit to Congress no later than March 1 a report on the trade agreements program and the national trade policy agenda. Although President Donald Trump did file a report, it is short on details on how he plans to accomplish his trade agenda.
For example, despite the President's statement non even 30 days ago that he intends to renegotiate the North American Free Trade Agreement (NAFTA), nowhere does the report indicate that the Administration proposes or anticipates NAFTA renegotiation. Furthermore, while the report emphasizes Trump's decision to withdraw from the Trans-Pacific Partnership (TPP) to "pave the way for potential bilateral talks with the former TPP countries," nowhere does the report indicate the actions the Administration intends to take to with respect to bilateral discussions with TPP countries.
Even with respect to trade enforcement -- ostensibly a top priority for the Administration -- the report describes no actions the Administration intends to take in the upcoming year to rectify the concerns it identified with respect to the World Trade Organization system, currency manipulation and non-tariff barriers overseas.
The top democrat on the Senate Finance Committee, which has jurisdiction over trade, criticized the report for failing to spell out what actions Trump plans to take to achieve his objectives on trade.
"While many of the President's stated objectives are laudable, it is troubling that the President's trade agenda still leaves the American people in the dark about the actions he intends to take on trade. The election was nearly four months ago, and there remains little substance behind the promises the President made to American workers and American families throughout and after the campaign," Sen. Ron Wyden (D., Ore.) said.
David Salmonsen, American Farm Bureau Federation senior director of congressional relations, said he expects the updated report promised to offer more specifics.
Despite a lot of campaign rhetoric and even discussions in recent weeks, very few of the President's trade team are confirmed or even named.
"While there is a lot of talk on moving ahead on trade discussions, there really isn't anyone to do it on a political level," Salmonsen said.
He noted that even with big topics such as renegotiating NAFTA, a lot of things being said are aspirational, but there's just not the manpower to tackle these issues so quickly. "Even with a full veteran team, this takes time," Salmonsen said.
Wilbur Ross was confirmed Monday as the commerce department secretary. Although statute establishes the U.S. Trade Representative as the lead negotiator, Trump has indicated that he wants Ross to take a lead role in trade discussions.
Following Ross' confirmation, Joel Newman, president and chief executive officer of the American Feed Industry Assn. (AFIA), said, it is important for Ross to understand how international markets are key for the continued development and success of the U.S. feed industry. In 2016, the industry's exports exceeded $11 billion in feed, feed ingredients and pet food, and the industry's job opportunities contributed to the 17.3 million American jobs attributed to agriculture.
"The agriculture industry, specifically the animal food sector, must be a priority when determining administrative trade policy," Newman said. "If not, our ability to advance will be diminished. It is now Secretary Ross and the Department of Commerce's job to protect our industry from unfair global practices, including violations of intellectual property rights. AFIA hopes this is a job he gives the proper attention to."
The trade report did cause some to question whether Trump and his team would abide by WTO rules. The report says "it is important to recall also that Congress had made clear that Americans are not directly subject to WTO decisions. ... Even if a WTO dispute settlement panel – or the WTO Appellate Body – rules against the United States, such a ruling does not automatically lead to change in U.S. law or practice."
Many of the tariffs and other protectionist measures Trump has threatened in recent weeks could violate WTO rules. However, this statement led some to believe that he would simply ignore those complaints.
Salmonsen said agriculture in particular is very supportive of the role WTO plays, especially in sanitary and phytosanitary measures and adhering to science-based standards. The WTO agreements on limiting agricultural subsidies that can be trade distorting also help level the playing field for U.S. producers. Corn, wheat and rice producers have brought a WTO case against China on support levels.
Salmonsen added that WTO helps bring stability, which is paramount in exporting to countries around the world. In the end, WTO helps facilitate trade and provides an avenue for dispute settlements. "It is very valuable. We all have frustrations sometimes at the pace of the decisions, but it is better than before when we had no dispute mechanism," he added.
Subscribe to Our Newsletters
Feedstuffs is the news source for animal agriculture
You May Also Like
---