INSIDE WASHINGTON: Senate advances work on farm bill
INSIDE WASHINGTON: Senate advances work on farm bill
Nine Senate members named to farm bill conference committee to join with House's previously announced 47 members.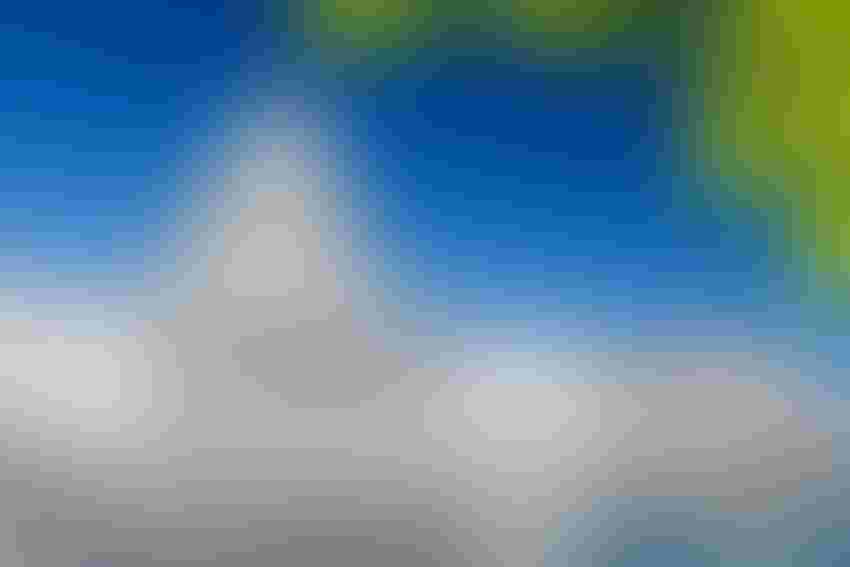 RURAL MENTAL HEALTH FUNDING: Legislation honors Sgt. Ketchum, who lost his own battle with PTSD after not getting the care he needed when he returned home.
sborisov/iStock/Thinkstock
Those who will wield the final say on the 2018 farm bill are now known. On Aug. 1, the Senate named nine conferees — five Republicans and four Democrats — to the farm bill conference committee, which is tasked with forging the agreement between the House and Senate. The House named 47 conferees just weeks prior to that.
For the Senate, Republicans will be represented by Sens. Pat Roberts (R., Kan.), majority leader Mitch McConnell (R., Ky.), John Hoeven (R., N.D.), Joni Ernst (R., Iowa) and John Boozman (R., Ark.). For Democrats, the Senate conferees include Sens. Debbie Stabenow (D., Mich.), Patrick Leahy (D., Vt.), Sherrod Brown (D., Ohio) and Heidi Heitkamp (D., N.D.). Roberts, Hoeven, Boozman, Stabenow, Leahy and Brown all served on the conference panel in 2013 and 2014.
"This strong group of Senate conferees knows how to work together on a bipartisan basis to get the farm bill across the finish line," Roberts and Stabenow said in a joint statement. "We look forward to beginning the conference process so we can provide certainty to our farmers, families and rural communities."
Hoeven, who is no stranger to the conference committee, stated that he looks forward to completing the farm bill as soon as possible. "We'll work to ensure that the final farm bill reflects our priorities, including strong crop insurance, improvements to the Agriculture Risk Coverage (ARC) program, strong support for agriculture research and greater access to capital," he said.
North Dakota will be well-represented on the conference committee. Heitkamp jumped up the seniority ladder and likely took the spot that was for Sen. Amy Klobuchar (D., Minn.). Heitkamp is in a tight re-election race.
In a statement following the conferee announcement, Heitkamp said, "The Senate passed a strong, bipartisan farm bill -- as we have historically done -- which included many provisions I fought for to support North Dakota, like reforms to the ARC-County program, support for young and beginning farmers and a strong crop insurance program. With commodity prices falling as the Administration's trade war is escalating, we can't waste any time or get bogged down with divisive and partisan provisions. The farm bill is too important to our farmers and our rural economy."
Boozman, another veteran of farm bill conferences, said a farm bill would be welcome news to the people who feed and clothe the nation here domestically and around the world. "Congress must get to work to find consensus and produce a final bill that both chambers can approve and the President will sign. Our farmers and ranchers deserve certainty and predictability, and I look forward to contributing to that effort," he said.
A public meeting of the conference committee will be announced at a later date, although the four principles held a meeting on July 26 to lay the groundwork for the upcoming negotiations.
In a joint statement, the four principles said they're "committed to finding solutions to resolve the differences," which are principally how to handle the Supplemental Nutrition Assistance Program as well as other changes, including payment limits, establishing Conservation Reserve Program payments and acreage caps and market access funds for Cuba.
The Cuba issue was one that nearly held up the farm bill passage on the Senate floor due to Sen. Marco Rubio's (R., Fla.) opposition to Heitkamp's bill to increase market promotion in Cuba. Seven of the Republican conferees (including House Agriculture Committee chair Mike Conaway [R., Texas]) are co-sponsors of Cuba-related legislation introduced by Rep. Rick Crawford (R., Ark.), while 22 are not co-sponsors.
John S. Kavulich, president of U.S.-Cuba Trade & Economic Council Inc., said a bipartisan majority of the Senate and House conferees will likely oppose any effort to remove the Cuba-related provisions in the farm bill.
The goal is to get a bill to the President's desk before the current farm bill expires on Sept. 30. McConnell said he would like the farm bill conference committee to be ready after Labor Day, which would give lawmakers a month to finalize the bill.
Even though the House is not in session during August, discussions still can continue over the recess. Despite a lot of attention on the differences between the bills, many are hopeful that the two chambers can focus on the many topics on which they are closer to agreement.
Subscribe to Our Newsletters
Feedstuffs is the news source for animal agriculture
You May Also Like
---