INSIDE WASHINGTON: Regulatory reform bill advances in Senate
INSIDE WASHINGTON: Regulatory reform bill advances in Senate
Senate committee approves bill to make federal regulations smarter and more effective to provide certainty to businesses and consumers.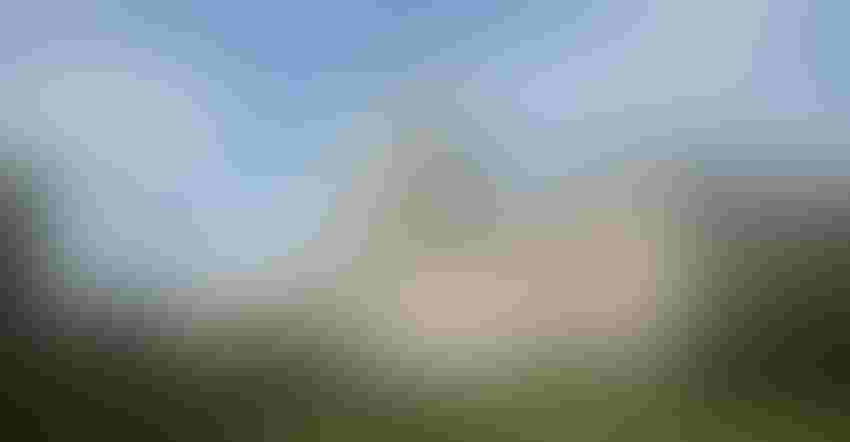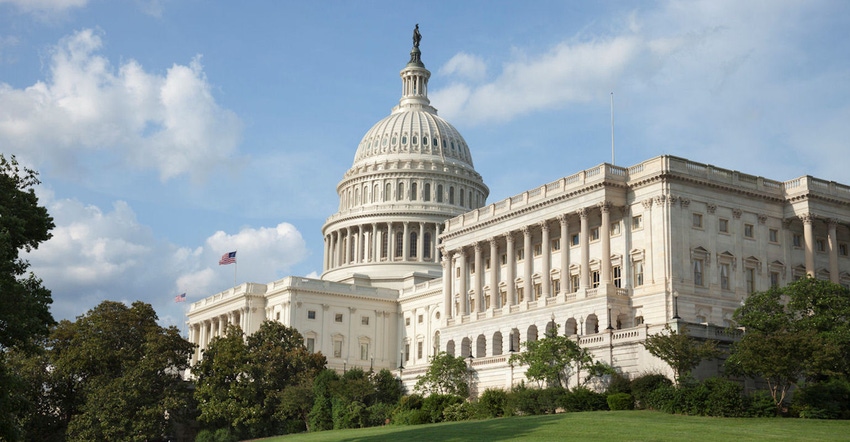 In the new age of regulatory scrutiny, the Senate is working on a bill designed to make sure federal agencies balance regulatory costs and benefits when developing new rules or changing existing regulations and to provide stakeholders with more opportunity to get involved earlier in the regulatory process.
The federal regulatory process hasn't been reformed significantly in 70 years; the proposed changes to the Administrative Procedure Act (APA) would increase accountability and transparency in the federal regulatory process and codify the bipartisan regulatory process established under a previous executive order.
The Regulatory Accountability Act of 2017 was introduced in April by Sens. Rob Portman (R., Ohio) and Heidi Heitkamp (D., N.D.) and advanced out of the Senate Homeland Security & Government Affairs Committee on May 17 with bipartisan support.
The American Farm Bureau Federation strongly supported the bill, saying it was welcomed by all stakeholders – farmers, ranchers, policy-makers, state officials, environmentalists and scientists – anyone who wants a system that is open, transparent and fair and who recognizes that the current system fails to live up to expectations.
"Reasonable people may disagree about regulatory policies, but we shouldn't argue about how they are developed," Farm Bureau president Zippy Duvall said. "When agencies use economic or scientific data, those facts and figures should be available for everyone to evaluate. When agencies decide on regulatory requirements, they should not make demands or impose costs that go beyond the will of Congress. When the government proposes rules, we should all have ample opportunity to evaluate and comment on the proposals. All too often, this doesn't happen. Agencies must engage in greater outreach and do so sooner in the process. Increased transparency and disclosure can only help to instill greater confidence in the system. That confidence is too often lacking today."
The Regulatory Accountability Act of 2017 would require agencies, during the rule-making process, to issue a simple notice that explains the problem they intend to address and allows the public to weigh in on the need for the regulation and on options agencies should consider. New rules would have to be reviewed no fewer than 10 years after their effective date.
Agencies would be required to use the "best reasonably available" scientific, technical and economic information in putting together a regulation. They also would need to conduct cost/benefit analyses on rules and then adopt the most cost-effect regulation.
The legislation also would improve agency use of guidance documents and ensure that agencies don't use such documents as a way avoid the public input required to write new rules. Additionally, the measure would expand and strengthen retrospective review requirements so that agencies regularly assess whether rules are meeting objectives.
The bill includes provisions to assure that agencies cannot "tip the scales" in favor of their own proposals by using social media to advocate for them; this likely was added to point out criticism of the Environmental Protection Agency's actions in releasing its "waters of the U.S." rule.
National Association of Wheat Growers president David Schemm said wheat producers continue to face an ever-tightening maze of regulations that can be taxing and difficult to navigate. "Overzealous regulations can place unnecessary burdens on farmers and hinder their ability to carry out day-to-day operations, which can marginalize their profits and become costly for taxpayers," Schemm said.
He added that the wheat group welcomes the Regulatory Accountability Act, "which creates a better regulatory framework and process from the get-go, so we won't have to keep facing increased regulatory burdens that don't show substantial benefits. Wheat growers want to ensure a safe, affordable and abundant food supply for all our customers and a safe working environment for ourselves, families and employees, but if we are faced with complicated regulations that add to our cost of production, it becomes more difficult to maintain a viable farming operation, especially with low commodity prices."
However, not everyone in agriculture supports the bill. The National Sustainable Agriculture Coalition (NSAC) said it strongly opposes the bill and encouraged the Senate to reject it. NSAC fears that the bill will put farmers and the public at risk by "bureaucratizing and politicizing – rather than streamlining – important food, agriculture and environmental rules."
NSAC policy director Greg Fogel said the bill isn't about right-sizing regulations. "This bill would effectively force regulators to choose the cheapest solutions instead of the best and most effective ones. The bill would also allow corporate lawyers an unprecedented opportunity to influence and drag out the rule-making process, to the detriment of American farmers and consumers," he said.
Sens. Orrin Hatch (R., Utah) and Joe Manchin (D., W.Va.) are original co-sponsors of the bill. Find a full summary of the bill here, a comparison between the House and Senate bills here and the text here.
Subscribe to Our Newsletters
Feedstuffs is the news source for animal agriculture
You May Also Like
---