INSIDE WASHINGTON: Obama stands firm on trade disputes
INSIDE WASHINGTON: Obama stands firm on trade disputes
Busy fall in trade dispute arena shows actions are being taken to support U.S. agricultural producers.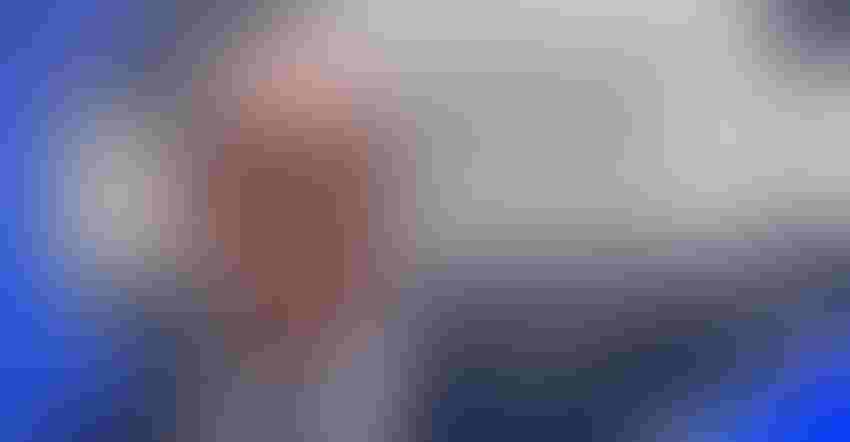 In an ongoing world of protectionist trade practices, it does seem that, over the last eight years, the Obama Administration has stepped up on behalf of farmers to make sure world trading partners are playing by the rules.
Since President Barack Obama was inaugurated in 2009, the U.S. Trade Representative has filed 24 enforcement complaints at the World Trade Organization — more than any other WTO member. The U.S. has won every single one of those complaints that WTO has announced so far — totaling 14 wins, plus another six complaints resolved favorably.
On Thursday, USTR announced two more positive developments in the effort to level the playing field for U.S. farmers and ranchers. The first is a win in an ongoing dispute with Indonesia regarding its trade restrictions on horticultural products, animals and animal products.
In a statement regarding the Indonesia announcement, the American Farm Bureau Federation said, "America's farmers and ranchers depend on our nation's leaders to hold our trading partners accountable, and Farm Bureau is grateful for the Administration's work to defend U.S. agriculture's interests abroad. Enforcement of trade agreements is crucial to maintaining market access. Thanks to this victory, American farmers and ranchers will have the freedom to reach customers in one of the world's most populous countries."
Also on Thursday, USTR said it would begin the process of holding the European Union accountable for its actions in beef trade in announcing that it is initiating the process of reinstating industry-supported tariffs on $116.8 million of exports from the EU to the U.S. This action was taken in response to a request from the U.S. beef industry and is the latest installment in a long-running dispute between the U.S. and the EU over beef production practices.
Even though WTO ruled against the EU in two separate decisions, it has not been possible to find a lasting settlement to this dispute. In 2009, the EU agreed to compensate the U.S. by creating a duty-free quota for specially produced beef. The U.S. once supplied most of the beef imported under the quota, but over the past three years, U.S. beef has accounted for a minority and declining share of these imports.
Meat groups quickly praised the move, saying it's time for the EU to live up to its agreement after falling short of industry expectations.
"Over the past seven years, U.S. cattlemen and meat packers have made significant investments to meet the requirements of the EU market, only to see the U.S. share of the market undermined by producers in Australia, Uruguay and Argentina. This situation is unsustainable and demands a firm and decisive response," U.S. Meat Export Federation (USMEF) president and chief executive officer Philip Seng said.
The Obama Administration has now brought 15 trade enforcement challenges against China, three against India and several other complaints against a series of major economies, including Argentina, the Philippines and the EU.
USTR said the Obama Administration has also broken new ground on enforcing agricultural market access, including challenges to China's non-transparent and unpredictable administration of tariff-rate quotas, China's excessive domestic support for production of certain grains, India's non-science-based measures on poultry and other products allegedly to protect against avian influenza (the U.S. prevailed in 2015) and China's unfair taxes on U.S. broiler chicken products (the U.S. prevailed in 2014, but a compliance challenge is pending).
Last week, USTR launched the trade enforcement action on China's administration of tariff-rate quotas for rice, wheat and corn. This follows up on an action taken earlier this year challenging the subsidies provided to support these industries.
The U.S. has also taken tough stands to resolve unwarranted trade barriers with trading partners. USTR touted the elimination of restrictions in 17 countries since January 2015, gaining additional market access for U.S. beef in Brazil, Colombia, Costa Rica, Egypt, Guatemala, Iraq, Lebanon, Macau, New Zealand, Peru, Philippines, St. Lucia, Saudi Arabia, Singapore, South Africa, Ukraine and Vietnam. As a result, U.S. beef exports have doubled.
President-elect Donald Trump has a much different view on trade, but it seems he will carry the torch of forcing others to play by the rules.
Politico reported that Trump has been focusing a considerable amount of time on filling the USTR position, possibly ahead of the agriculture secretary Cabinet position. Veteran trade attorney Robert Lighthizer met with Trump on Monday. He served as deputy USTR in charge of industry, agriculture, investment and trade policy during the Reagan Administration.
USTR, an agency with roughly 250 employees, has five officials handling its transition. Meanwhile, the U.S. Department of Agriculture has just one person handling the transition for more than 10,000 employees.
Subscribe to Our Newsletters
Feedstuffs is the news source for animal agriculture
You May Also Like
---