INSIDE WASHINGTON: House dismisses Trump's draconian ag budget cuts
INSIDE WASHINGTON: House dismisses Trump's draconian ag budget cuts
House agricultural appropriations bill passed out of committee is $4.64 billion above President's budget request.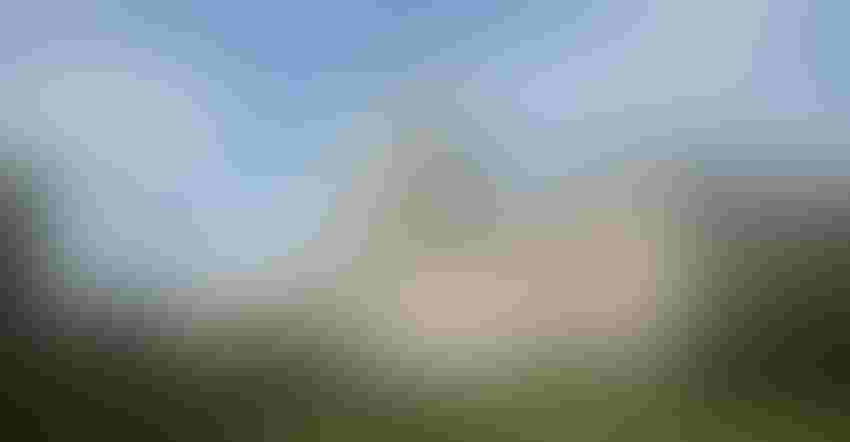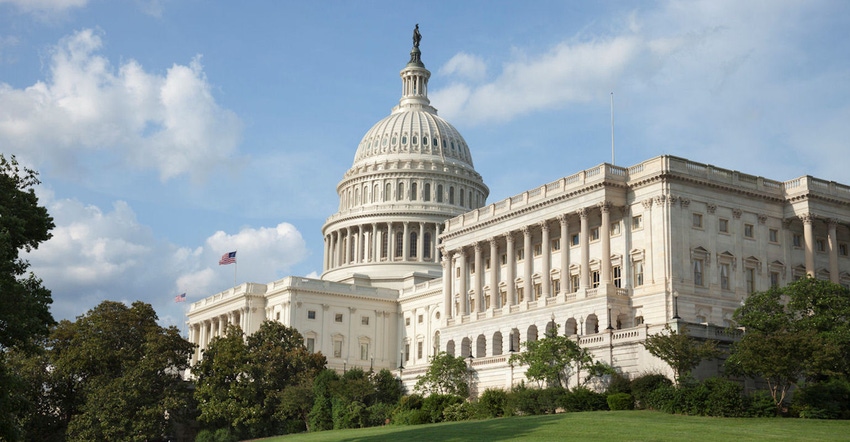 President Donald Trump proposed deep cuts to agricultural programs, but in a major step for the House to put its stamp of approval on spending levels, it rejected the 21% cuts. The House version does still make cuts across the majority of programs, including farm loans, rural development, agricultural research and pest and disease control efforts.
On Wednesday, the House Appropriations Committee approved the fiscal 2018 Agriculture Appropriations bill on a voice vote. The bill totals $20 billion in discretionary funding, which is $876 million lower than the fiscal 2017 enacted level and $4.64 billion above the President's budget request.
"This appropriations bill reflects the will of our members. I invited colleagues last week to let me know their priorities for the agriculture, (the Food & Drug Administration) and other titles in the bill. I am grateful that a number of people came forward to let us help with issues important to farmers, ranchers and the people who make rural America the heartland of America. I am pleased to say that we were able to accommodate these member requests within the bill and look forward to moving a conservative bill through the legislative process," agriculture subcommittee chairman Robert Aderholt (R., Ala.) said.
Some provisions in the bill include providing $1.5 million to the U.S. Department of Agriculture and Food and Drug Administration to continue educating consumers on the safety of biotechnology, $1 million for providing access to healthy food in low-income areas, rejecting President Trump's proposal to close 17 agricultural facilities, and directing the USDA to work with the Federal Communications Commission and the Commerce Department on rural broadband expansion.
The bill provides funding for the Market Access Program (MAP) and Foreign Market Development (FMD) program. The President's proposal to zero out the public/private partnership that expands trade opportunities for U.S. products had brought many concerns.
The House also provides continued funding for the Food for Peace program as well as rural housing, business develop and water and wastewater programs, which were initially eliminated in the President's proposal.
Other policy riders put requirements on Secretary of Agriculture Sonny Perdue and his oversight of different issues.
The bill includes a provision that will require Perdue to report to the committee on steps the U.S. Department of Agriculture's Food Safety & Inspection Service will take prior to finalizing a rule allowing poultry raised and slaughtered in China to enter the U.S. Another provision directs USDA to conduct a full review of Brazil's food safety equivalency determination. There is also strong language to ensure that USDA reports on investigations into allegations of fraud in the organic industry.
Rep. Chellie Pingree (D., Maine) was able to include report language that directs USDA to complete a study on food waste at the farm level in hopes of identifying new market opportunities for farmers to recover food.
A $190 million-plus increase to the Farm Service Agency program that provides guaranteed loans to support farm operations that Pingree pushed for was also included in the final package.
Rep. Dan Newhouse (R., Wash.) received unanimous support for his amendment to alleviate the shortage of farm labor housing by ensuring that legal H-2A workers are eligible to use housing provided by Section 514.
"In communities like central Washington, we see the success of the Section 514 loans that are provided to buy, build, improve and repair housing for farm laborers," Newhouse said. "Despite the investment we have provided to ensure housing for workers, those legally admitted temporary laborers, such as H-2A workers, remain ineligible to use this housing. H-2A employment has doubled in the past four years and will likely continue to grow in coming years. Section 514 loans should reflect that reality and not exclude these workers from using housing intended for farm laborers. As we have witnessed a decrease in domestic workers seeking jobs in agriculture, we have seen an increase in H-2A workers, thus creating Section 514 housing that is going underutilized."
Horse slaughter once again came up during the appropriations process. The committee rejected by a 27-25 vote an amendment offered by Rep. Lucille Roybal-Allard (D-Cal.) to stop USDA from inspecting horses for horse meat production.
This bill is also largely free of riders that have delayed the implementation of key regulations in the past, such as the Farmer Fair Practices and Organic Livestock & Poultry Practices rules.
Subscribe to Our Newsletters
Feedstuffs is the news source for animal agriculture
You May Also Like
---