INSIDE WASHINGTON: EPA asked to ensure Icahn doesn't influence RFS
INSIDE WASHINGTON: EPA asked to ensure Icahn doesn't influence RFS
House and Senate Democrats want answers on role Icahn has played and whether market manipulation has occurred.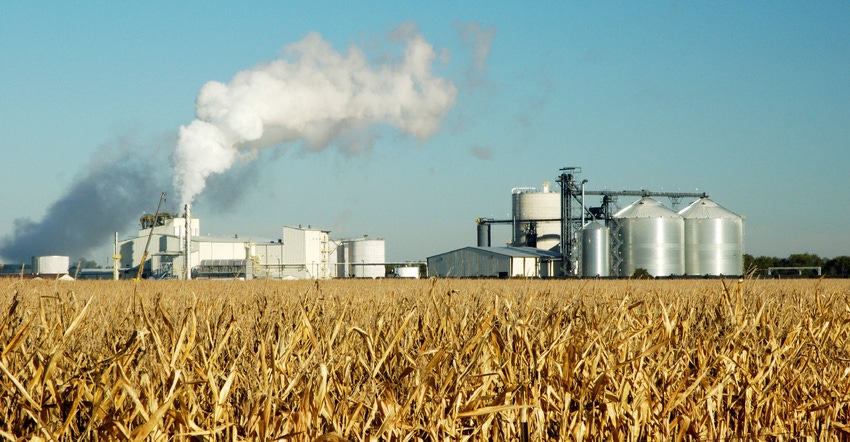 President Donald Trump's special advisor Carl Icahn owns an 82% stake in CVR Energy, an oil refiner required to meet blending obligations under the Renewable Fuel Standard (RFS). He continues to be criticized as someone who saw a windfall of profits after the presidential election, and congressional leaders are asking the Environmental Protection Agency to ensure that Icahn doesn't influence the RFS to swing in his favor.
In December, then President-elect Trump named Icahn as his special adviser on regulatory reform. As the special adviser, Icahn will purportedly oversee the overhaul of rules promulgated by federal agencies that regulate his own business portfolio, including the RFS.
One day after being named special advisor, shares of CVR rose 10%, and Icahn's investments have continued to increase in value since the start of the Trump Administration. The New York Times reported that CVR's value remains "up 50% from the pre-election level, generating a windfall, at least on paper, of $455 million."
At the end of February, there was a flurry of activity when it appeared that Icahn had struck a "backroom deal" with Renewable Fuels Assn. (RFA) president and chief executive officer Bob Dinneen. The rumored executive order would shift responsibility, known industry-wide as the point of obligation, from larger, well-financed corporate refiners and importers to smaller retail blending rack sellers. Besides RFA, the ethanol industry and other stakeholders -- including the trucking and rail industries -- were in support of keeping the RFS point of obligation as it currently stands.
The changes would shift responsibility for blending ethanol and biodiesel from companies like CVR Energy -- oil refiners -- to wholesale gasoline distributors. Under the current RFS, CVR's compliance cost the company more than $200 million just  to purchase needed credits last year alone.
In March, Public Citizen filed a complaint against Icahn Enterprises, CVR Energy for violation of the Lobbying Disclosure Act of 1995.

"Icahn's dual role as an owner of an oil refining business and Trump's special adviser on regulations not only presents a significant conflict of interest, but Icahn's failure to register himself and his affected businesses as lobbyists makes a mockery of our nation's good governance laws," Tyson Slocum, director of Public Citizen's Energy Program, said after the complaint was filed. "He vetted the eventual EPA nominee, advised the president-elect on regulatory policy and is pushing the President to change policy so that his company can save hundreds of millions of dollars."
House and Senate Democrats are crying foul.
House Energy & Commerce Committee ranking member Rep. Frank Pallone, Jr. (D., N.J.), energy subcommittee ranking member Rep. Bobby L. Rush (R., Ill.), oversight and investigations subcommittee ranking member Rep. Diana DeGette (D., Colo.), subcommittee on environment ranking member Rep. Paul D. Tonko (D., N.Y.) and Democracy Reform Task Force chair Rep. John Sarbanes (D., Md.,) sent a letter to EPA Administrator Scott Pruitt asking him to detail which policies and procedures EPA has in place to prevent Ichan from influencing the agency's position on the RFS for personal financial gain.
"Recent reports about Mr. Icahn's actions with respect to the Renewable Fuel Standard program have raised significant ethical and legal concerns, given his oil refinery business interests," the lawmakers wrote. "The committee has a longstanding interest in ensuring that the Administration operates transparently and in compliance with all applicable conflict-of-interest regulations and policies."
They continued: "These reports raise significant concerns regarding Mr. Icahn's ability to advise President Trump impartially on regulatory matters that impact Mr. Icahn's financial interests. This is especially troubling because, as an unpaid adviser, Mr. Icahn presumably has not undergone a review by the Office of Government Ethics and is not subject to conflict-of-interest regulations applicable to government employees."
A group of Senate Democrats also have written to Pruitt asking EPA to turn over documents relating to the role Icahn has played in the development of federal biofuel policy.
The inquiry from Sens. Sheldon Whitehouse (D., R.I.), Elizabeth Warren (D., Mass.), Debbie Stabenow (D., Mich.), Jeff Merkley (D., Ore.) and Tammy Duckworth (D., Ill.) stems from Icahn telling ethanol industry officials in February that Trump would issue an executive order changing the point of obligation under the RFS -- a move that would ease requirements on refiners but was opposed by ethanol interests and EPA under the Obama Administration.
The senators, who are seeking any communications between EPA and Icahn or CVR, had earlier this year called on the Commodity Futures Trading Commission (CFTC), to investigate what the lawmakers said was a possible conflict of interest.
However, Reuters reported that CFTC said it would not investigate Icahn because renewable identification numbers (RINs) are not traded on the futures market under the commission's jurisdiction. CFTC did note in a letter that it would pass along recommendations to EPA, which issues RINs, on ways to stem market manipulation.
Subscribe to Our Newsletters
Feedstuffs is the news source for animal agriculture
You May Also Like
---