INSIDE WASHINGTON: Ag gets a voice on CFTC
INSIDE WASHINGTON: Ag gets a voice on CFTC
Senate Agriculture Committee holds nomination hearing for three CFTC nominees who have strong understanding of agricultural issues.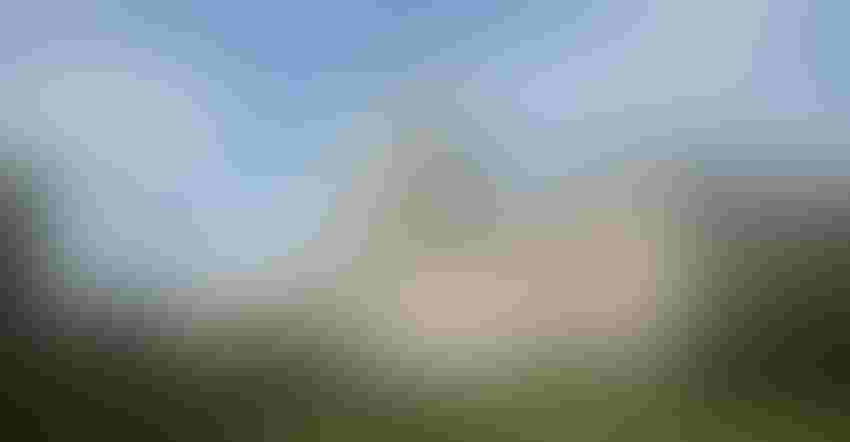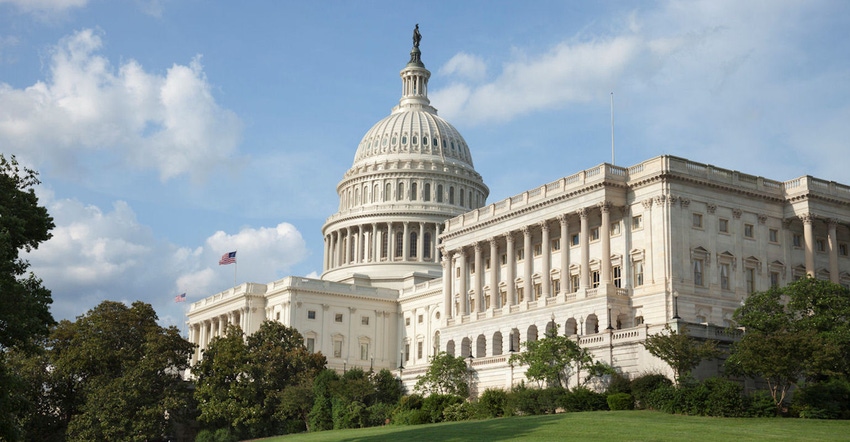 On Thursday, the Senate took another important step in helping complete the Commodity Futures Trading Commission (CFTC) – the regulatory arm that oversees the derivatives markets, which are used to manage risk and for price discovery by end users. Three nominees sat before the Senate Agriculture Committee Thursday to fill three of the four open positions of the five-member commissioner panel.
CFTC acting chairman Christopher Giancarlo, who has been nominated to serve as chairman, is the only one left on the committee. With Sharon Bowen, the last remaining commissioner, announcing plans to leave CFTC, there is one additional commissioner slot that needs a nominee.
The Senate committee considered the nominations of Russ Behnam, Brian Quintenz and Dawn DeBerry Stump to serve as commissioners. Following the 2008 financial crisis, Quintenz was working in the financial industry, Stump helped craft Title 7 of the Dodd-Frank Wall Street Reform & Consumer Protection Act and Behnam has been assisting the Senate Agriculture Committee for the past six years in overseeing its implementation of Dodd-Frank.
Senate Agriculture Committee chairman Pat Roberts (R., Kan.) said they are three "outstanding nominees" who are all qualified to join CFTC and have widespread support from both the agriculture and financial sectors.
The agriculture sector was shaken most by the MF Global bankruptcy, which was followed by the Peregrine financial scandal.
In response to questions, Benham said during hearings on the issues in 2011 and 2012 while he was a staffer with ranking committee member Sen. Debbie Stabenow (D., Mich.), he worked with growers and heard the stories of the unacceptable abuse of their assets.
"The core priorities of the commission has to be consumer protection," he told the committee. "We have small and large farmer and rancher end users using these markets. If confirmed, I will continue working with stakeholders to ensure they feel comfortable using markets for risk management and price discovery."
Stump, who said she has spent her entire life and professional career working in and around agriculture, also has built further experience in the various energy and financial market initiatives. She also spent time on the Senate Agriculture Committee staff in responding to the financial crisis.
Stump said the customer protection measures CFTC overseas form the "bedrock" of what CFTC does as it appeases people and encourages them to hedge risk.
The nominees were also asked about the ongoing price volatility in the cattle futures prices and potential price manipulation activities at the Chicago Mercantile Exchange (CME).
Quintenz said CFTC ultimately needs to work for the farmers and ranchers who depend on it. When the cattle price markets were trading at lock limit for a certain number of days in 2015 and 2016, it was "indicative of some type of problem in the market," he said, whether it's the contract design, market participants or supply-and-demand imbalances.
Benham said CME has taken actions to resolve some of the issues, including changing delivery locations and times and changing trading hours. All three committed to working with CME in resolving distortions in prices between the future and cash prices.
Stump added, "Any time one of the commodity markets is not performing a price discovery function or convergence is not occurring or volatility that is unprecedented is present, it is incumbent on all stakeholders to explore what might need to be changed."
Several rules have been left unfinished and require additional action by CFTC. It will be important to have commissioners who understand agriculture and the impact of agency actions on farmers and ranchers. An important one to watch will be the position limits rule, which previously was withdrawn, as well as recordkeeping requirements that will affect grain handlers.
Per committee rules, a vote on the nominations must occur in a separate business meeting of the committee, but Roberts said he expects it to happen in the "very, very near future."
Subscribe to Our Newsletters
Feedstuffs is the news source for animal agriculture
You May Also Like
---