H2-A could be bridge to making undocumented workers legal
H2-A could be bridge to making undocumented workers legal
House Ag hearing witness says individuals working in ag without proper documentation should be able to make their presence known and join H-2A program.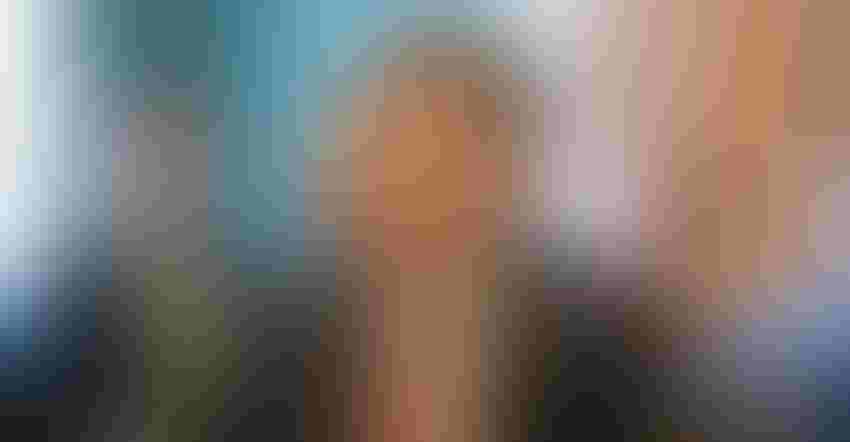 James Field, director of business development for Frey Farms, testifies on the need to have an effective ag labor workforce before House Agriculture subcommittee on March 9.
House Ag Committee
The lack of access to domestic labor, combined with an overburdened federal guest-worker program, means that fruit and vegetable producers are in a near daily struggle to secure an adequate workforce, according to James Field, director of business development for Frey Farms headquartered in Keenes, Ill.
While speaking during a specialty crops farm bill hearing before the House Agriculture Committee, Fields noted the vexing need to fix the country's inadequate guest-worker program currently facing U.S. producers. Frey Farms specializes in growing, packing and shipping fresh market fruits and vegetables. Its farms and facilities are located in Florida, Georgia, Missouri, Arkansas, Indiana, West Virginia and Illinois.
"The vast majority of the nation's foreign-born farm workers do not have proper work authorization, and the emphasis on enforcement without an accompanying effective legal ag guest-worker program puts our industry, and our nation's ability to sustainably and affordably feed our people, in jeopardy," he testified.
Field emphasized, however, that the agriculture industry supports strengthening the nation's ability to uphold the law and desires to have a legal workforce. "We want our workforce to be legally authorized to work in this country, and this is why Frey Farms and the produce industry as a whole have long advocated for reforms to our nation's immigration system to deal with this issue," he said.
Frey Farms uses the H-2A program, but it is very difficult. As with many participants in the program, Field said the company does not get an adequate number of the workers needed in a timely manner.
According to the National Council of Agricultural Employers (NCAE), the H-2A program provides approximately 150,000 guest-workers a year – or only 10% of the nearly 1.5 million seasonal agricultural workers needed in this country. Yet, the program is being used in increasing numbers -- doubling the last five years – in a trend that is expected to continue.
Field suggested that those individuals who are working in agriculture without proper documentation should be able to make their presence known and join the H-2A program. When their seasonal harvest is finished, these workers would return to their country, as the current H-2A program requires, and transportation would be provided for by their American employer.
"The legality of these working immigrants would no longer be in question, and the regulations for proper execution of the law would firmly be in place. These workers would be allowed to return under the lawful rules of the H-2A program, and the American farmer could operate without the stress and anxiety of wondering where their next group of laborers will come from," Field said.
H-2A is the only workforce solution currently available to agriculture, but it has been called slow, inefficient and riddled with bureaucratic inefficiencies.
"The foundation is in place to help agriculture bridge the gap between its current supply and the vastly disparate demand for labor," Field testified.
While recognizing that immigration policy does not pass through the House Agriculture Committee, he noted that it most certainly affects the day-to-day business viability of the men and women who supply most of America's fresh produce, dairy and horticultural commodities.
Subscribe to Our Newsletters
Feedstuffs is the news source for animal agriculture
You May Also Like
---