Gene editing gets nod with new biotech policy
Gene editing gets nod with new biotech policy
Rule doesn't require pre-market approval for new seeds derived from gene editing techniques.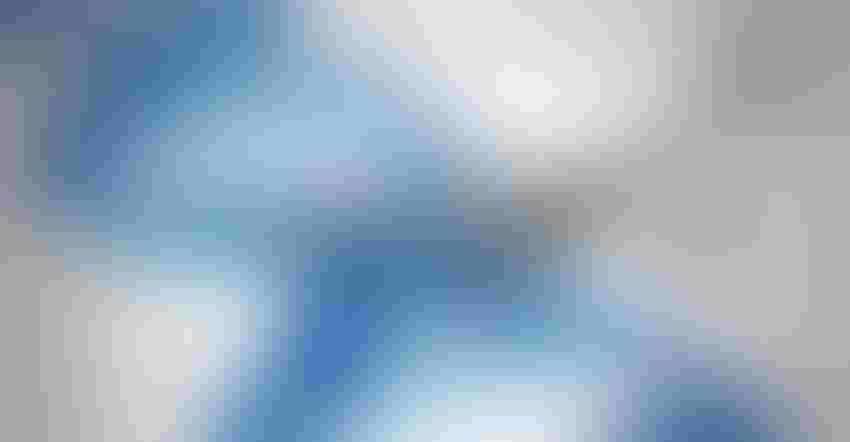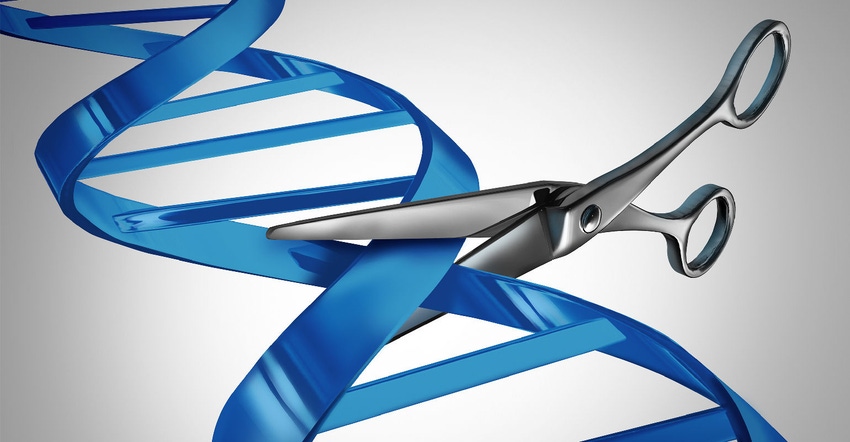 wildpixel/iStock/Thinkstock
In another final move before the Obama Administration leaves office, the U.S. Department of Agriculture released for pre-publication a proposed rule-making notice related to plant breeding innovation. The proposed rule continues to require pre-market approval by USDA's Animal & Plant Health Inspection Service (APHIS) of plants derived through transgenic biotechnology while excluding products from new breeding innovations, such as gene editing.
In developing the proposed rule, APHIS said it carefully considered comments received during public scoping and comment periods related to withdrawal of a 2008 proposed rule that garnered 88,300 comments, as well as comments relative to a March 2016 notice of intent to conduct a programmatic environmental impact statement, recommendations made in two Office of the Inspector General audits, recent advances in biotechnology, provisions in the 2008 farm bill and the agency's accumulated experience in implementing the current regulations.  This would be the first comprehensive revision of the regulations since they were established in 1987.
APHIS is proposing a regulatory program in which it first assesses genetically engineered (GE) organisms to determine if they pose plant pest or noxious weed risks.  If APHIS concludes that a GE organism does not pose a plant pest or noxious weed risk, then APHIS would not require a permit for the importation, interstate movement and environmental release (outdoor use) of the GE organism. On the other hand, if APHIS determines, based on risk analysis, that controls on movement are needed, APHIS will work with the requestor to establish appropriate permit conditions to manage identified risks to allow safe movement. By "movement," APHIS clarified it means import, interstate movement or environmental release (regulated controlled outdoor use such as in field trials).
GE plants that are not engineered with plant pest sequences do not fall under APHIS's current regulations, even though they may pose noxious weed risks. "We are proposing to implement the noxious weed authority to close this gap," APHIS said in a statement.
Commonsense rule

The move was welcomed by members of the seed and grain industry. The American Seed Trade Assn. (ASTA) said its overreaching policy is that plant varieties developed though the latest breeding methods should not be differentially regulated if they are similar to or indistinguishable from varieties that could have been produced through earlier breeding methods. 
"We're pleased that USDA's proposal recognizes that some applications of gene editing result in plant varieties that are essentially equivalent to varieties developed through more traditional breeding methods and treats these varieties accordingly," ASTA president and chief executive officer Andy LaVigne said. "While we're still reviewing the proposal in detail, this approach will help ensure that U.S. agriculture remains at the forefront of innovation and maintains its leadership role globally."
The American Soybean Assn. (ASA) also welcomed what it called a commonsense rule put forward by USDA. "The innovations in plant breeding we're seeing right now are precision tools that work within a species and shouldn't be subject to the same regulatory hurdles as first-generation transgenic biotechnology. USDA's proposed rule acknowledges this distinction, and we look forward to working with the incoming Administration to ensure that this key aspect of the rule remains throughout the process," said ASA president Ron Moore, a farmer from Roseville, Ill.
Moore noted that as the seed technology within the industry evolves, the regulatory framework must evolve with it.
LaVigne added that continued innovation is paramount to the future of agriculture. "As an industry, we are committed to providing farmers with a wide variety of seed choices to address local challenges like changing weather, plant disease and pests and the wise use of crop inputs and natural resources -- to provide consumers with a wide variety of nutritious food choices that are safe and healthy for the families and for the environment. Thanks to the continued evolution of plant breeding, our industry is helping to meet these needs more efficiently and sustainably than ever before," LaVigne said.
All foods derived from plants are regulated in the U.S. by the Food & Drug Administration, and seeds are comprehensively regulated by USDA. In tandem with USDA's proposal, FDA has announced plans to solicit comments on new plant varieties developed through gene editing techniques. Consistent with its 1992 policy, FDA acknowledged in its request for information that some applications of gene editing result in plants that could be developed through more traditional breeding methods.
ASTA said it encourages FDA to "closely coordinate its activities with USDA to ensure a consistent, clear and science-based policy approach across the U.S. government."
Avoiding trade disruptions
ASTA said it's also critical that both agencies actively engage with trading partners around the world as the rule-making process moves forward.
The National Grain & Feed Assn., which consists of more than 1,050 grain, feed, processing, exporting and other grain-related companies, also expressed the need to actively engage with trading partners around the world to "secure alignment in regulatory approaches with U.S. trading partners before these regulations are finalized and take effect."
NGFA said given the global nature of agriculture and the importance of trade to the economic well-being of farmers, ranchers and the nation as a whole, consistent regulatory policies among governments for products of the latest plant breeding methods, such as gene editing, are needed so that trade in U.S. commodities, research collaborations and global seed movement are not hindered or disrupted.
NGFA also noted that consumer education about the safety of these products should be a top priority. "It will be imperative that the U.S. government and the seed industry, technology providers and the value chain explain the scientific basis and rationale for this regulatory approach to consumers to facilitate understanding and acceptance of these technologies and their commercial application in the marketplace," NGFA stated.
Subscribe to Our Newsletters
Feedstuffs is the news source for animal agriculture
You May Also Like
---