Woody breast condition has existed in broilers since 1950s
Woody breast condition has existed in broilers since 1950s
Researchers also propose new name for condition: broiler breast myopathy.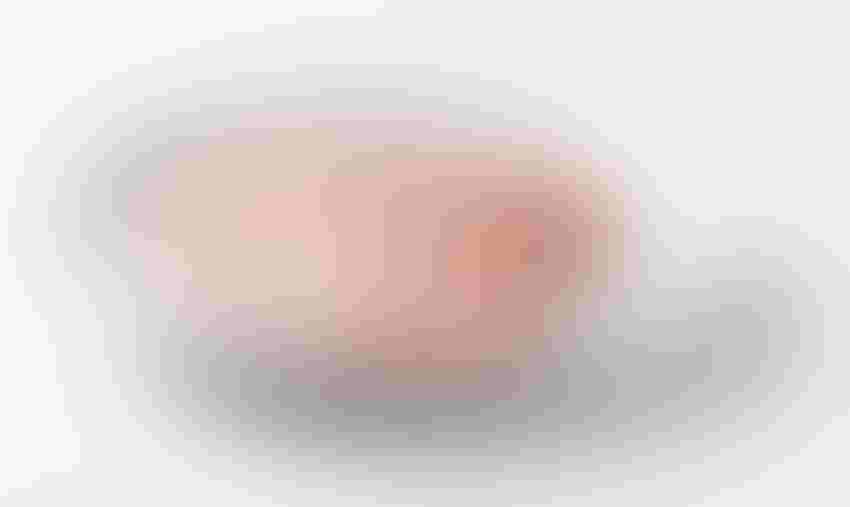 Howard Shooter/Thinkstock
The U.S. Poultry & Egg Assn. (USPOULTRY) and the USPOULTRY Foundation announced the completion of a funded research project at North Carolina State University in Raleigh, N.C., that showed that the woody/wooden breast condition has existed in broilers since the 1950s.
Researchers at North Carolina State University, led by Dr. H. John Barnes, recently completed the research project in which they studied the onset of woody breast lesions in three breeds of modern broilers and a line of broilers from the 1950s.
They found the condition in all of the broiler lines, including the 1950s line. The lesions were more severe in the modern broiler lines, and all modern lines had similar incidences and severity of lesions. Microscopic lesions in the breast muscle were identified in all lines of broilers at two weeks of age.
Woody breast, an economically significant meat quality issue, has recently gained attention after consumers complained of breast meat with hard, chewy areas. Affected breast meat is unsuitable for sale as fillets but is edible and can be used in lower-value processed products.
Barnes said the objectives of his research were to: (1) define and describe "wooden breast," (2) determine the age of onset, sequence of lesion development, influence of growth rate, sex predilection and distribution of muscle lesions and (3) identify and evaluate diagnostic methods, including metabolic profiling and virus isolation.
He proposed the term "broiler breast myopathy" (BBM) for the disease, which is defined as a polyphasic, degenerative muscle disease (myopathy) affecting breast muscles of broiler chickens. Wooden breast describes only the most severely affected birds at processing, Barnes said.
BBM begins within the first two weeks after hatch, Barnes reported. At three weeks, some birds have marked muscle degeneration, and by four weeks, most, if not all, birds develop some degree of muscle disease. Scar tissue replaces damaged muscle, which contributes to muscle hardness (wooden breast). Additional space from lost muscle can fill with fat, which helps explain the relationship between BBM and "white striping." Muscle hardness plateaus at around seven to eight weeks and remains unchanged until at least 13 weeks.
A characteristic change directly related to the degree of muscle damage is inflammation of small veins (lymphocytic phlebitis) in the breast tissue, Barnes noted. The significance of this change is unknown, but it is reasonable to assume that blood flow to the muscles is affected. No cause for the vascular damage is known, but a virus has been isolated from affected muscles.
In the study, males and females of three modern, rapid-growing, high-yield broiler strains and the Athens Canadian Random Bred (ACRB) 1950s strain of broilers hatched from eggs either incubated under optimal or a low-high temperature profile were scored for BBM (1 = normal, 2 = mild, 3 = moderate and 4 = severe).
At eight weeks, Barnes said all groups of birds, including ACRB birds, had BBM. However, severity was different; 55 of 120 commercial broilers had scores of 4, consistent with woody breast, while none of 40 ACRB broilers had scores of 4. The number of birds with woody breast and the severity of lesions were similar among the three modern broiler strains (16 of 40, with an average lesion score of 3.1), 19 of 40 (average lesion score of 3.3) and 20 of 40 (average lesion score of 3.2), between males and females (25/60 [3.1] and 30/60 [3.3] respectively) and between normal and low-high incubation profiles (29/60 [3.2] and 26/60 [3.2] respectively).
Barnes noted that other observations from the study include a possible correlation between wooden breast and the number dead on arrival, evidence of low oxygen levels in the blood and smaller-than-normal heart size. Water belly birds, hobby birds from small flocks, broiler breeders and layers did not have changes indicative of BBM.
Barnes said it is now known that BBM is a primary muscle disease that has been in broilers since the 1950s. It is clearly growth associated and affects birds at a young age. It has become apparent (emerged) because of the breast muscle characteristics of the modern broiler, growing birds to heavy weights and further processing. It is not an acquired disease that can be "cured," and whether slowing down the rate of growth or using slower-growing birds will help is unknown but needs to be determined, he concluded.
Subscribe to Our Newsletters
Feedstuffs is the news source for animal agriculture
You May Also Like
---