USDA launches Salmonella Grand Challenge initiative
USDA launches Salmonella Grand Challenge initiative
Project brings together an elite group of 18 ARS scientists from different specialties to fight salmonellosis.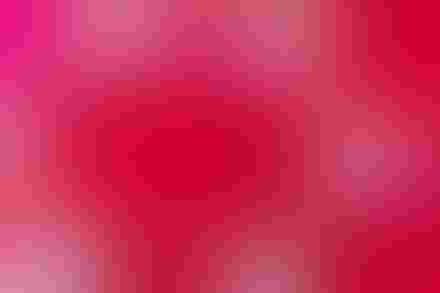 USDA's Agricultural Research Service (ARS) has launched a sweeping new initiative known as the Salmonella Grand Challenge. The project brings together an elite group of 18 ARS scientists from different specialties from across the country to fight salmonellosis, a foodborne illness that strikes over a million Americans each year, sometimes fatally. Research partners include five USDA agencies and 22 stakeholders that cross all commodities and scales of operation.
The goal of the initiative is to integrate research to learn more about how and where Salmonella causes the highest risk to meat and poultry products. That information will help better develop monitoring tools for meat and poultry producers to prevent Salmonella problems.
Salmonella enterica, the bacterium that causes the illness called salmonellosis, lurks just about everywhere – on animals (including pets) and in food, water, soil, and even air. Poultry products account for about 23% of salmonellosis cases, which is not unusual considering Salmonella is the most common zoonotic pathogen (carried by animals, but communicable to humans).
One of the goals of the Grand Challenge is to contribute to Healthy People goals of cutting those numbers by 25% by 2030.
"We will integrate ongoing ARS research by combining, standardizing, and coordinating efforts to create harmonized datasets," said Tommy Wheeler, research leader at the ARS U.S. Meat Animal Research Center, in Clay Center, NE. "This will help identify larger trends, emerging threats, and novel Salmonella mitigation strategies."
Wheeler said the team will use machine learning-based modeling to integrate ongoing research projects with extensive industry feedback and collaboration with outside partners. This teamwork will help them find on-farm strategies to reduce the risk of Salmonella in final meat and poultry products.
That's a large task because there are over 2,400 types of Salmonella bacteria. Previous research has reduced the incidence of Salmonella in meat and poultry products, but cases of salmonellosis illness have not decreased. Wheeler said this indicates that there are factors related to Salmonella risk that scientists do not yet understand, which highlights the need to focus more resources on this complex problem.
"The important factors affecting Salmonella risk are different across all the production systems," he said. "It will take a huge amount of data to better understand Salmonella risk, develop an accurate model, and then develop prediction tools for producers to monitor their systems."
While farm animals, wildlife, waterfowl, reptiles, and pets can spread Salmonella, most of the time the animals themselves don't get sick, making it harder to detect when there is a Salmonella problem.
"The Salmonella Grand Challenge brings together different expertise to look at the problem from different perspectives," Wheeler said. "This interaction will help us learn from each other and should lead to solutions that we would not have discovered by working independently."
He added, "We are optimistic that this team will be successful in developing better tools and information that the meat and poultry industries can use to reduce the risk of salmonellosis from their products," he said.
Subscribe to Our Newsletters
Feedstuffs is the news source for animal agriculture
You May Also Like
---