Trouw Nutrition's Neosho facility emphasizes excellence
Trouw Nutrition's Neosho facility emphasizes excellence
A commitment to continuous improvement and excellence in the manufacturing process is a key operational philosophy at Trouw Nutrition's Neosho plant, the Premix Manufacturer Category Winner in the 2016 Feed Facility of the Year competition.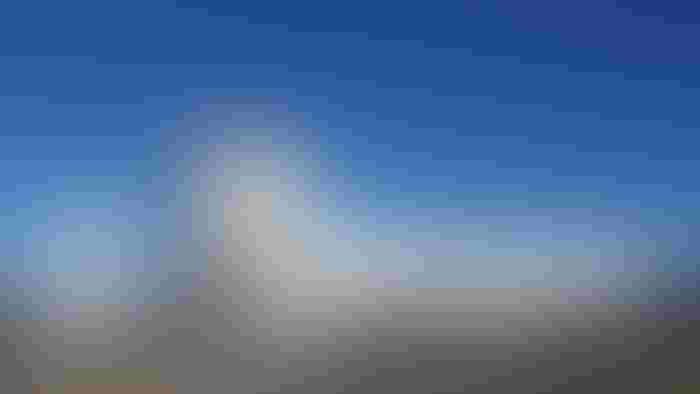 A commitment to continuous improvement and excellence in the manufacturing process is a key operational philosophy at Trouw Nutrition USA's Neosho, Mo., premix plant.
The facility has been named the Premix Manufacturer Category Winner in the 2016 Feed Facility of the Year competition, a national contest conducted by the American Feed Industry Assn. and Feedstuffs.
"We are very proud of this facility and everything that we do," plant manager Doug Vanjoff said, noting that a top priority has long been listening to customers and doing whatever it takes to help them achieve their product and manufacturing objectives.
Several significant changes in the pet food business that Vanjoff has seen in the past few years include a greater emphasis on fruits and vegetables and naturally sourced ingredients.
According to Vanjoff, the design of the Neosho facility allows for a wide range of manufacturing options to meet unique customer requirements, ranging from the handling of specialty raw materials to adhering to a wide variety of packaging requirements. Vanjoff credits, among other things, the facility's computer-controlled systems for in-process analysis, quality control and strict on-site quality assurance programs designed to satisfy the highest industry standards.
"As we and our customers become more innovative, we must adjust our methods and equipment to meet the stringent requirements of internal and external stakeholders," Vanjoff said. He pointed out that, at the Neosho site, evaluation is constant, and all areas are continuously evaluated for opportunities that might lead to improved efficiency and/or quality and reduced cost to ensure the integrity of finished goods.
"Ingredients that we mix must be very exact. Government, industry and customer requirements, along with six external certifications, ensure the product accuracy and integrity of customers' brands," Vanjoff said.
Owned by BASF before being acquired in 2007, the Neosho facility has received more than $3 million in upgrades since then, offering a flex facility for Trouw Nutrition USA, meaning that while it largely produces companion animal mixes, it is capable of also producing product for livestock when needed.
In comparison, Trouw Nutrition USA's Highland, Ill., premix plant is focused exclusively on companion animal pet food; the company's Willmar, Minn., plant blends quality premixes for the livestock and poultry industries, along with water-dispersible and specialty products.
Trouw Nutrition USA is an operating unit of Nutreco, a global animal nutrition company based in the Netherlands. In March 2001, Nutreco purchased Ducoa and formed the U.S. business unit known as Trouw Nutrition USA. Building upon more than 100 years of history, Nutreco employs approximately 10,000 people in 30 countries, with sales in 80 countries. The company overall operates some 120 plants.
The Neosho plant, originally built in 1998, now operates two 8-hour shifts five days a week. Approximately 90% of the manufactured product is small packages of no more than 55 lb. bags.
Employee oriented
"We have created a work environment that values retention and safety, therefore promoting loyalty," Vanjoff said of the Neosho plant. Since its inception in 1998, the facility has grown from 11 to 28 employees. The plant encompasses a team-based approach with a key focus around development of a "Universal Worker" who is proficient in five different production areas.
Under this program, each employee is required to spend a minimum of 2.5 calendar months of training in each of the production areas. To move from one area to the next, employees must demonstrate their competency through written tests upon which they must score a 90% or higher mark.
A new employee orientation program, contractor training program, regular reviews of standard operating procedures, monthly food safety training and monthly supervisor/employee coaching sessions to discuss goals and issues are also regular operating protocol. Likewise, safety discussions are part of each shift and include a review of the previous day's documented observations.
On a monthly basis, each shift and/or department has its own safety meetings, the notes from which are then sent to the safety committee to review, discuss and evaluate each new action item for opportunities for improvement. Safety training schedules are established each year based on current requirements. Each topic is reviewed with all affected employees with documented signing sheets.
As of Dec. 7, 2016, the Neosho site had achieved 2,730 days without an Occupational Safety & Health Administration (OSHA) lost time day. "What that means to me is that nobody has missed a day of work for over seven years due to an injury. We are very proud of this accomplishment," Vanjoff said.
The facility's safety program meets or exceeds all requirements of OSHA as well as those of Trouw Nutrition USA. During an internal HESQ audit performed in 2011, the site received a superior rating (97%) from the Nutreco/Trouw Nutrition audit team. "This rating stands today as the highest rating ever given to a Nutreco/Trouw Nutrition site globally," quality manager Rick Coble said.
Quality focused
The Neosho facility follows an internal quality program for safeguarding products and services. The program uses a single, consistent, feed-to-food quality approach, thereby creating value for customers, its food chain partners and Nutreco.
"We strive to make good products, to keep our people safe and to protect the environment," Coble said.
The five pillars operated under are: certified quality, ingredient assessment and management, monitoring, risk management and tracking and tracing. The Neosho facility has a written housekeeping program that covers the entire site. Each job position has a specific list with assigned tasks that must be completed on a daily, weekly, monthly and quarterly basis.
Each month, the Food Safety/Food Defense team performs a walkthrough to identify areas that may need extra attention. An action list is then created to track and follow each item through to completion.
Additionally, a dedicated sanitation employee maintains and cleans the facility, and the tasks are documented in the company's maintenance management software.
All employees enter the facility through a designated area and are required to change into company-issued uniforms prior to entry. Storage racks contain outlines of specific tools to ensure that all items are accounted for throughout the day (pictured). Likewise, color coding of various facility tools provides employees with a quick reference to determine which items can be in contact with each specific product.
In 2013, an integrated bin lock system was installed in the production area of the facility. Incoming ingredients are assigned a raw materials bar code, which is scanned to verify the item code against the bin assignment before the bin/door will unlock, putting in place an additional quality check when filling bins.
"This system reduces the possibility of the wrong raw material being added to either a micro bin or bulk bag station, which, in turn, reduces risk of a possible recall," production planner Bill Benton explained.
All Trouw Nutrition USA facilities are medication-free and have extensive mycotoxin and salmonella testing procedures for incoming ingredients, particularly those that are generally known to be of higher risk.
"Being outstanding doesn't happen without help from our team at the corporate office or our other two manufacturing plants. We work as a team. We all follow the same quality platforms and support each other in many ways," Vanjoff concluded.
Subscribe to Our Newsletters
Feedstuffs is the news source for animal agriculture
You May Also Like
---