Standard Nutrition Services, Kerber Milling merge
Standard Nutrition Services, Kerber Milling merge
Standard Nutrition Services acquires Kerber Milling Co. to enhance offerings to livestock producers.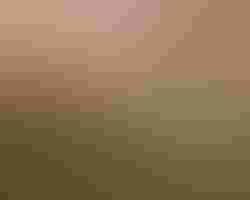 Standard Nutrition Services, a wholly owned subsidiary of Standard Nutrition Co. of Omaha, Neb., has acquired Kerber Milling Co. of Emmetsburg, Iowa.
The deal was finalized at the first of this year but not announced until more recently, when Kerber employees were told of the sale by former owner Jeff Kerber and Kerber Milling president Pat Joyce, along with Standard Nutrition Co. president Bill Dyer.
Joyce, chief executive officer/chief financial officer of Kerber Milling, will be president of the combined companies and a shareholder of Standard Nutrition Co.
Both companies have been experiencing strong growth and look forward to leveraging their combined resources and talents to enhance their already unique offerings to livestock producers, Dyer said.
Joyce said he believes the history of both companies provides a foundation for the future. "Both Standard Nutrition Co. and Kerber Milling Co. have been deeply rooted in animal livestock agriculture for decades. I believe this is most visibly expressed by both organizations in the ability to maintain and grow partnerships and services that serve an ever-changing producer landscape for so long.
"This agreement provides an excellent succession strategy for the Kerber family who served the Iowa and Minnesota region for so long, opportunities for the talented people of both organizations to continue to pursue their passion and expanded resources and services provided to animal agriculture producers," Joyce said.
According to Dyer, "Standard and Kerber have been neighbors in north-central Iowa since 1988, with our plants only 30 miles apart. I have always admired the pork production system they have developed and the excellent service and results they have achieved for their producers. Having Pat lead our businesses will be a great benefit to both organizations. I am proud of the team we have at Standard Nutrition Services, and I am impressed with the team Jeff and Pat have assemble for Kerber Milling. This is a great opportunity for both of our companies."
Dyer said over the course of the months ahead, Joyce will be involved in evaluating how best to bring the two businesses together. For customers, he said, it will be business as usual.
In May 1886, F.E. Sanborn created a pioneering company selling nutritional supplements and remedies to livestock producers that was known at the time as Standard's Stock Food Co. Sanborn's knowledge and theories proved to be the introduction of supplemental vitamins and trace minerals as a beneficial inclusion in an animal's daily ration. Since then, the company has grown from a small operation serving local livestock producers to a major provider in the livestock industry, with headquarters in Omaha serving livestock and poultry producers in 18 western states and in three Canadian provinces.
Kerber Milling was founded in 1920 by Fred Kerber in Emmetsburg. Originally milling flour for local distribution, the company transitioned to milling feed products for local livestock producers. In the late 1960s, the company's leadership transitioned to the next generation, and John Kerber led the regional nutrition company and its producer network through major industry challenges and changes that manifested in the Hawkeye Sow Centers producer network. Today, the company and its subsidiaries remain headquartered in Emmetsburg and have approximately 150 employees. The group provides feed, swine management, equipment and supplies, construction services and other business support services to livestock producers in Iowa and surrounding states.
The combined organizations expect to provide additional value to their customers through the expanded and aligned resources of both companies while becoming more competitive in the marketplace, Dyer said.
Subscribe to Our Newsletters
Feedstuffs is the news source for animal agriculture
You May Also Like
---