Solutions for pollinator health in sharp focus
Solutions for pollinator health in sharp focus
Michigan Pollinator Initiative will work to solve many of the issues facing pollinator populations.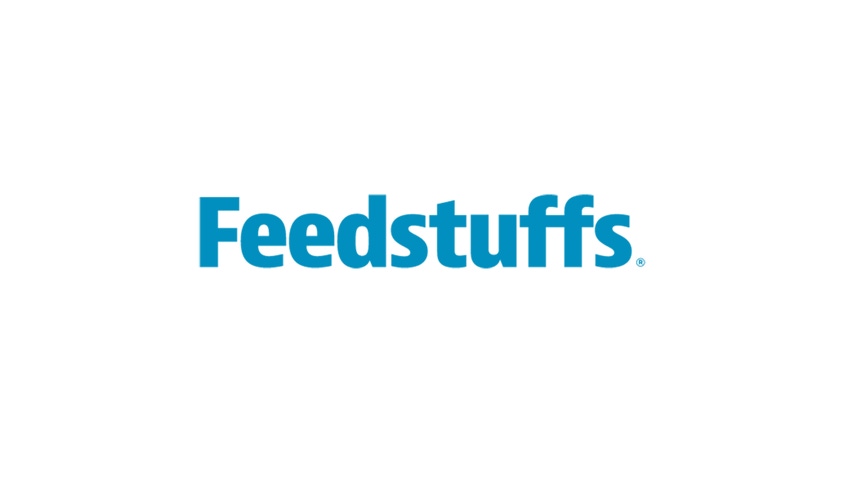 WITH bee populations in startling decline, the Michigan Pollinator Initiative, an effort spearheaded by Michigan State University, will work to solve many of the issues facing pollinator populations.
"The high losses have been incredibly damaging to the industry," said Meghan Milbrath, a post-doctoral scholar at Michigan State and director of the Michigan Pollinator Initiative. "The bulk of the economic burden is on the beekeeper, and it has been hard on an already tough agricultural industry."
The initiative, housed in Michigan State's entomology department, aims to concentrate personnel, expertise and resources to achieve a higher level of focus and collaboration on pollinator health.
More than $1 billion of Michigan agricultural products -- including apples, blueberries, cucumbers and cherries -- are dependent on bees for pollination. In addition, mite infestations, habitat loss, pesticide use and disease are affecting populations of roughly 400 native bee varieties and threatening the industries these pollinators support.
"There is a lot riding on the health of our pollinators, especially in Michigan. We have a unique mix of agriculture and weather that makes bees and beekeeping important to the state's economy," said Milbrath, who also is a beekeeper. "We have many plants that are great for honey production and many pollination-dependent fruits and vegetables. The issues surrounding pollinators not only affect beekeepers and honey production but also touch many other agricultural industries as well."
Milbrath added, "The Michigan initiative was designed to bring together researchers, educators and partners to have a more comprehensive and coordinated effort to deal with the threats to pollinators and to respond to the national initiative" that President Barack Obama announced in 2014.
Communication partnerships
Indeed, pitting farmers against beekeepers does little to solve the problems affecting pollinators, according to apiarists with Mississippi State University.
"In some cases, anti-pesticide groups are using the challenges facing bee health as an opportunity to set up a very black-and-white, good guy-versus-bad guy scenario when it comes to agricultural production," said Angus Catchot, an entomologist with the Mississippi State Extension Service. "In the long run, this could hurt the average beekeeper ... because that is the only story farmers are hearing in the media. It makes them wary of having beekeepers on their property or fearful of losing important crop production tools, such as neonicotinoid seed treatments."
Major row crops such as soybeans, corn and cotton do not require honeybees for pollination, but they do provide a significant nectar source for honeybees, which benefits beekeepers.
Catchot and his colleagues have found a need for greater communication between row crop producers and beekeepers. Most beekeepers understand the risk when they put their bees on a farm, and they are willing to take that risk for the sake of a big honey crop. In the past, when faced with losses, they often kept quiet or simply moved their hives to a different farm rather than cause trouble with farmers, he said.
That is how the Mississippi Honeybee Stewardship Program began. This voluntary program outlines cooperative standards for farmers and beekeepers.
In addition to acute kills from direct pesticide sprays or drift events, which could likely be prevented with better communication and education, beekeepers also report losses of foraging bees within the fields when blooming crops are sprayed.
Catchot said he is optimistic that farmers and beekeepers can work together to reduce the likelihood of pesticide exposure without federal intervention.
"Many of these problems can be solved locally, and we've already seen signs of success," he said. "Awareness is key. We get numerous calls each year now from farmers asking what pesticide they can use that is less likely to cause problems for bees or asking for advice on making applications when hives are present. That didn't happen in the past."
Pesticides
Media skirmishes about bee health, agricultural practices and the role of pollinators in food production are a mixture of fact, propaganda and general misunderstanding, Catchot said.
"The plight of bees and beekeepers facing substantial losses over the past several years has motivated scientists all over the world to search for the causes," he said. "As much as everyone wishes we could discover one simple fix or find one specific cause that could be eliminated, our research at (Mississippi State) is discovering just how complex the relationship is between bees and the environment."
One culprit suspected to be a serious threat to honeybee colonies is neonicotinoids, which Europe banned for two years starting in 2013. The average consumer may wonder why the U.S. does not do the same or why farmers would want to use something that might damage bees when the pollinators seem to be in such a precarious position, Catchot said.
It helps to understand why neonicotinoids are important to row crop farmers, Catchot said.
First, the major row crops -- corn, cotton and soybeans -- do not require honeybees for pollination, "but they are magnets for all kinds of insect pests above and below the ground," he explained. "(Neonicotinoids) are used primarily as seed treatments, which mean they coat the seeds and first address pests in the soil. (Neonicotinoids) are also systemic, which means they move through the plant as it grows from seed into seedling, but the insecticide is not permanently present in the plant."
Catchot said the seed treatments provide protection for about 21-28 days after planting to give young plants a chance for survival. Unlike treatments applied after seedlings emerge, seed treatments prevent plant death or loss of vigor due to below-ground insect pests feeding on developing root tissue and provide a short-term residual effect in the plant as it emerges.
Research by Catchot's group indicates that 99% of the total amount of pesticides applied as a seed treatment in corn, soybeans and cotton is gone before the plants produce flowers.
Jeff Gore, an entomologist with the Mississippi Agricultural & Forestry Experiment Station and the Mississippi State Extension Service, said neonicotinoids likely reduce the amount of insecticide in the environment.
"Before seed treatments, producers had to apply foliar insecticides to manage early-season pests in many crops," Gore said. "Foliar applications also killed beneficial insects, leading to even more sprays as secondary pests surged in numbers. The method of delivery has changed, from being broadcast across entire fields or applied in the seed furrow separate from the seed."
Neonicotinoids are also less toxic than many of their predecessors.
"Insecticides in the organophosphate and carbamate classes of chemistry were derived from research on nerve poisons," Gore said. "As a result, they were not very selective and were highly toxic to almost all organisms with a nervous system, including people. The amount of this kind of insecticide applied to an individual field was 10 times greater or more than what is applied with (neonicotinoids) used as seed treatments.
"It's a very complicated topic, and everyone wants to do the right thing when it comes to pollinators, but the decisions must be made on sound science, because this class of pesticides is extremely valuable to our farmers," Gore said.
Varroa mites
"My top three reasons for bee colony death are Varroa mites, Varroa mites and Varroa mites," Jeff Harris, a bee specialist with the Mississippi State Extension Service, said. "This is my sarcastic response to the heavy emphasis in the press on the effects of insecticides and other pesticides on honeybees. Please don't misunderstand me: Insecticides and other pesticides kill honeybees, either acutely by direct exposure to the chemicals or as part of a group of stressors that kills honeybees."
However, Harris said, there is no conclusive link between insecticide or pesticide use and the widespread deaths of honeybee colonies that have been occurring in the U.S., Canada and parts of Europe.
"What is lost by an oversimplified view of colony health is that honeybees suffer from myriad parasites, diseases and other stressors that are more commonly associated with the death of the colony," he said. "Most scientists studying honeybees would rank Varroa mites and the viruses they vector to honeybees as, hands down, the number-one killer of honeybees in the world. Most non-beekeeper members of the public have never heard of Varroa mites. Even some new beekeepers don't know what they are."
Varroa mites are external parasites that lay eggs in the brood cells within the hive and emerge attached to the host when the bee hatches out of its cell. Varroa mites transmit diseases to honeybees, and Harris estimated that mites vector about 18 different viruses.
"Varroa mites reproduce rapidly and reduce the health of the colony to the point the colonies fail, or collapse," Harris said. "We have found colonies with ample stores of honey and either no bees or a handful of bees left in the hive. As scientists, we had no doubt: High mite populations vector high levels of viruses to honeybees that will ultimately kill the colony."
Since 2006, when episodes of high colony mortality rates were first reported, millions of dollars have been spent on research into the causes of what became known as colony collapse disorder.
"Scientists came to the conclusion that multiple factors cause these unusually high death rates of bee colonies in some commercial operations," Harris said. "It also became apparent that different sets of stressors cause losses for different beekeepers."
Some beekeepers lost colonies because of a combination of inadequate nutrition related to periods of agricultural drought, stress related to honeybee transportation and parasitism by Varroa mites.
"Although insecticides were acknowledged as contributing to the demise of bee colonies, in most of the key studies into the causes of colony collapse disorder, scientists emphasized the factors causing the most significant problems for honeybees were Varroa mites and the viruses they transmit to honeybees," he said.
Volume:87 Issue:d2
Subscribe to Our Newsletters
Feedstuffs is the news source for animal agriculture
You May Also Like
---