Smucker's to acquire Ainsworth Pet Nutrition
Smucker's to acquire Ainsworth Pet Nutrition
Acquisition, including Rachel Ray Nutrish brand, significantly expands Smucker's presence in fast-growing premium pet food category.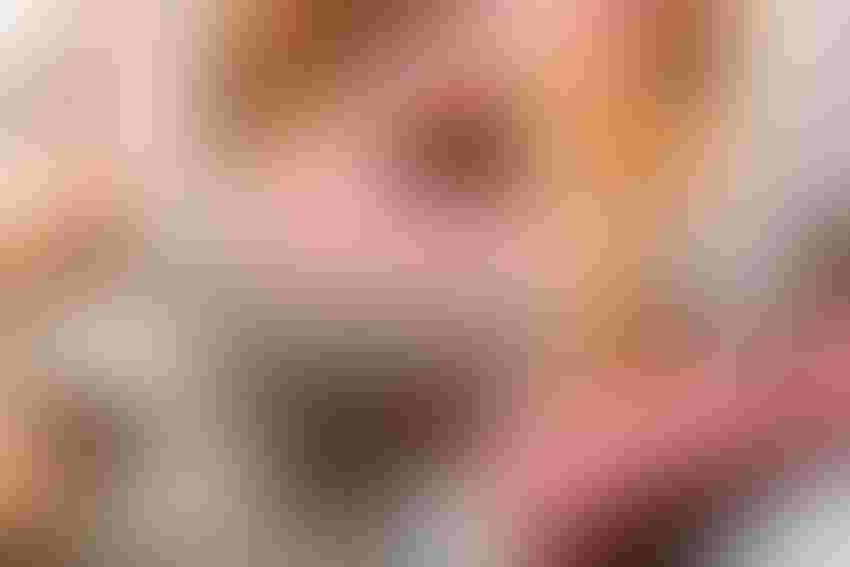 Jupiterimages/liquidlibrary
The J.M. Smucker Co. announced April 4 the signing of a definitive agreement to acquire Ainsworth Pet Nutrition LLC in a transaction valued at approximately $1.7 billion, after an estimated tax benefit of $200 million. The company also announced that it will explore strategic options for its U.S. baking business, including a potential sale.
Ainsworth is a leading producer, distributor and marketer of premium pet food and pet snacks predominately within the U.S. Approximately two-thirds of Ainsworth's sales are generated by its Rachael Ray Nutrish brand, which is driving significant growth in the premium pet food category, the announcement said, noting that Ainsworth also sells pet food and pet snacks under several additional branded and private-label trademarks.
"It has been an important goal of mine to help create pet food with the same care I use when creating my recipes, as well as a brand that has been able to donate over $27 million to help animals in need," Rachael Ray said. "So, I am pleased that The J.M. Smucker Co. is committed not only to maintaining the high quality of the Nutrish brand but continuing the philanthropic efforts of the brand through donations to The Rachael Ray Foundation, which helps those animals that are less fortunate than our own."
According to Smucker, benefits of the transaction are expected to include the following:
* Pet food and pet snacks have become the largest center-of-the-store category in the U.S. food and beverage market, generating more than $30 billion in annual retail sales across all channels, and also are one of the fastest-growing categories. This acquisition and the addition of the high-growth Nutrish brand will increase the scale and further accelerate the growth profile of the company's pet food business.
* Nutrish holds a leading position and is one of the fastest-growing brands in the premium dry dog food segment within the grocery and mass channels -- a key growth driver for the overall category. The addition of Nutrish to Smucker's portfolio will significantly expand the company's presence in this area and complements its Nature's Recipe brand.
* The transaction further strengthens the company's position in dog snacks with the presence of Nutrish in fast-growth segments, including natural meats and long-lasting chews.
* While Nutrish has a relatively smaller presence in premium cat food, the brand is well positioned for significant growth in this segment. This will help accelerate opportunities in Smucker's current pet food portfolio.
"Ainsworth Pet Nutrition is an excellent strategic fit for our company, as the Rachael Ray Nutrish brand adds another high-growth, on-trend brand to our pet food portfolio," Smucker chief executive officer Mark Smucker said. "Their team has done a tremendous job growing this business, building Nutrish into one of the most recognizable premium pet food brands in the U.S. We look forward to working with the talented Ainsworth team, as we know their passion for pets runs as deep as ours."
Ainsworth president and CEO Jeff Watters noted, "Smucker's decision to acquire Ainsworth Pet Nutrition validates the power of the Ainsworth company mission. At Ainsworth, our goal has been to improve the lives of pet families everywhere by making high-quality pet food accessible to all pet parents. This single-minded focus has resonated with consumers and will continue to resonate under Smucker leadership."
"After five generations, our family, in partnership with L Catterton, made the decision to sell Ainsworth Pet Nutrition to The J.M. Smucker Co.," Sean Lang, executive chairman of Ainsworth, said. "We took great care to find the right home for our brands and our people, to whom we are so grateful. The J.M. Smucker Co., also a fifth-generation family company, is led by a like-minded family to our own. We expect the combined horsepower of these pet care organizations to achieve great things."
Smucker anticipates the acquired business to contribute net sales of approximately $800 million in the first full year after closing the transaction. Annual cost synergies of approximately $55 million are expected to be fully realized within three years after closing, with approximately $25 million anticipated in the first year.
The all-cash transaction, which the company will fund with debt, is valued at $1.9 billion, prior to an expected tax benefit related to the acquisition with a present value of approximately $200 million.
Ainsworth is a privately held company based in Meadville, Pa. In addition to its headquarters, the transaction includes two manufacturing facilities owned by Ainsworth that are located in Meadville and Frontenac, Kan., and a leased distribution facility in Greenville, Pa.
It is anticipated that more than 700 Ainsworth employees will join Smucker in conjunction with the transaction. Ainsworth operates two additional manufacturing facilities that are primarily used to provide contract manufacturing services to third-party pet food distributors. Those facilities and the associated business are not included in this transaction.
The transaction is expected to close early in Smucker's fiscal year beginning May 1 and is subject to customary closing conditions, including receipt of required regulatory approvals.
Bank of America Merrill Lynch provided committed financing for the Ainsworth transaction.
Strategic review
Smucker announced that it is also reviewing strategic options, including a potential divestiture, for its U.S. baking business that primarily encompasses products sold in U.S. retail channels under the Pillsbury, Martha White, Hungry Jack, White Lily and Jim Dandy brands, along with all relevant trademarks and licensing agreements, and the company's manufacturing facility in Toledo, Ohio. It holds a 20-year, perpetually renewable, royalty-free license for the use of the Pillsbury brand name and related trademarks, which is transferable at the company's discretion.
Smucker's baking business in Canada, which consists of products sold under primarily the Carnation, Eagle Brand, Five Roses, Golden Temple and Robin Hood brands, is excluded from this review.
The U.S. baking brands are expected to generate net sales of approximately $370 million for the fiscal year ending April 30 and are reported primarily in the company's U.S. Retail Consumer Foods segment. The review is expected to be completed by the end of the first quarter of the 2019 fiscal year.
"We regularly review our portfolio to ensure it aligns with our strategic priorities," Mark Smucker said. "Pillsbury, Hungry Jack and Martha White remain iconic brands, and this well-run business has been a solid contributor to our financial performance over the years. However, our current strategic priorities include an increased emphasis and allocation of resources toward growing our coffee, pet and snacking food businesses."
For 120 years, The J.M. Smucker Co. has been committed to offering consumers quality products that bring families together to share memorable meals and moments. Smucker is a leading marketer and manufacturer of consumer food and beverage products and pet food and pet snacks in North America
In pet food and pet snacks, its brands include Meow Mix, Milk-Bone, Kibbles 'n Bits, Natural Balance and 9Lives.
Subscribe to Our Newsletters
Feedstuffs is the news source for animal agriculture
You May Also Like
---