Senate committee advances child nutrition reauthorization
Senate committee advances child nutrition reauthorization
Bipartisan agreement includes flexibility on meal standards and expands summer meal access and Farm to School funding.

The Senate Agriculture Committee forged a bipartisan agreement as it advanced a bill at a business meeting Wednesday morning to reauthorize child nutrition programs for five years. The programs, which had expired Sept. 30, govern the national school lunch and breakfast programs.
The committee unanimously reported out the bill, which now goes to the Senate floor for a debate and a vote. The whole-committee approach was touted in such a way that the bill wasn't even brought forward as a "chairman's mark" but instead as a "committee print" since it reflects the efforts of every member on the committee.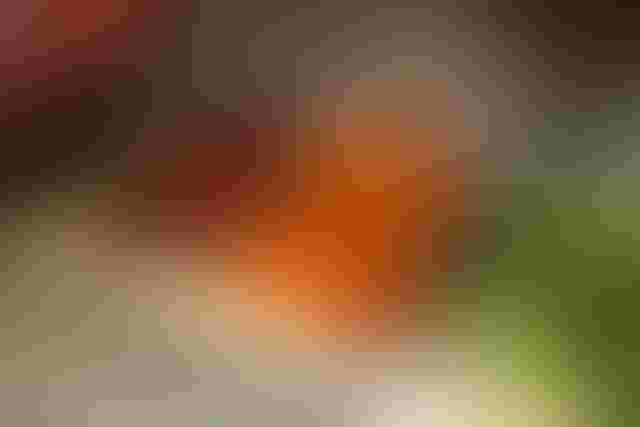 Over the past two years, many Senators joined hands across the aisle to introduce and support important program advancements reflected in the compromise agreement to make good child nutrition programs even better.
"This bipartisan legislation is a true compromise. Not everyone got everything they wanted, but a lot of folks have a lot to be happy about," Senate Agriculture Committee chairman Pat Roberts (R., Kan.) said.
Folks from both sides of the aisle, as well as school nutrition, food and hunger groups, welcomed the proposal.
Several senators saw their priorities included and helped put the new goalposts on the nutrition debate, which has been highly publicized in recent years as schools attempt to fully implement the 2010 overhaul outlined in the Healthy, Hunger-Free Kids Act.
"My goals for child nutrition reauthorization have remained the same from the start: a bipartisan package that increases efficiency, effectiveness, integrity and flexibility of these programs. I'm proud to say that those goals — and more — have been accomplished by this committee in a manner that is also responsible to the taxpayer," Roberts said.
Agriculture Secretary Tom Vilsack welcomed the Senate work on reauthorizing the child nutrition programs.
"Rather than diminish the progress made since the changes were implemented in 2012, the Senate's bill ensures progress will continue improving our children's diets, and it promises to end partisan battles about the future of our kids," Vilsack said. "The bill is consistent with the approach taken at (the U.S. Department of Agriculture) all along, which is to provide reasonable flexibility for schools as they continue transitioning to the updated standards — an approach that is working."
School Nutrition Assn. (SNA) president Jean Ronnei said the bill offers practical solutions for school meal programs and the students served. The legislation, first released Monday, contains a critical agreement that preserves strong standards to benefit students while easing regulatory mandates on school meal programs. SNA said it worked with USDA, the White House and the Senate Agriculture Committee to address challenges like declining student participation, food waste and cultural taste preferences.
Sen. John Hoeven (R., N.D.) introduced a bill last year seeking permanent flexibility for schools to comply with the sodium and whole-grain requirements. The final bipartisan package incorporates his legislation on whole grains and sodium.
The legislation includes authorization for expedited rule-making so USDA can allow 80% of the grains offered with school meals to be whole-grain rich, letting schools offer occasional servings of enriched grain products like white rice or corn tortillas to which nutrients have been added after processing. Schools have expressed difficulty with the availability of whole-grain products.
Expedited rule-making will enable USDA to give schools two additional years to meet the Target 2 sodium limits, which will now take effect on July 1, 2019, and then calls for additional study into whether scientific research supports additional cuts in sodium levels.
The measure approved Wednesday directs USDA to review milk consumption in both the school meal programs and the Special Supplemental Nutrition Program for Women, Infants & Children (WIC). It also calls for adjustments to promote greater consumption of milk, as recommended by the newly released dietary guidelines.
Jim Mulhern, president and chief executive officer of the National Milk Producers Federation, said passage of the legislation "will help reverse the trend of declining milk consumption in schools — a trend that, unfortunately, is in direct conflict with federal dietary guidelines, which say children should be drinking more milk for lifelong health. If the trend is allowed to continue, it will have serious consequences for children's health today and throughout their adult lives."
Mulhern noted that from 2012 to 2014, schools served 187 million fewer half-pints of milk, even though total public school enrollment grew during that period.
Among other key provisions, the bill establishes school equipment grants and loan assistance and the return to a five-year administrative review cycle, freeing up overburdened state agency staff to provide schools with greater support and guidance. The bill also eases Paid Lunch Equity mandates, allowing more schools to maintain affordable meal prices for students' families, SNA said.
The bill includes a seamless summer meal pilot program, allowing schools to continue providing lunch and breakfast or a snack in the summer. The pilot will be rolled out in seven states the first year, three more the next year, two more the year after that and then one more the next year for a total of 15 states by 2020. Priority will be given to states with the lowest summer meal program participation and those that haven't implemented WIC EBT, an electronic system whereby low-income mothers can use a card to redeem food benefits at authorized grocery stores.
The bill expands the Farm to School program from $5 million to $10 million, with another $10 million authorized for appropriations. This program connects producers with schools to support local food systems and help students learn about where their food comes from.
SNA said it is disappointed that the bill does not increase the federal reimbursement rate for school meals to help schools offset the higher cost of meeting new nutrition standards. USDA estimated that the rules added $1.2 billion to food and labor costs last year alone. As a result, many schools are financially struggling under the regulations, as indicated by a recent SNA survey.
Lawmakers in both chambers have limited time to pass a joint Child Nutrition Act reauthorization this year because of November elections. If a bill cannot be agreed upon in the current legislative cycle, funding levels for Farm to School and other child nutrition programs will remain stagnant.
Subscribe to Our Newsletters
Feedstuffs is the news source for animal agriculture
You May Also Like
---